Location
Prysm
180 Baytech Drive, Suite 200
San Jose, CA 95134
Description
IIT Mentors Presents:

"Patent Strategy for Increasing Start-Up Valuation"

Thursday, April 14th 2016, 6:30pm - 9:00pm

Prysm
180 Baytech Drive, Suite 200
San Jose, CA 95134
Due to strong response space limit is increased to 65 prospective mentees only! Previous events were sold out. Please note that you need to have studied in one of the IITs to attend this event.
See the Attendee List at the bottom of the page
The success & failure of majority of hi-tech start-ups in Silicon Valley is determined by their ability to establish their distinguishing value-proposition in terms of product differentiation which may help them create "barriers to entry" for potential rivals, raise funds for the venture and as make them an attractive target for would-be M&A suitors. The most effective way to achieve this is to have a solid patent portfolio and planning it with equal importance as hiring engineers & innovators in early stages of the game. If you are a would-be or on early stage entreprenuer and planning to develop a "buttoned-up" IP/Patent strategy, then this is a must attend session for you. Having the right IP Strategy early would not only help you in capturing unique market opportunity, but also make you an attractive target for established players and investors. During this event, IIT alumni with entrepreneurial success & acquisition experience and lawyers with legal expertise would share their views & experiences in lightly-moderated panel discussion(s) setting.
Program Summary
6:30 PM - 7:15 PM

Registration, Dinner, and Networking
7:15 PM - 9:00 PM Panel Discussion with the mentors

---
Mentors

---
Sundi Sundaresh (Moderator)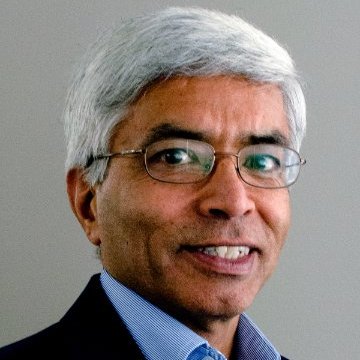 Sundi is President and CEO of xangati.com. A well-known technology executive with a proven track-record, Sundaresh has served in various capacities as CEO, general manager, board member (public and private) and senior executive at top companies, where he has delivered profitable business growth; completed mergers, acquisitions, divestitures, and raised capital. He has run both well-established and start-up organizations with revenues up to $1 billion.
Before becoming an advisor to technology companies and a board member of GridGain and SandForce, Sundaresh was the president and CEO of Adaptec, Inc. Prior to that, he was president and CEO of Candera Inc., an enterprise storage virtualization start up. As president and CEO of Jetstream Communications, a pioneer in voice over broadband, he captured the leading market share with the
company's solutions. During a previous tenure at Adaptec, Sundaresh served in a number of positions, including general manager and corporate vice president of worldwide marketing. He has also held various positions at Hewlett-Packard.
Sundi has a Bachelor of Technology degree in Electrical Engineering from the Indian Institute of Technology, Madras, Master of Engineering degree in Electrical Engineering from Cornell University, and a MBA from The Wharton School at the University of Pennsylvania.
Anand Jagannathan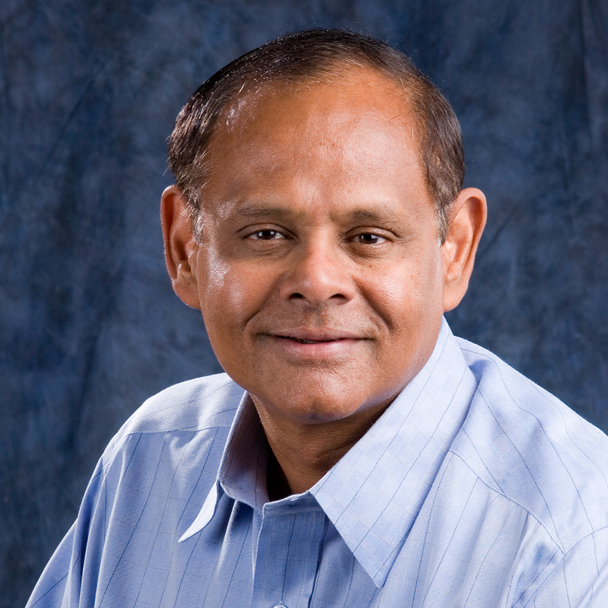 Successful serial entrepreneur Anand is providing the vision and the leadership at NewzSocial for how social media automation enables businesses to build their social brand and establish strategic influence with prospective customers.
He has founded and led four successful companies prior to NewzSocial, two of which have gone public – Banyan Systems (BNYN, networking pioneer) and Responsys (MKTG, leader in online marketing), and two which were acquired – Reach Software (workflow and email) and iStorez (online shopping). He holds 3 patents in computer technology.
Anand received a Ph.D. and Masters in Computer Science from Rice University, and a Bachelor of Science in Electrical Engineering from the Indian Institute of Technology (IIT/K), Kanpur.
Alok Mahajan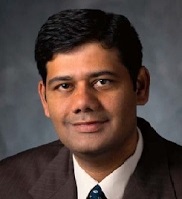 Alok Mahajan is a Partner with KPMG and serves as Silicon Valley and Bay Area leader for Economic & Valuation Services practice. His practice advises various VC backed companies and top tier tech companies in context of M&A, transfer pricing and other economic matters. Within his firm Alok is considered one of the national leaders for valuations in the Technology and Venture Capital sectors. His projects have ranged from valuations for transaction/strategic purposes, controversy/dispute resolution to compliance purposes (tax and financial reporting). He currently serves on (and is past Chair of) KPMG's Valuation Services Technical Committee (VSTC) and also serves on the Appraisal Practices Board (APB) of The Appraisal Foundation (TAF), Washington D.C. His clients include some of the best known and acquisitive technology companies in Silicon Valley. He is a frequent speaker on valuation topics. Alok received an MBA from University of Michigan, Ann Arbor and a Bachelors of Engineering from IIT Roorkee.
Neeraj Gupta
Neeraj is Founder & CEO at FormulateIP based in India and USA. Applying his business and technical background, Neeraj assists clients in protecting and expanding their domestic and international knowledge-based businesses using IP protection, licensing and strategic planning. Neeraj has played key role in developing and implementing intellectual property, business strategies and initiatives for many product and service based organizations. He is also an expert on sustainable innovation.

Neeraj is Founding Director of Kfx Labs which develops new special purpose embedded communication systems. He is also Co-founder at Excubator. The main objective of Excubator is to promote and support startup ecosystem and entrepreneurs.

As a co-founder and Global co-chair at IIT Mentors, Neeraj holds a special bond with our community. He is also a founding EC member of Federation of Indo-Israeli Chamber of Commerce (South).

Neeraj holds Bachelors of Technology degree from Indian Institute of Technology (IIT) Roorkee in Metallurgical and Material Sciences and Masters of Science Degree from Royal Institute of Technology (KTH), Sweden in Scientific Computing and Mathematics
Peter Ullmann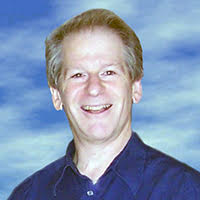 Peter Ullmann is Senior Manager of Intellectual Property at Prysm, Inc. Mr. Ullmann was previously at Adobe Systems, Inc., where he architected the patent program, including the portfolio strategy, invention mining workshops, application filing/claim objectives, and overall management/operations. Peter has also held technical and business positions at Lawrence Berkeley National Laboratory, The Boeing Company, Texas Instruments, Inc., Raytheon, and Schlumberger Limited. Other positions held include Standards Manager, University Research Collaborations Manager, Product Manager, Asia Business Manager, and Engineering Manager. He has worked in avionic systems, electron beam systems, integrated circuit failure analysis, software systems, and medical devices.
A UC Berkeley Electrical Engineering graduate, Peter has published internationally, chaired several non profit organizations, including the Software Patent Institute, the Software Patent Coalition, as well as various community organizations. He also founded Idea Parlor, volunteered time with individuals across technical and non-technical domains, and helped identify the patentable inventions within their ideas from garage shop hopefuls to small entities. Adding to his list is his creation of a comprehensive Patent Tracking System, used at several companies. In addition, Mr. Ullmann has been active in the arts, performing, writing, designing, and producing.