Description
Inventors invent – that's what you do! New ideas present themselves all the time. That leads to a big problem for inventors:
How do you figure out which inventions to pursue, either on your own or with

patent

counsel?
The answer is for inventors to get really good at patentability searching.
Everyone knows how to use Google, (and some can use the USPTO website), but what other tools are available? How much time should it take? And most important of all, what are some really good ways of going about the searching?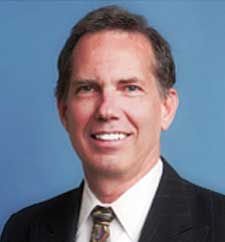 Bob Fish, a patent attorney with 27 years experience, and over 14,000 patents and applications prosecuted by his group, is leading a "searching workshop" on Saturday, June 11th at the Cove. 10AM to 3:30PM.
Robert (Bob) Fish is the founding partner of Fish & Tsang LLP and an adjunct professor at UCI law school. He currently oversees more than a thousand active patent matters and numerous trademark matters, including extensive foreign filings. He also is involved in several patent enforcement programs which include in-bound and out-bound licensing, arbitration and litigation.
Author of Strategic Patenting, White Space Patenting, Green Fields Patenting and Prosecution Magic--comprehensive guides to the complete patent process; Bob also pens the "Patent Beast" comic strip and designs patent-themed board games.
Cynthia Kirkeby, CVO of Adaptifyed, Inc and a BOD member of the Inventors Forum will be assisting in the presentation.
Price: FREE
Morning Coffee and Lunch will be included as part of the workshop.
Those of you who attended Bob's patent writing workshop, will appreciate that this will be a great event! Sign up early. Hope to see you there."
Organizer of Patent Search Workshop with Bob Fish
The Inventors Forum
The Southern California Inventors Forum is one of the largest inventors' groups in the United States.  Formed over 20 years ago as a small group of inventors, the group is now a 501(c)(3) non-profit with over 500 members. We help inventors learn how to research, develop and protect their inventionswith patents, trademarks, and other intellectual property.  We offer valuable support and insight into ways to profit from their inventions through building their own business or licensing their inventions.
The Inventors Forum holds 2 meetings a month:
a speaker's meeting, sponsored in part by UCI's Applied Innovation at 5141 California Ave #250, Irvine, CA

a members' assistance meeting (for members only) sponsored in part by Urban Workshop at 365 Clinton, Costa Mesa, CA