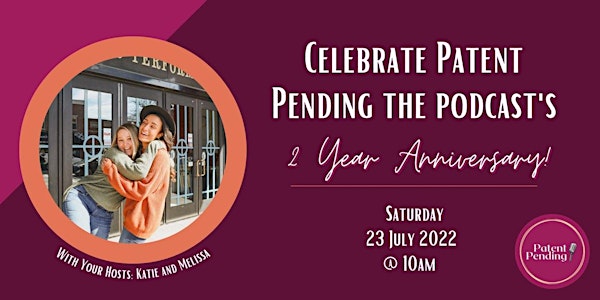 Patent Pending the Podcast - 2 year Anniversary & community reunion event
Patent Pending just turned 2! Join us in celebration of the continuation of our show and all that this community has become! All are welcome
About this event
Patent Pending the Podcast just turned 2 this June and we're bringing everyone back together to celebrate the continuation of our show moving into season four, and all that has happened along the way.
Join us July 23rd for our publishing anniversary celebratory event where past guests from near and far will be joining us to chat Patent Pending style and answer any questions you might have about their journey. There will be giveaways, guest features, Q&A, laughter, and fun!
Register here to join us today and catch up with the team. We'd love to share in good energy and celebration together.