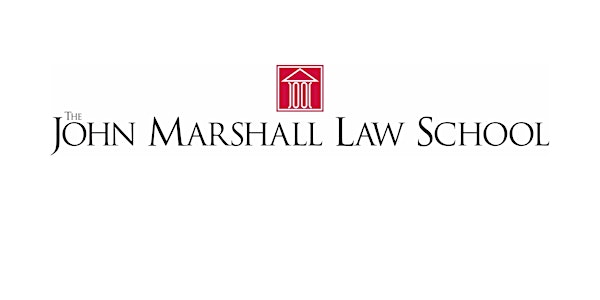 Patent Cooperation Treaty (PCT) Seminar for Patent Professionals
Location
University of Illinois Chicago School of Law
315 South Plymouth Court
Chicago, IL 60604
Description
This two-day seminar offers an examination of current practice with regard to the PCT system for patent professionals. A half-day session will focus on an overview of the PCT system, the most recent and future developments in the PCT system as well as covering some of the most important strategic decisions that need to be taken when using the PCT system. This will be followed by a day and a half looking at a detailed analysis of the PCT system, covering best practices and sophisticated tips about the procedural aspects of the PCT. It will cover the process from start to finish including the filing of the applications, preparing the international search, the preliminary examination, and eventually entering the national phase before designated Offices. This course will also offer a platform for the participants to discuss more complex and unusual scenarios and to discuss particularly interesting real-live cases put forth by the instructors or by the attendees' own experience.
SPEAKERS:
Matthias Reischle
Deputy Director, PCT Legal Division, WIPO
Matthias Reischle, a national of Germany, is Deputy Director of the PCT Legal Division of the World Intellectual Property Organization (WIPO). Matthias holds a law degree from the University of Constance, Germany (1993) and a LL.M. in European Legal Studies from the College of Europe, Belgium (1994). After qualifying to practice law in Germany in 1996, he worked as a legal adviser for the International Labour Organization in Geneva. Since joining the staff of the PCT Legal Division in 1998, he has participated in the drafting and implementation of various amendments to the Regulations under the PCT and other PCT-related texts such as the Administrative Instructions, various Guidelines, and publications such as the PCT Applicant's Guide and the PCT Newsletter. He regularly participates in training courses, seminars and international-level meetings on the PCT and advises applicants and their representatives concerning PCT procedures.

Carl Oppedahl
Oppedahl Patent Law Firm LLC
Carl Oppedahl is a member of the firm. He is technically trained in physics, electrical engineering, mathematics, and software engineering, having earned a bachelor's degree with a double major in physics with honors and mathematics with honors from Grinnell College in 1978 and a law degree in 1981 from Harvard Law School. Upon graduation from Grinnell College he was co-awarded the Linn Smith Prize for Excellence in Mathematics. He has written and prosecuted numerous patent applications in electrical engineering, computer software system, and mechanical areas. He is an active computer programmer and holds an Extra-class amateur radio license. Carl serves as an adjunct professor at University of Denver School of Law, teaching Advanced Patent Law. He served for many years on the faculty of the Practising Law Institute's Patent Bar Review Course and served as an adjunct professor at Cardozo Law School where he taught Advanced Patent Law. He has lectured in continuing legal education (CLE) programs in New York, Texas, California, Georgia and Colorado. Carl Oppedahl has served as a member of the Board of Directors of the American Intellectual Property Law Association and as chair of the Patent Cooperation Treaty Issues Committee of the AIPLA. Mr. Oppedahl is admitted to many courts and has litigation experience. He is admitted to practice before the United States Patent and Trademark Office.

DATES AND TIMES:
Half-day overview of the PCT system
Thursday, October 20, 2016 from 8:00 – 12:00 noon
(CLE approval pending)

One and half-days detailed analysis of the PCT system
Thursday, October 20, 2016 from 12:00 – 5:00 p.m.
(12:00 lunch and registration begins)
&
Friday, October 21, 2016 from 8:00 - 5:00 p.m.
(CLE approval pending)

Combined two-day session
Thursday, October 20, 2016 from 8:00 – 5:00 p.m.
Overview of the PCT system
&
Friday, October 21, 2016 from 8:00 – 5:00 p.m.
Detailed analysis of the PCT system
(CLE approval pending)

COST:
Option 1 (half-day):
Thursday, October 20th (half-day)
Overview of the PCT system
$100


Option 2 (one and a half days):
Thursday, October 20th (half-day)
&
Friday, October 21st (full-day)
Detailed analysis of the PCT system
$400

Option 3 (two-days):
Thursday, October 20th (full-day)
Overview of the PCT system
&
Friday, October 21st (full-day)
Detailed analysis of the PCT system
$450

(Special discount: 50% discount for the second and subsequent person from the same firm. To register under the special discount rate please email Jessica Bollacker at JBollac@jmls.edu)
SPONSOR: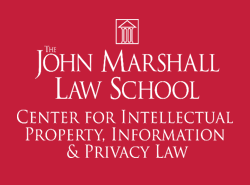 CO-SPONSORS: