Description
The Campus District is a vibrant patchwork of students, artists, professionals, businesses, and instiutions who strengthen our neighborhood everyday. Join us at our annual meeting, in Tri-C's brand new Campus Center, to celebrate the work we all do to weave this dynamic patchwork together and build a connected community.
Doors at 11:30am and Program begins at 12:00pm
Keynote Speaker: Dr. Michael Schoop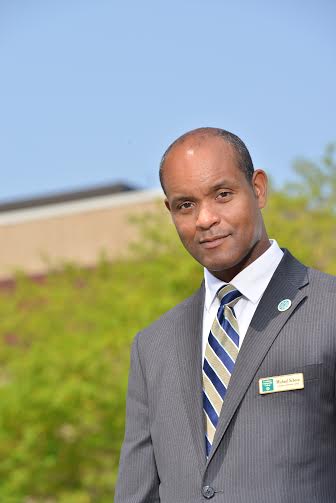 Michael Schoop has been president of the Cuyahoga Community College's Metropolitan Campus in Cleveland since May 2006. He has made community involvement a priority during his tenure, serving on the boards of non-profit agencies such as Burten, Bell, Carr Development, Inc., Campus District, Inc.,and the Black Professional Association Charitable Foundation. He came to Tri-C from the City Colleges of Chicago, where he served as a vice president of academic and student affairs and chief academic officer. On April 12, he'll share the strides Tri-C Metro has made in its Transformation Plan and the process of designing spaces that spark creativity and engagement.