Patches and Pins Flea Market
About this event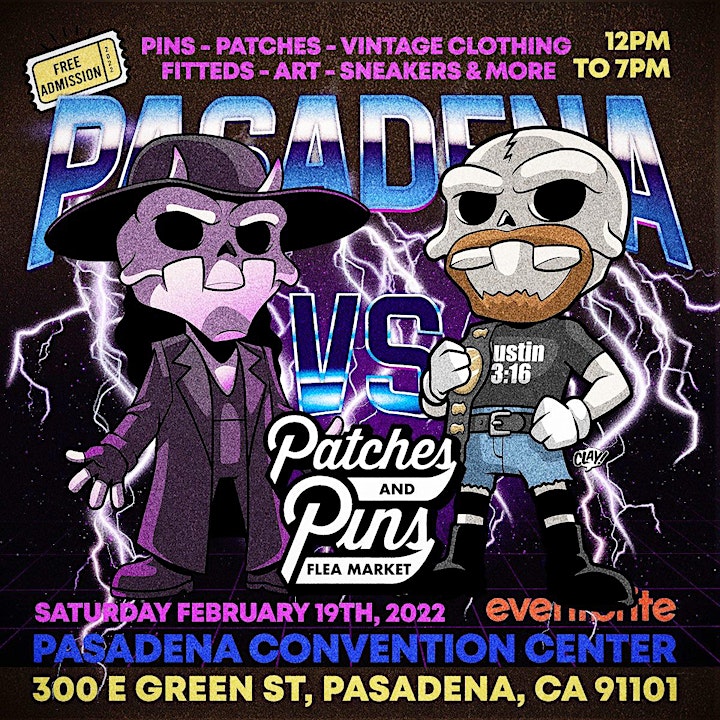 Patches and Pins Expo
Patches and Pins is peopled by tactical visionaries with strategic craftsmanship for handheld treasures. Possessing the skill in which art and technical ability are combined. Our vendors create thousands of unique, custom enamel pins, and other keepsakes every year. Since 2015, P&P has become the essential platform connecting pin makers and pop culture enthusiasts with the public.
Growing at a rapid, yet organic pace it's become the largest public trade show of it's kind giving you full access to a large exhibitor hall and many other networking opportunities. In recent years, we've also welcomed other types of vendors that include vintage finds, limited edition sneakers, and many many other pop culture toys and collectibles.
Feat: PINS:PATCHES:VINTAGE CLOTHING:SNEAKERS:DRINKS:FOOD: MUSIC: AND GIVEAWAYS!
Date: Saturday February 19th 2022
Venue: PASADENA CONVENTION CENTER
Time: 12pm-7pm
COVID REGULATIONS
You will need to show proof of vacination or a negative test!