Patches and Pins Flea Market
About this event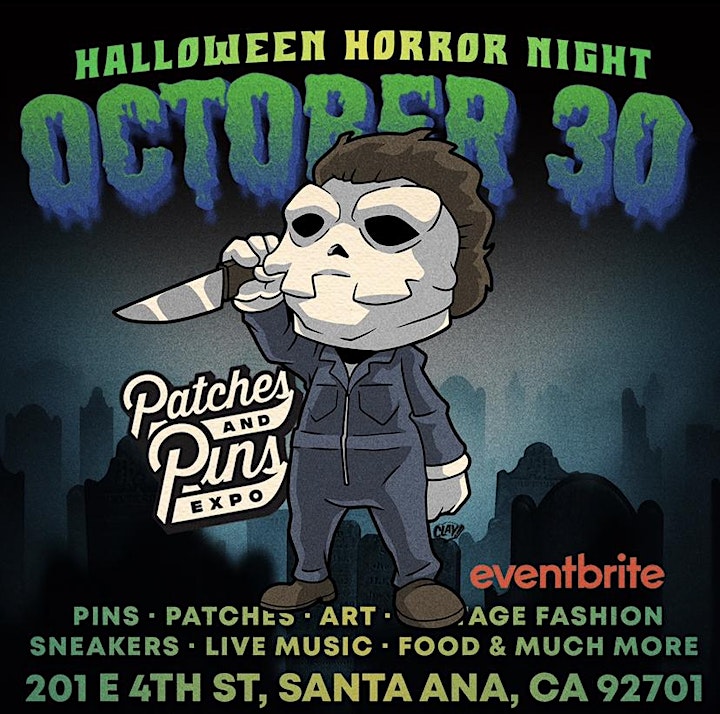 PATCHES & PINS Flea Market Orange County "Halloween: The night Donnie came home"
This Flea Market incorporates an array of pins, patches, art, toys, vintage fashion, pop collectibles, retro nostalgia, sneakers and much much more!!.
Feat: PINS:PATCHES:VINTAGE CLOTHING:SNEAKERS:DRINKS:FOOD: MUSIC: AND GIVEAWAYS!
Costumes highly encouraged !!!
FREE TRICK OR TREATING for the kidddos WITH OVER 100 vendors!!! THATS LIKE HITTING 100 houses!
Halloween Costume Contest / $500 Grend Prize!!
Date: Saturday October 30th 2021
Venue: 4th st market
:: 201 e. 4th Street Santa Ana Ca 92701
Time: 12pm-9pm
Feat : VINTAGEPALOOZA - a vintage market from Hollywood CA
HAT WORLD
SNEAKER EXCHANGE
OVER 150+ VENDORS