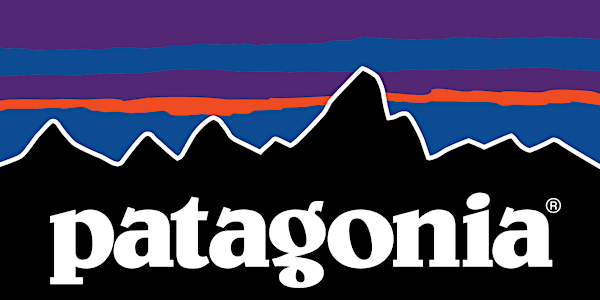 Patagonia Eco Innovation Case Competition Finals
By the Human Rights & Business Initative at the Center for Responsible Business
Date and time
Friday, April 22, 2016 · 9am - 5pm PDT
Location
Haas School of Business (Wells Fargo Room C420) 2220 Piedmont Avenue Berkeley, CA 94720
Description
While this event is technically sold out, we strongly encourage you to add yourself to the waitlist, as it is very likely that seats will open up.
Patagonia Eco Innovation Case Competition 2016
Patagonia and the University of California, Berkeley have joined forces to present a first-of-its-kind case competition open to graduate students across the country seeking to redefine the relationship between business and a healthy planet.
Competition Overview

On Earth Day, April 22nd, 2016, graduate student teams from leading business schools across United States will come together at the Haas School of Business to compete in the development of potential solutions to a real and urgent problem faced by Patagonia: the toxicity of chemicals treatments that keep people dry while wearing outdoor gear.
This is the final round of a first-of-its-kind case competition, which invited students from interdisciplinary backgrounds to help develop a less toxic alternative to Patagonia's current fluorocarbon-based waterproofing treatments that maintains the company's standards for long-lasting performance – a requirement critical for keeping gear out of landfills and reducing significant damage to the planet associated with making more stuff over time.
Come watch finalist teams compete for a total of $17,500 in prize money and a trip to Patagonia headquarters to meet with executives. Depending on the results, Patagonia aims to implement the winning proposal as part of their business strategy. The top three winning solutions to the case will be developed into a case written by the California Management Review and taught in classrooms to enhance sustainability curriculum.
Teams
Finalist teams from UC Berkeley, Duke, University of Michigan, MIT, University of North Carolina, Stanford, University of Virginia, and Yale have registered to compete. Their pitch times are shown in the schedule below.
Register to Watch the Finals on Friday, April 22nd!
9:00AM-9:30AM - Rose Marcario, Patagonia CEO kicks off the event with Rich Lyons, Dean of UC Berkeley's Haas School of Business
9:30AM-10:30AM - 3 Team Pitches: Duke, University of North Carolina, & Stanford
11:00AM-1:30PM - 3 Team Pitches, followed by lunch: University of Michigan, University of Virginia, & Yale
1:30PM-2:30PM - 2 Team Pitches: UC Berkeley, MIT
4:30PM-5:00PM - Award Ceremony
Other events for the Patagonia Eco Innovation Case Competition 2016 include:
About the organizer
Building on more than a decade of research, teaching, and engaging with business, the mission of the Center for Responsible Business is to develop leaders who redefine business for a sustainable future.  We connect students, businesses, and faculty to mobilize the positive potential of business to create a more equitable, inclusive, and sustainable society.  Connect with us online at responsiblebusiness.haas.berkeley.edu