Event Information
Location
Ramada Plaza Nags Head Oceanfront
1701 S. Virginia Dare Trail
Kill Devil Hills, NC 27948
Description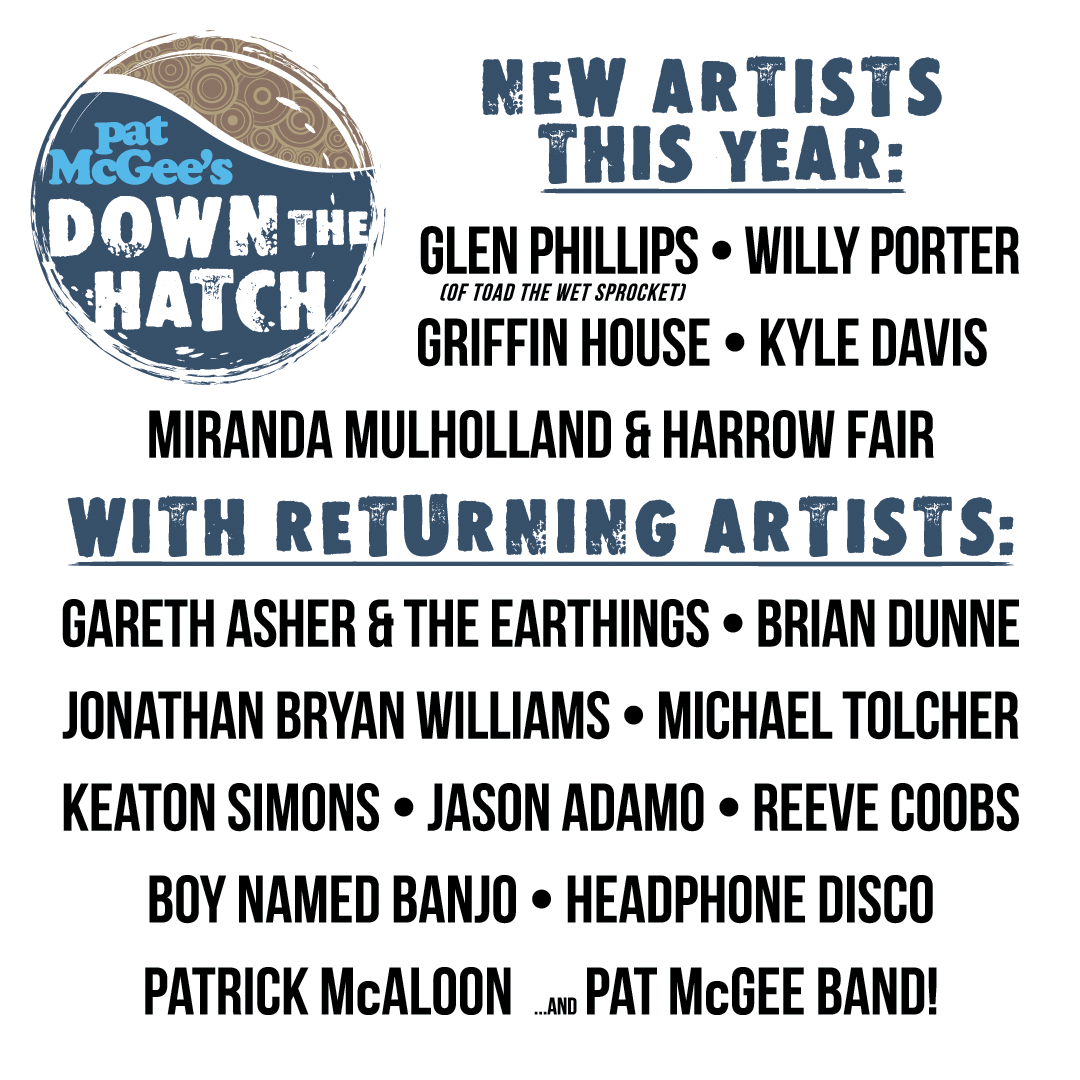 Hey Down The Hatch alumni, for 2017 I am really amping things up. While keeping to the core of what has made DTH such a momentous celebration, I am not only adding an official night and day full of merriment (details below), but also bringing in some fabulous new talent to share with you in addition to the brilliant veteran artists.
Three songwriters that truly inspired me to record my first album with their powerful yet relatable acoustic full band albums will be joining DTH: Glen Phillips of Toad The Wet Sprocket, Willy Porter & Kyle Davis. In addition, two artists whom I recently discovered that have blown my mind with their stunning live performances: Griffin House and Miranda Mulholland.
This is your chance to get tickets to DTH before the public snags 'em up. This year is for sure a sell-out in the making. I strive to bring you the ultimate getaway, creating a relaxing atmosphere to stop and smell the roses. (In this case, sit in your beach chair and let the ocean be the backdrop to this epic occasion.)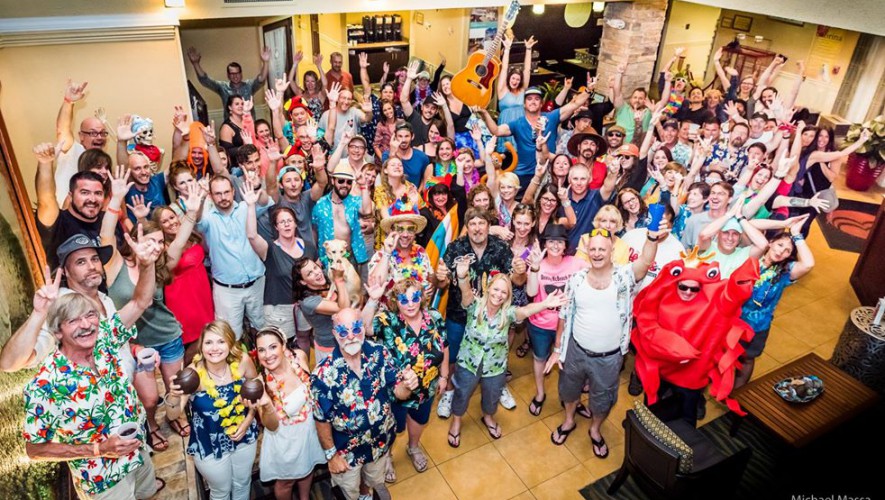 DETAILS:
Pat McGee's Down The Hatch OBX —the legendary music themed beachfront vacation: a truly unique experience, where everyone is a VIP! Attendees are hanging with artists all day and night on the beach and in the hotel ballrooms, enjoying multiple concerts by each performer, impromptu collaborations between both artists and DTHer's, songwriting lessons, guitar playing workshops, authentic NC culinary delights, and most importantly that stuff that just happens in the moment of DTH!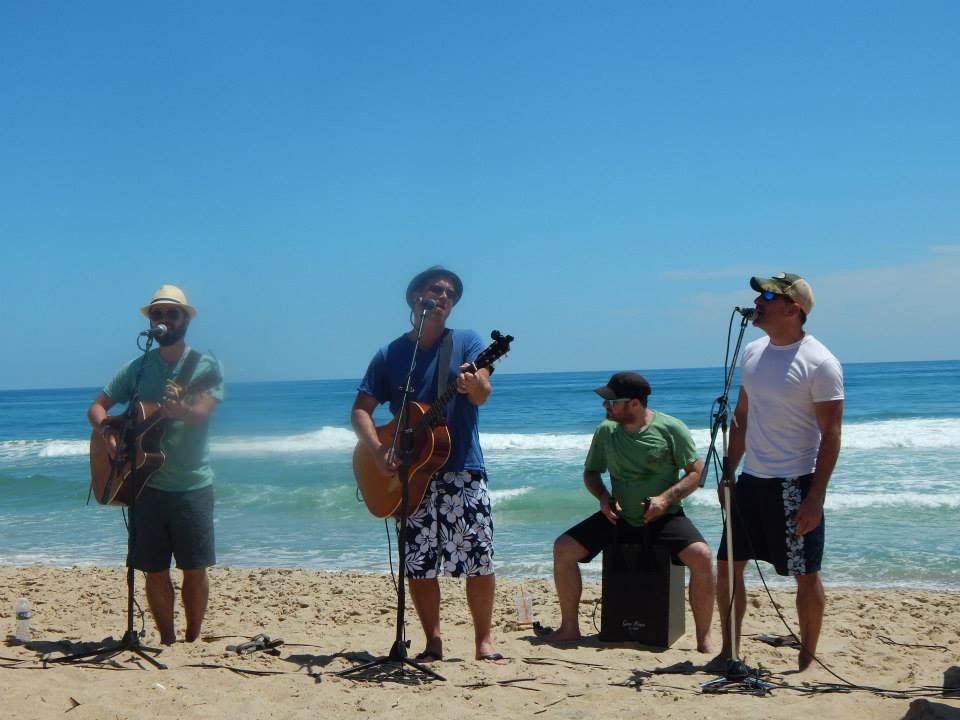 Kick back in your beach chair during the day to the sounds of some of the most amazing talents assembled on one stretch of sand. At night, kick up your heels to the full band rock shows in our private hotel ballroom, just steps away from your room.
Pat McGee's Down The Hatch returns to OBX May 31 - June 3, 2017 better than ever. DTH veterans rock again in full force, Pat McGee Band, Michael Tolcher, Keaton Simons, Gareth Asher, Colby James, Jason Adamo, Brian Dunne, Reeve Coobs, Boy Named Banjo, Jonathan Bryan Williams & Patrick McAloon but also I'm beyond thrilled to host, Glen Phillips (of Toad The Wet Sprocket), Griffin House, Kyle Davis, Willy Porter & Miranda Mulholland (who will be joining PMB on fiddle) along with her group Harrow Fair. Slip your dancing shoes on again when Headphone Disco pumps your ears full of confidence to trip the light fantastic.
WEDNESDAY Happy Hour and Concert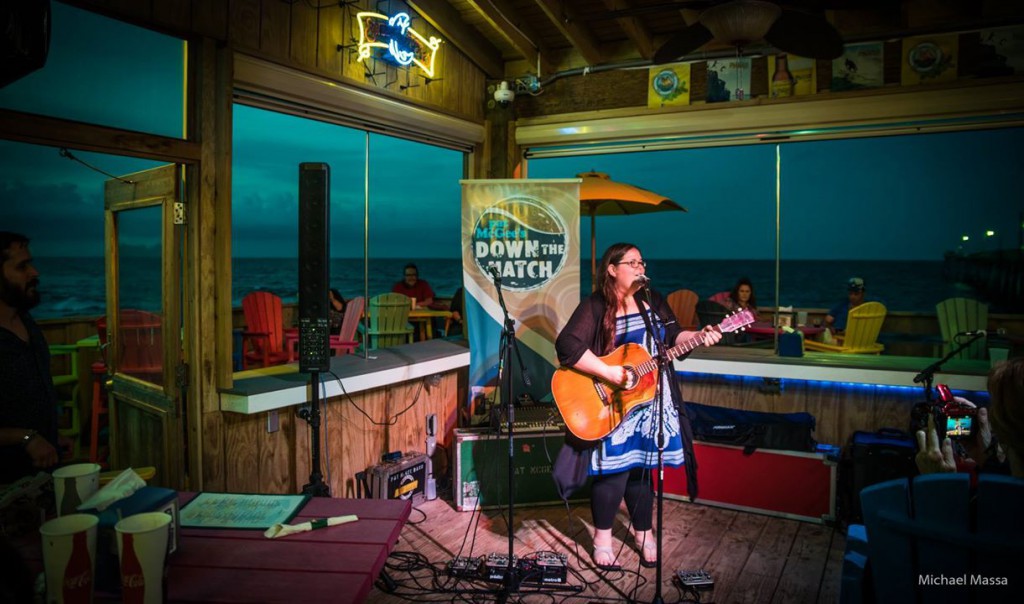 And yes, you read correctly, make your plans now—the fabled pre-party is officially another night of reveling starting with a laid back acoustic set at Capt. Andy's Tiki Bar overlooking the Atlantic followed by a full rock show by Pat McGee Band & guests at an exciting new venue where PMB will perform From The Wood and Revel back to back live. That's officially kickin' it old school!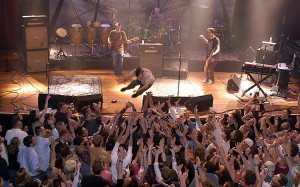 THURSDAY DAY
This extra day means Thursday late morning, we return to the site of one of the most epic rock shots ever… Pat leaping off of Jockeys Ridge State Park. We can take in the tallest living sand dune on the Atlantic coast with a view arcing from the ocean to Roanoke Sound.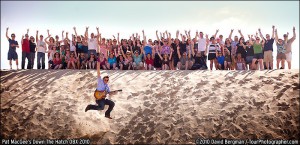 After this, we return to the Ramada beach where DTH Beach Olympics shall commence. Artists teamed up with fans for some spirited sand shenanigans, all put to live music of course.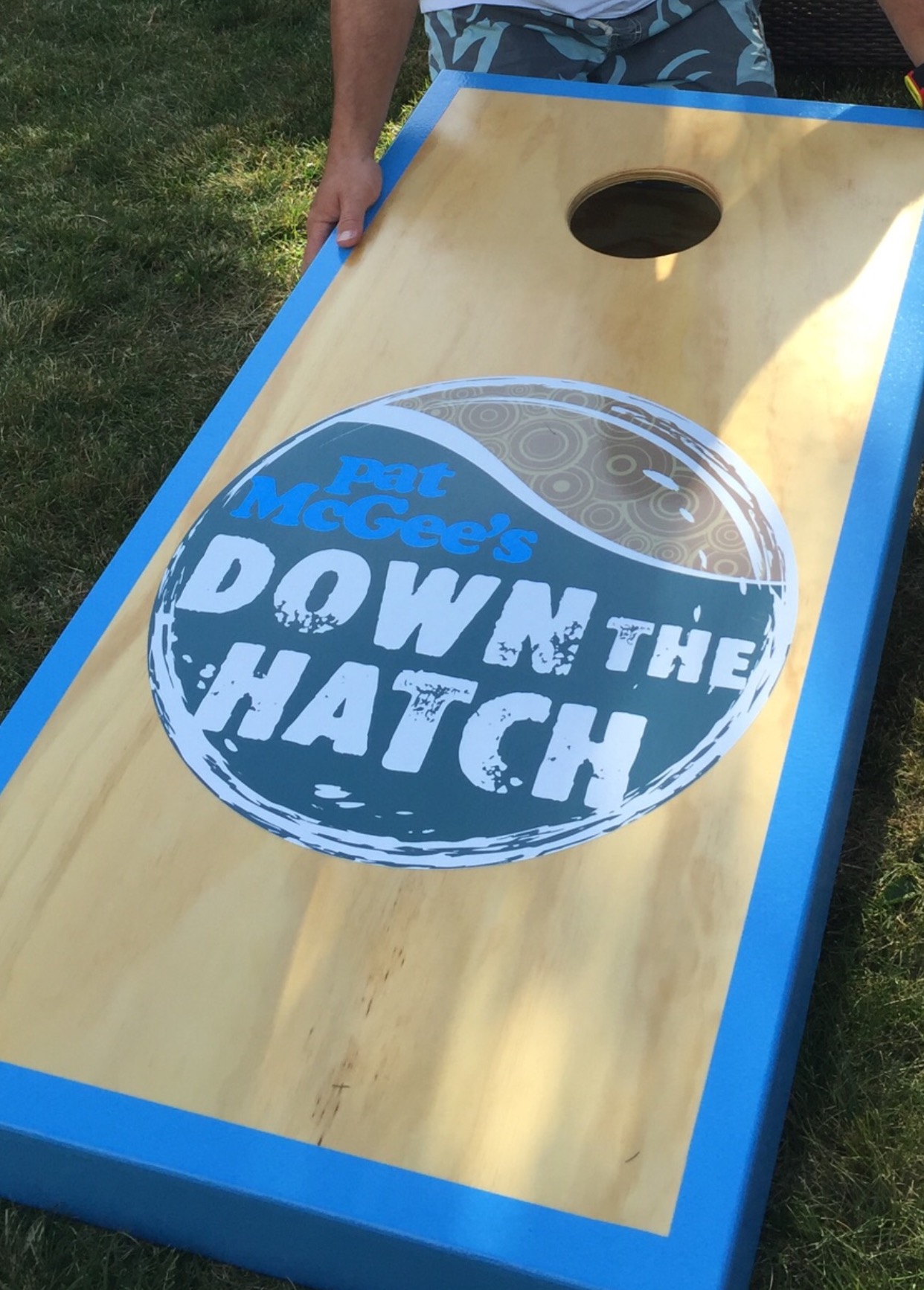 THURSDAY NIGHT
Thursday night at 5 PM, Songwriters in The Sand kicks off. This is your chance to get a taste of each DTH songwriter doing what they do best...performing intimately for you under the stars by the sea.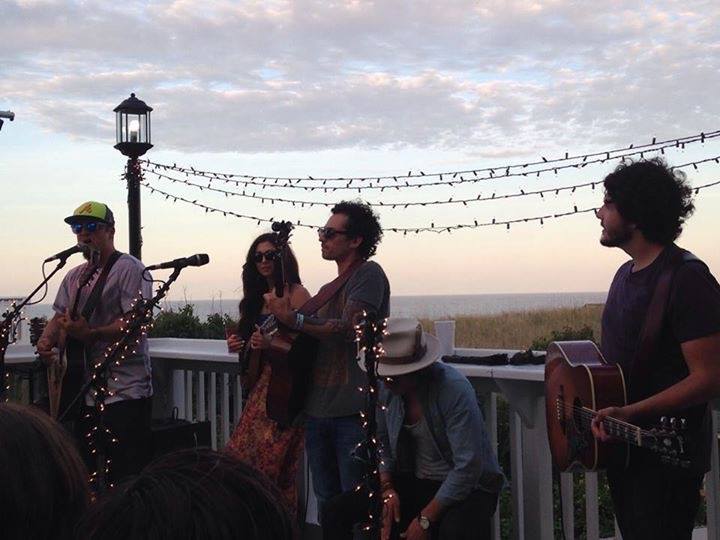 After this portion wraps up, Headphone Disco will take you to places you never knew possible. Last year even the DTH wall flowers were turned into dancing machines in a matter of minutes.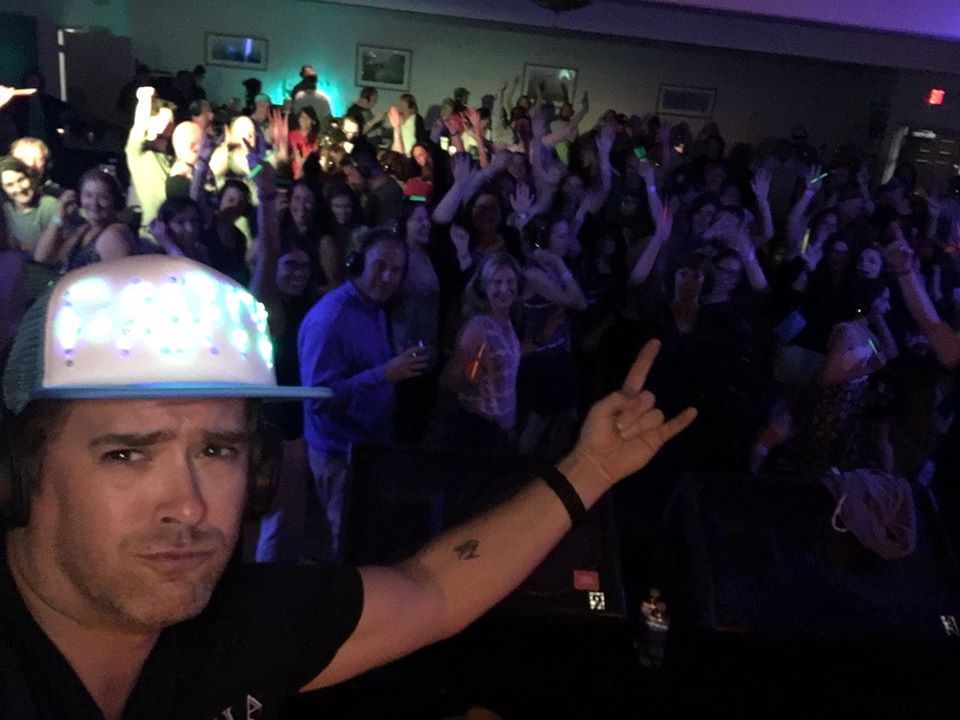 DURING THE DAYS
Friday and Saturday, put your toes in the sand, your hand in your coolers and savor the sounds of the musicians playing on the beach from lunch until dusk. Take part in some spirited shore sports, grab a legit Carolina BBQ feast or take a stroll down the gorgeous coast.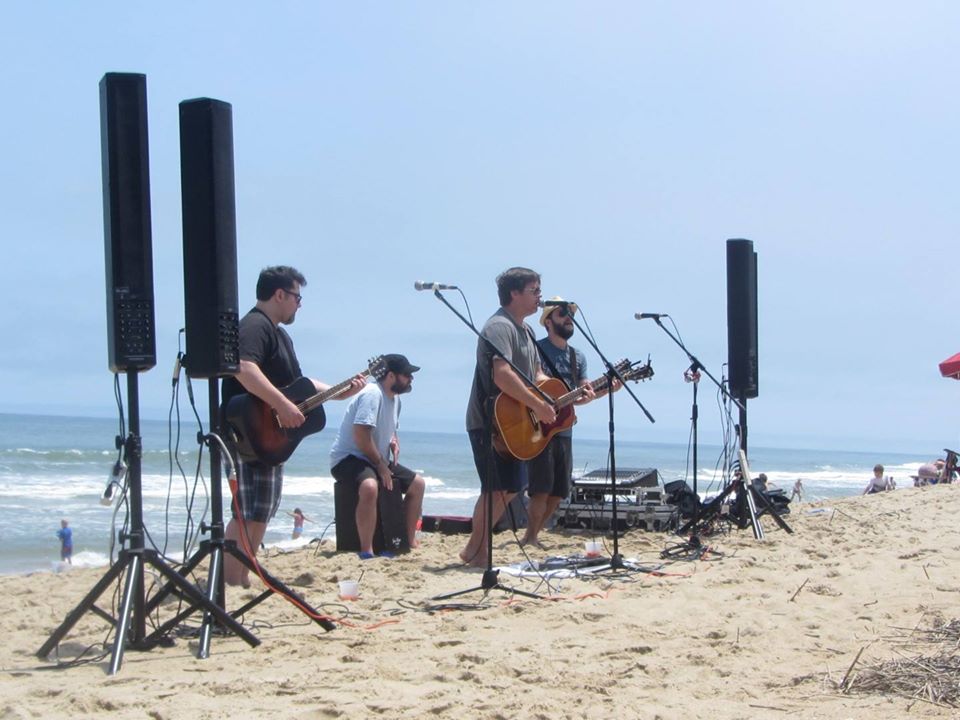 AT NIGHT
At night we take over the hotel ballroom crafting two dynamite evenings of rock and roll reveling. Come and go as you wish since it's all steps from your hotel room!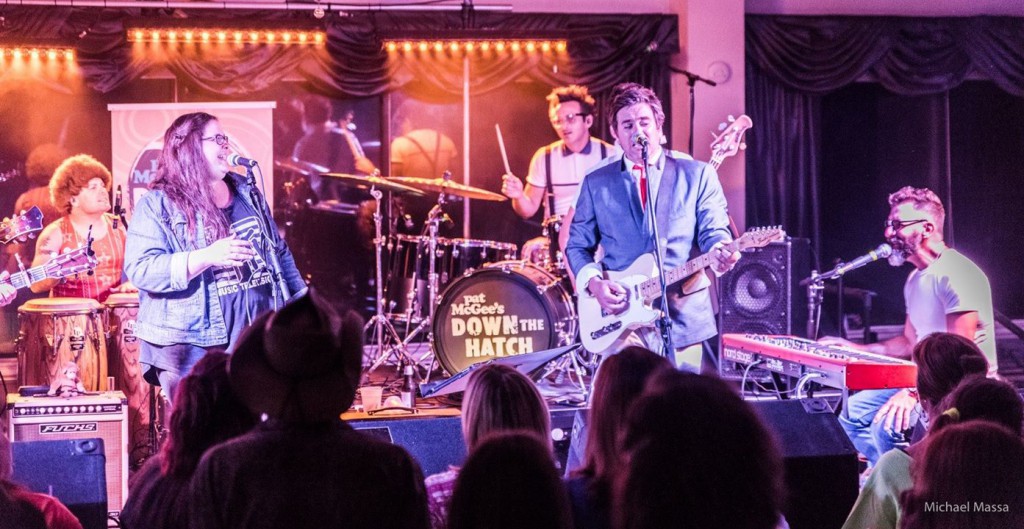 THEMES!
I've never been much of a "theme party" guy. But I tell you in all honesty—I'm all in, and it's because the attendees and artists alike really step up their game with full commitment making the nights so much fun.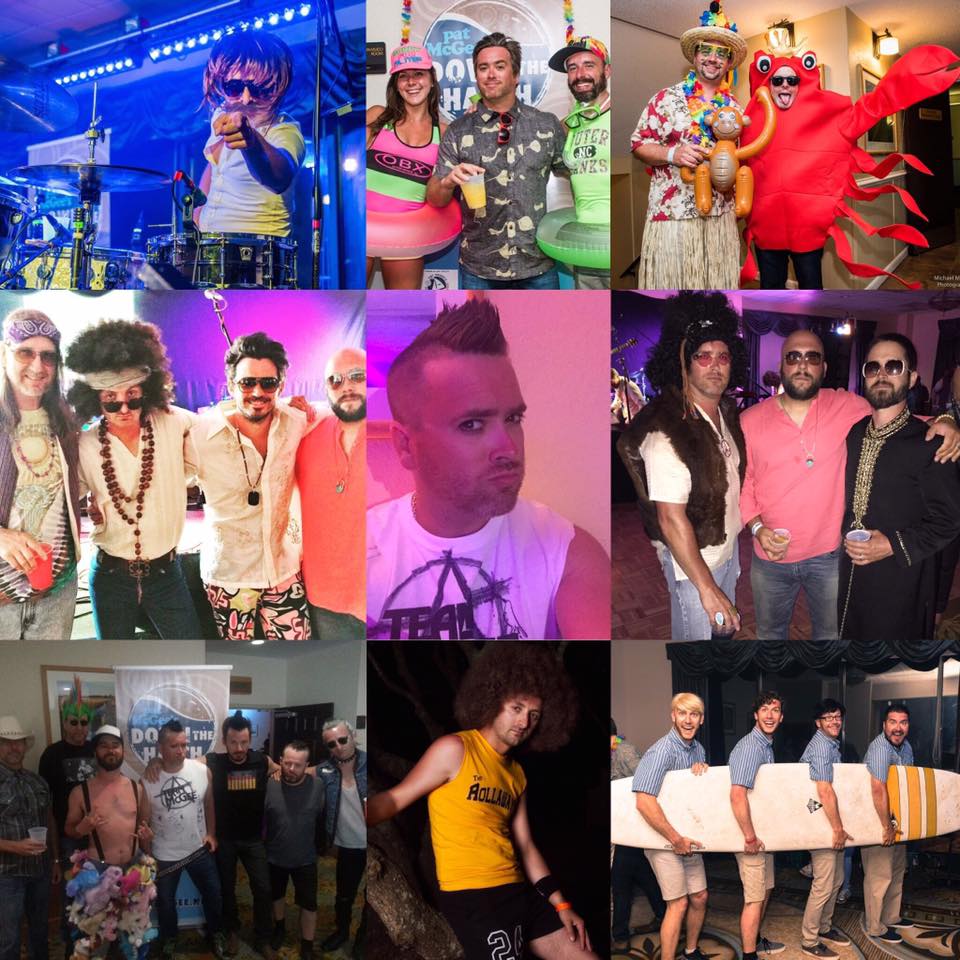 Down The Hatch has really blossomed into the ultimate music-themed destination vacation for artists as well as patrons. The laid back and friendly atmosphere truly evokes a sense of community. The musicians collaborate in a way that just isn't possible in a standard concert setting. It really just has to be experienced. There is a passion in the spirit of DTH that can't be matched.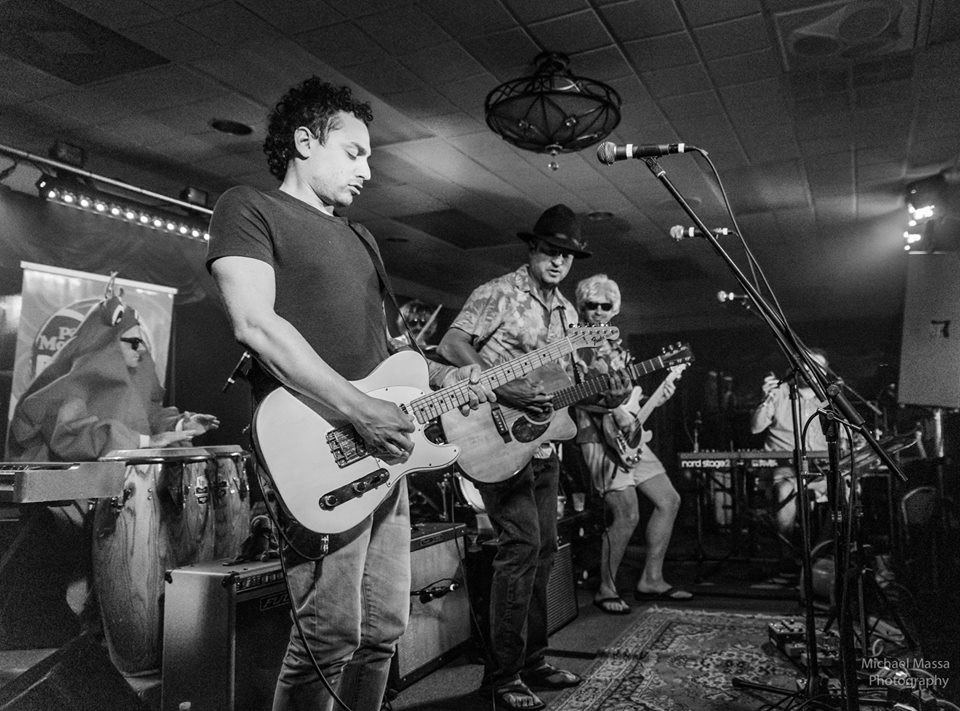 DTH WELLNESS
As a special add-on this year, I am inviting anyone to join me for DTH Wellness—starting now! My friend and trainer Michael Christman, owner of Fitness Garage in Indianapolis, is generously offering training tips from now up to OBX, where he will lead creative music-themed 10 AM workouts (I mean, c'mon, it can't be too early, right?!) on the beach to get you ready to rock for the day ahead. DTH veteran employee Rodney Millette will be teaming up with Michael for this inspiring wellness campaign!
Anyone who comes into town early enough, trainer Michael and Pat will be hosting a round of golf in OBX on Wednesday, May 31. All are welcome and once tickets are purchased to DTH we can discuss numbers of players and logistics.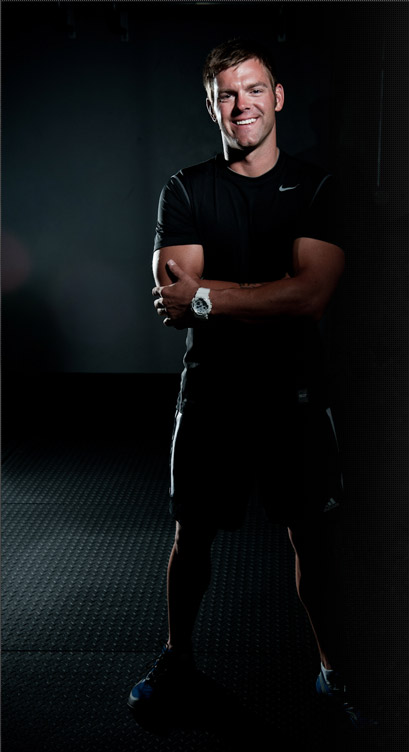 All in all DTH brings it all. Get your tickets now and be a part of something incredibly special.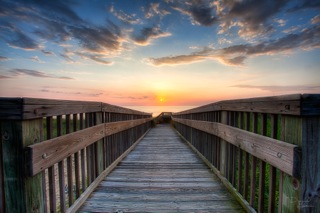 CALL FOR ROOMS (in addition to tickets):
Ramada Plaza Nags Head
Oceanfront 1701 South Virginia Dare Trail
Kill Devil Hills NC 27948

Tel: (252) 441 2151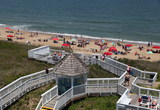 Date and time
Location
Ramada Plaza Nags Head Oceanfront
1701 S. Virginia Dare Trail
Kill Devil Hills, NC 27948