Description
DOWN THE HATCH 2019 IS ANNOUNCED!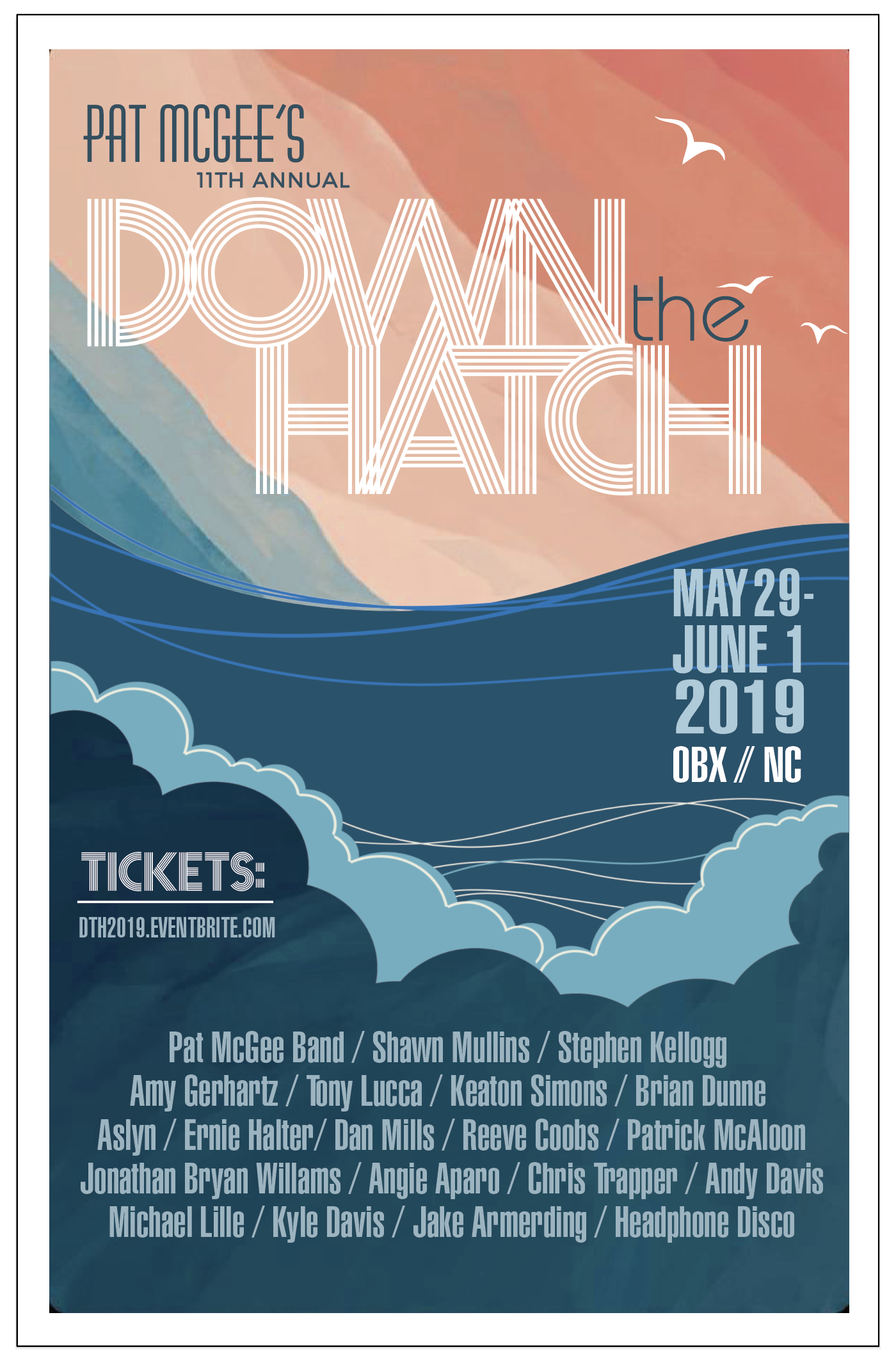 Pat McGee's Down The Hatch getaway encompasses all that is good in life: The company of friends (old and new), the joy of discovering amazing musical talents while rubbing elbows with your favorite artists, experiencing the hidden treasure that is OBX and all that it offers in landscape, culture and cuisine.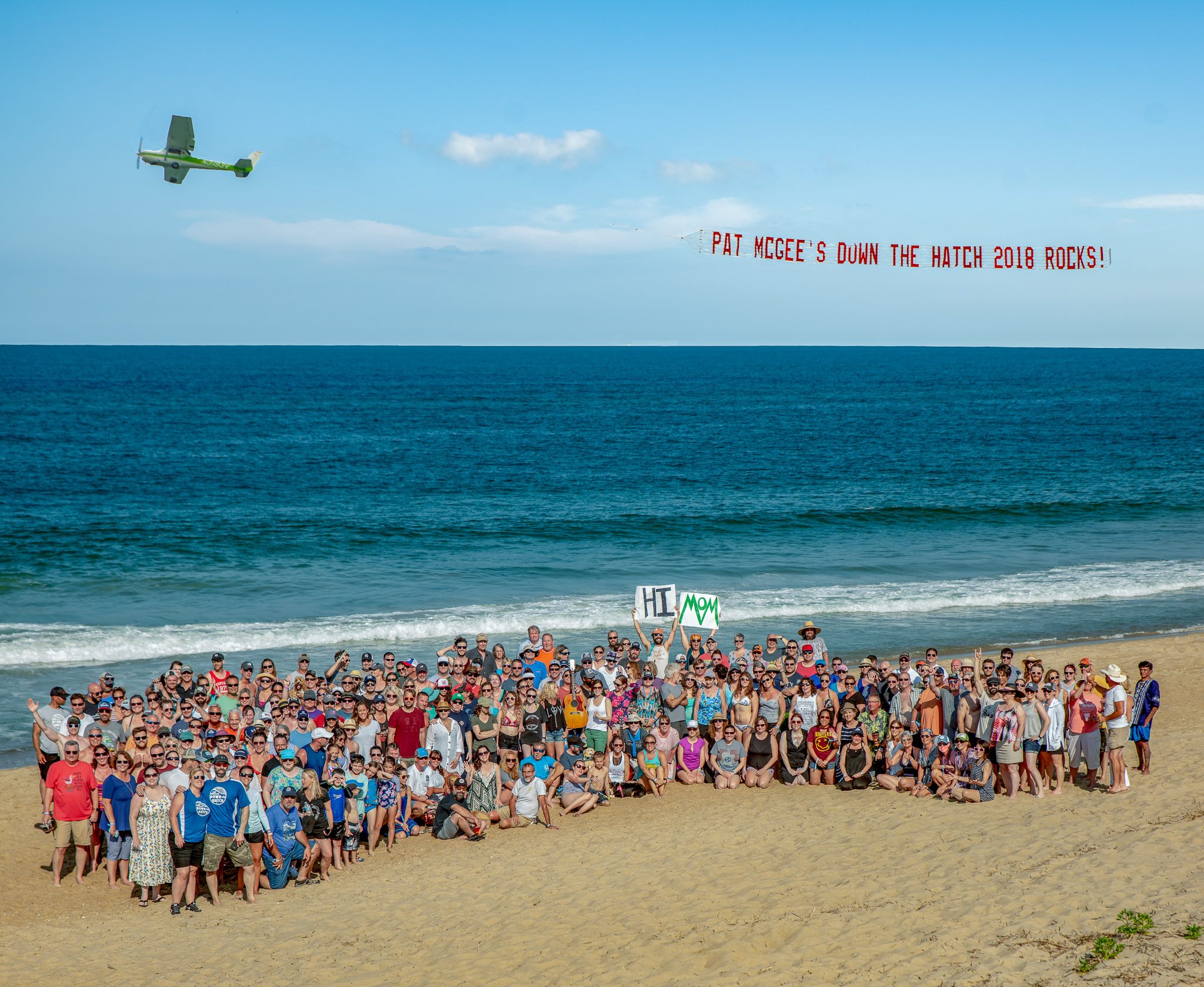 Yes, at its core, DTH is a music festival; but, truly, it is so much more than that: the gorgeous oceanfront setting of the Outer Banks of NC with its laid-back vibe; the blend of top-level artists joined by astonishingly fresh talents; an unprecedented accessibility to interact with the bands throughout the event; the spontaneous creative moments between musicians (who normally pass like ships in the night, but at DTH are allowed the opportunity to collaborate over four days); the intimate size (less than 300 people) for the company of friends; and the countless intangibles, all combine for one extraordinary experience for both attendee and artist.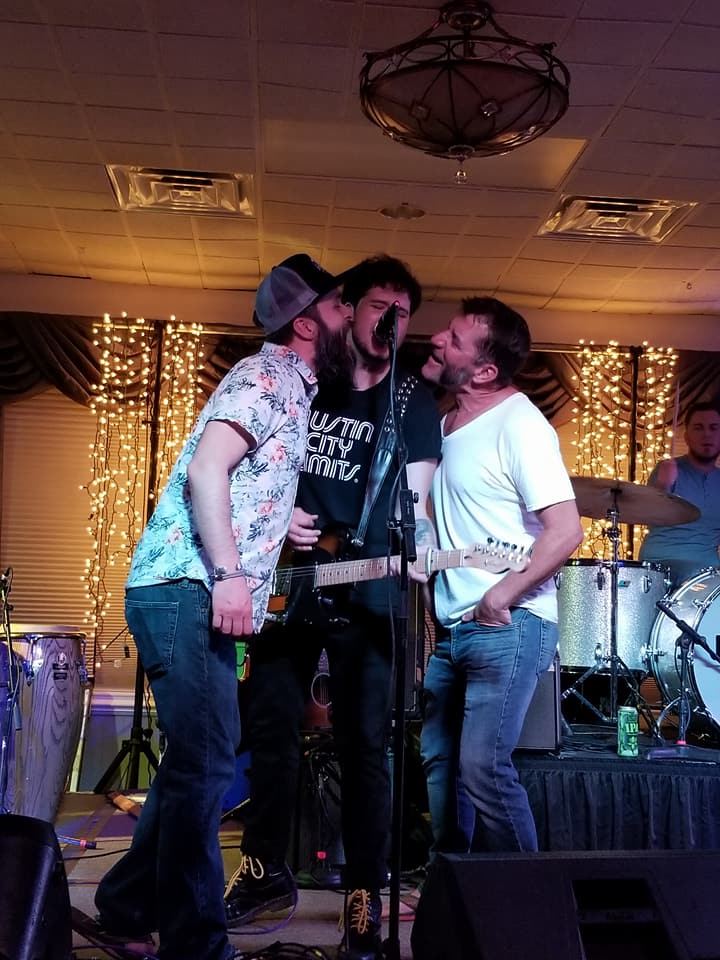 For last year's 10-year mark, Ramada rolled out the new and vastly improved back deck where the Thursday show is held. I personally will never forget that night; and combined with the magic of the entire weekend, DTH always proves, year after year, to etch lifelong memories and enrich people's lives. Ramada is excited to showcase the second half of the deck renovation for the summer of 2019! Yay for us!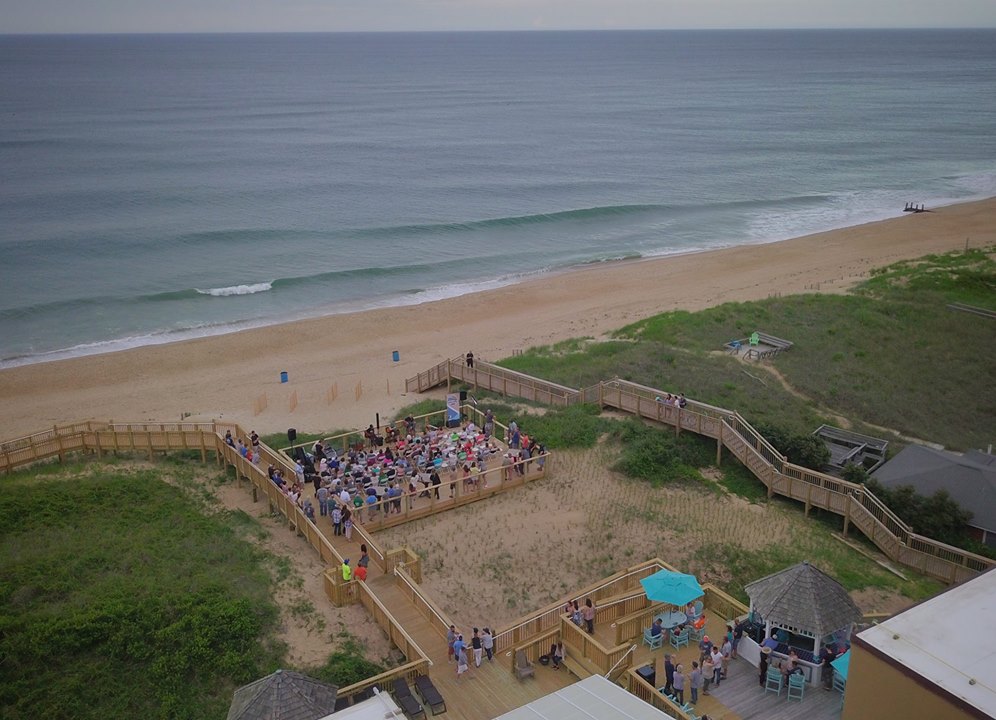 This is the party that musicians throw for themselves and you're invited.

The shows start on Wednesday, May 29 around 5:00 PM and go through midnight Saturday, June 1. Artists' sets take place on the back deck of the hotel, on the beach, and in the hotel ballroom but never at the same time as another performer so there is no competing for music fans' attendence.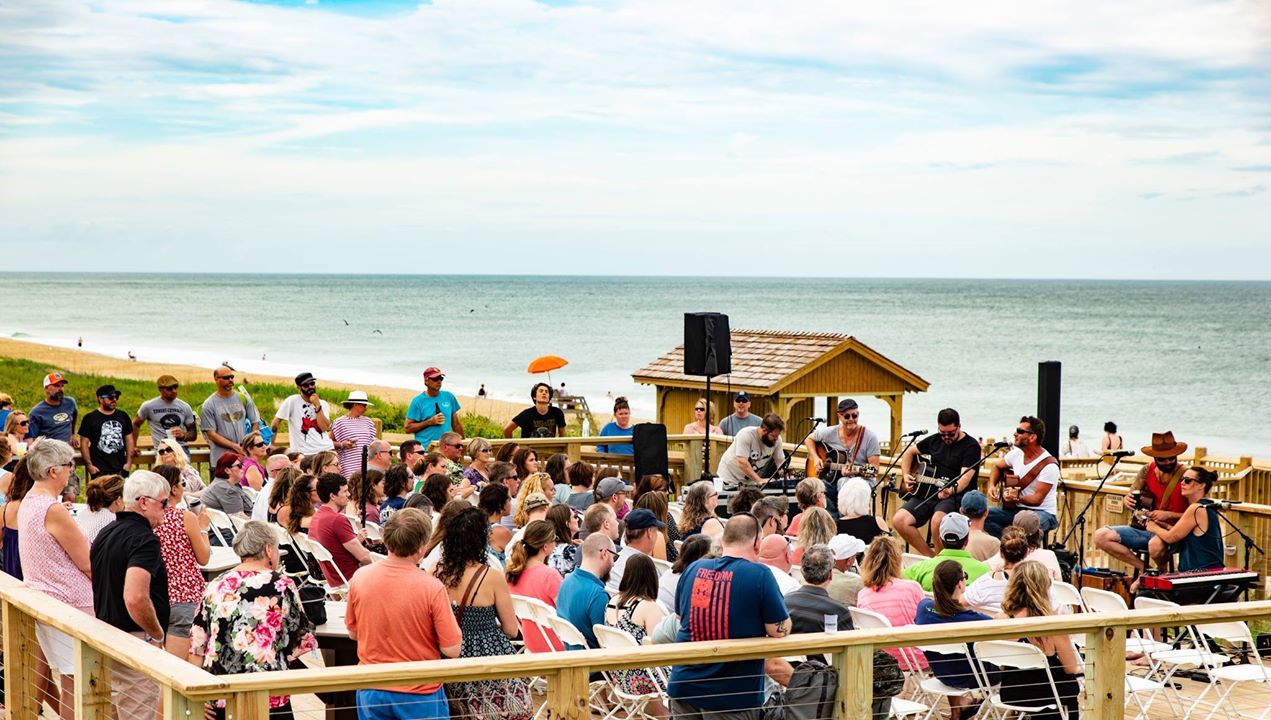 Yes, as always there will be extra-curricular fun activities such as: a BBQ cookout, guitar lessons/songwriter workshops with artists, golf with Dad McGee, Headphone Disco (best thing ever), and the return of the highly successful morning beach exercise & yoga. DTH closes out on Saturday with a soon-to-be-announced Theme Night, which always proves to be both hysterical and festive with many guests going all in.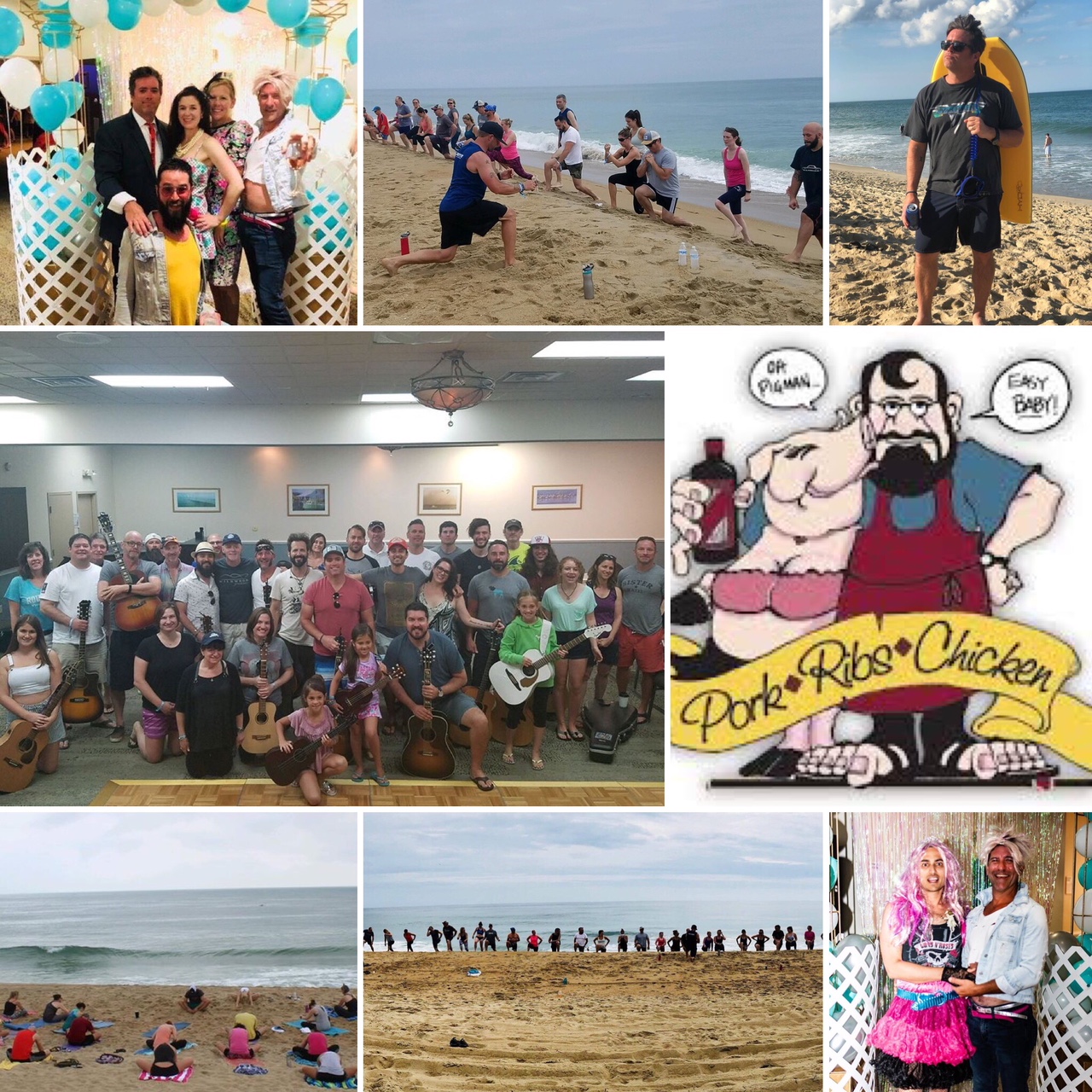 The 2019 lineup is smokin' and needs no hype. And like last year, these tickets WILL SELL OUT.
I've brought back some of the cornerstones of DTH, my extremely talented musician buds, along with some new pals who are all elated to share their gifts and celebrate 11 years of DTH!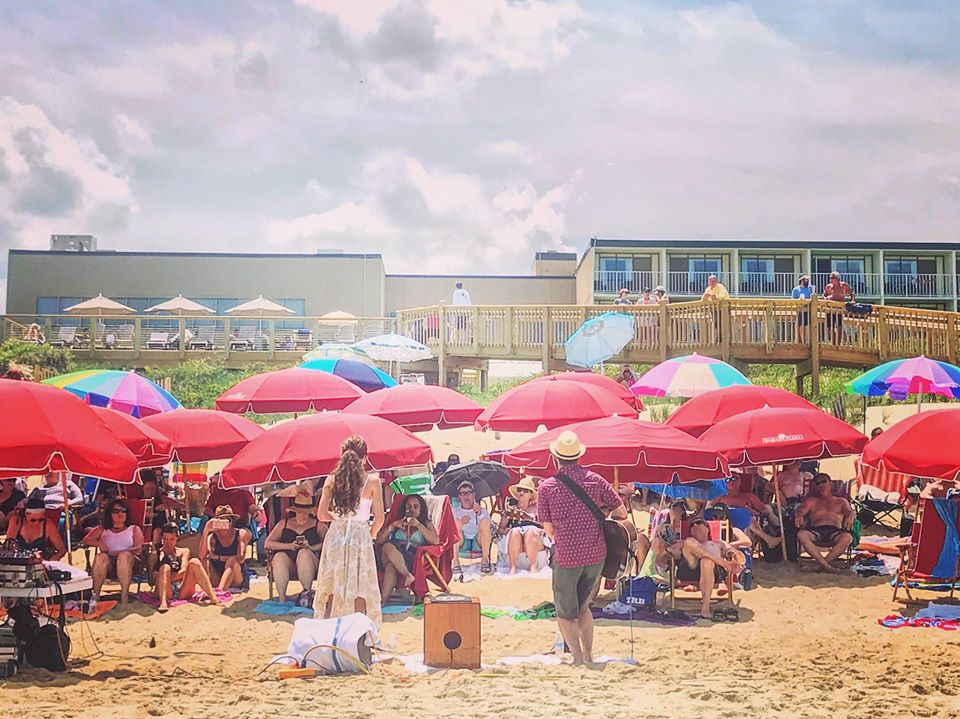 When it comes to choosing the lineup, it's a challenging task - there is enough talent out there for me to host a month-long event. I try to pick performers whom I would stack up against legends for their natural ability of just being pure originals. I'm honored that this gang of artisans, who are each special to me for various reasons, are joining us in OBX for 2019.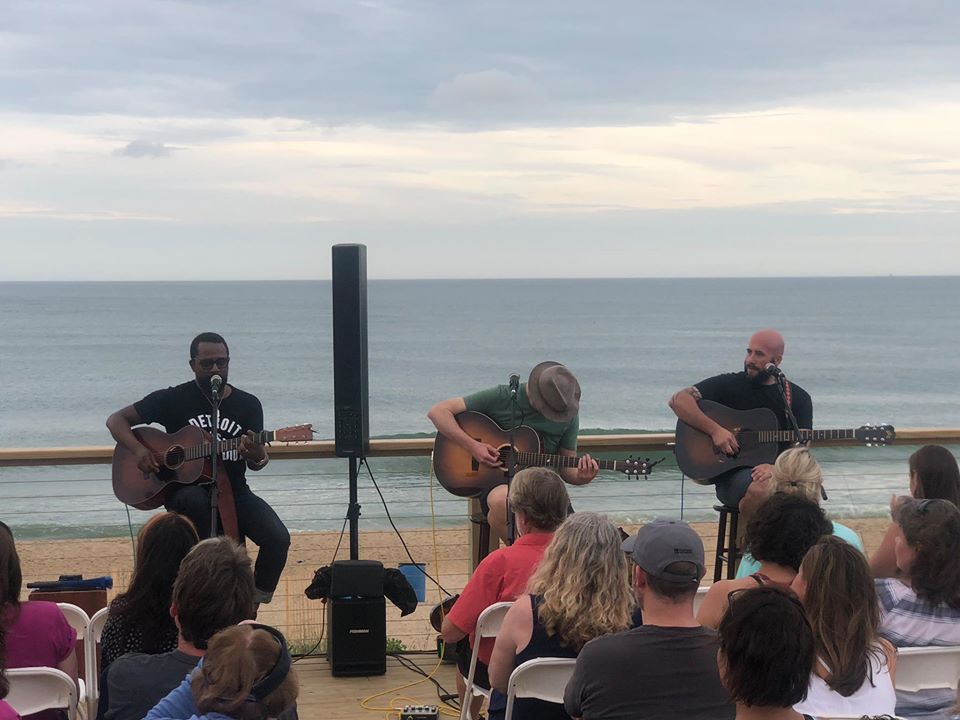 Over the course of 10 years, I have worked hard to perfect the DTH experience. The beautiful thing is, it has evolved but still keeps that essence of discovering authenticity.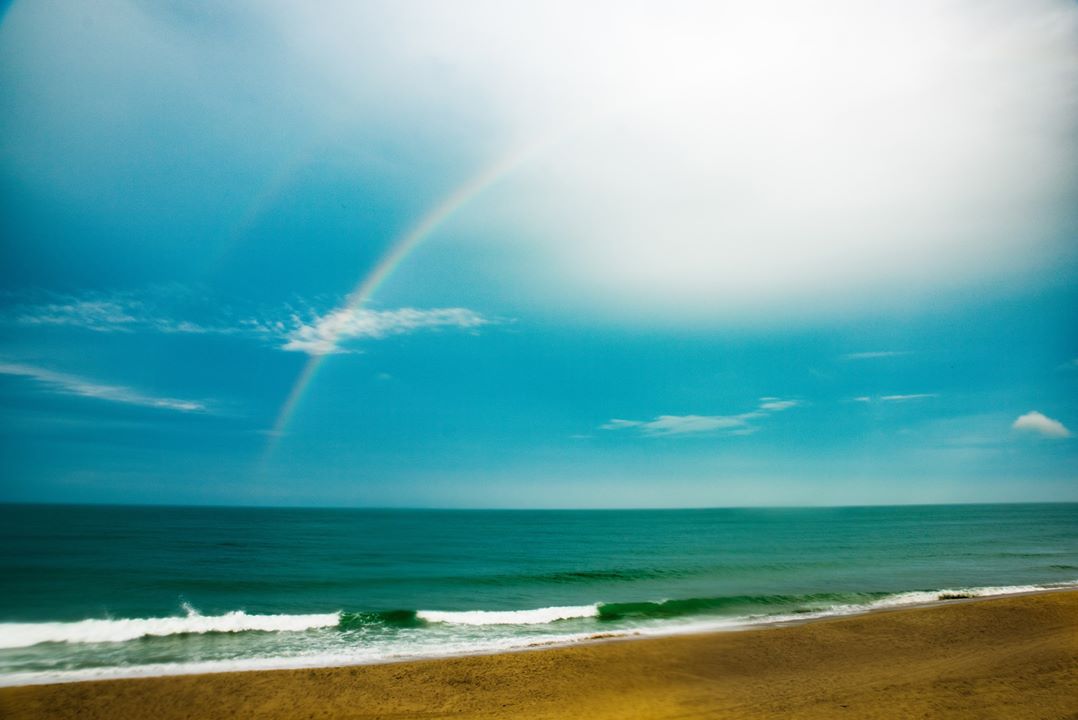 BRINGING KIDS or a NANNY?
Although this is not considered a family event, some people choose to bring their kids. Please remember that most DTH performances are "listening room quiet" and require attention and respect to the artists. The evening ballroom shows are adult gatherings with drinks-a-flowin', so please use discretion when making the decision as to whether you should bring young ones along and which parts of the event they should attend.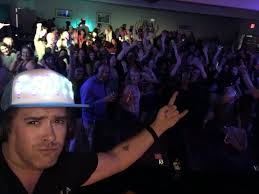 That being said…kids under 12 yrs old are FREE. Under 21/and or Nanny/Babysitters are half price but need to be booked directly by emailing PATMCGEEINFO@GMAIL.COM AFTER you have secured your regular tickets.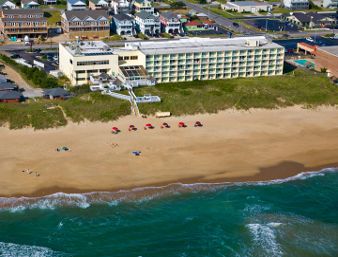 Hotel Reservations:
Ramada Plaza Hotel (252) 441-2151
1701 South Virginia Dare Trail, Kill Devil Hills, NC 27948.
BLOCK CODE: "CGPM19" or "Pat McGee Down The Hatch 2019" RATE
PLEASE BE AWARE, THAT WEEKEND (FRIDAY & SATURDAY) RATES ARE HIGHER THAN WEDNESDAY AND THURSDAY, ALTHOUGH OUR RATE IS STILL LESS THAN THE NORMAL RATE. THIS IS CUSTOMARY FOR ALL HOTELS, AND HAS BEEN THE CASE WITH DTH SINCE IT STARTED.
We highly recommend that you stay at the Ramada Plaza as all of the events happen there. House rentals in the OBX are also sweet, but you end up missing out on the action. Check in Wednesday, May 29 and Check out Sunday, June 2.
---When Ramada sells out, we usually have guests and artists flow over to Comfort Inn (same parking lot, same beach, just right next door). A great DTH option for lodging if you miss out on Ramada availability.
Comfort Inn:
1601 S. Virginia Dare Trail,
Kill Devil Hills
,
NC
,
27948
,
US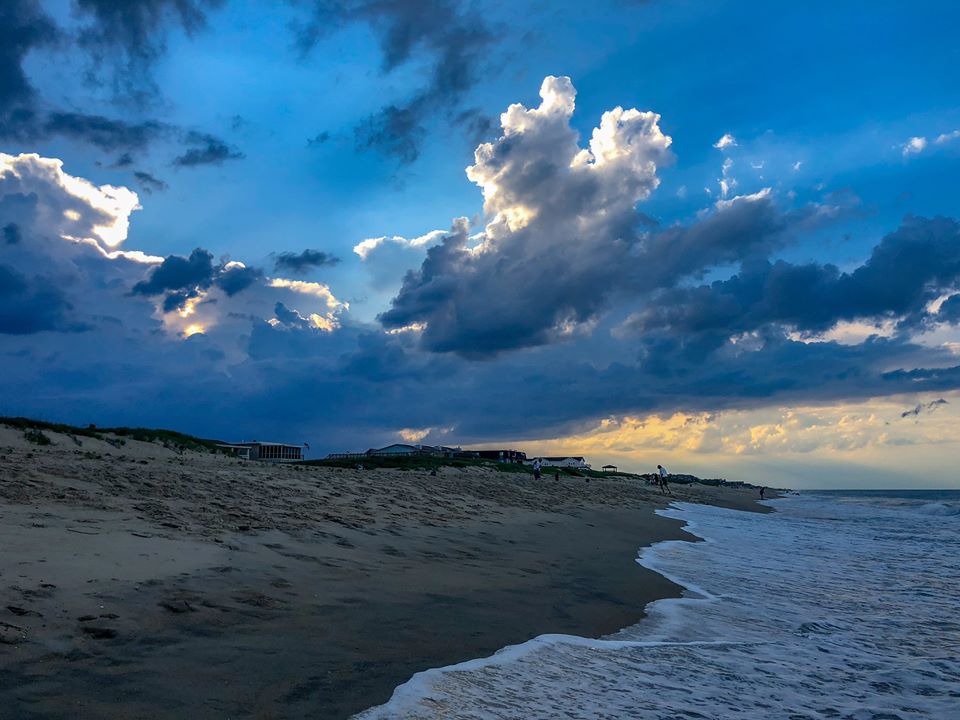 The photos & blog from 2018: (https://www.facebook.com/notes/pat-mcgee-band/pat-mcgees-down-the-hatch-2018/10156685043892518/ and 2017: (http://patmcgee.net/down-the-hatch-2017/) tell the story pretty darn well, but if you need more detail or have any questions, just simply email us: patmcgeeinfo@gmail.com.
Down The Hatch!
-Pat
THE ARTISTS: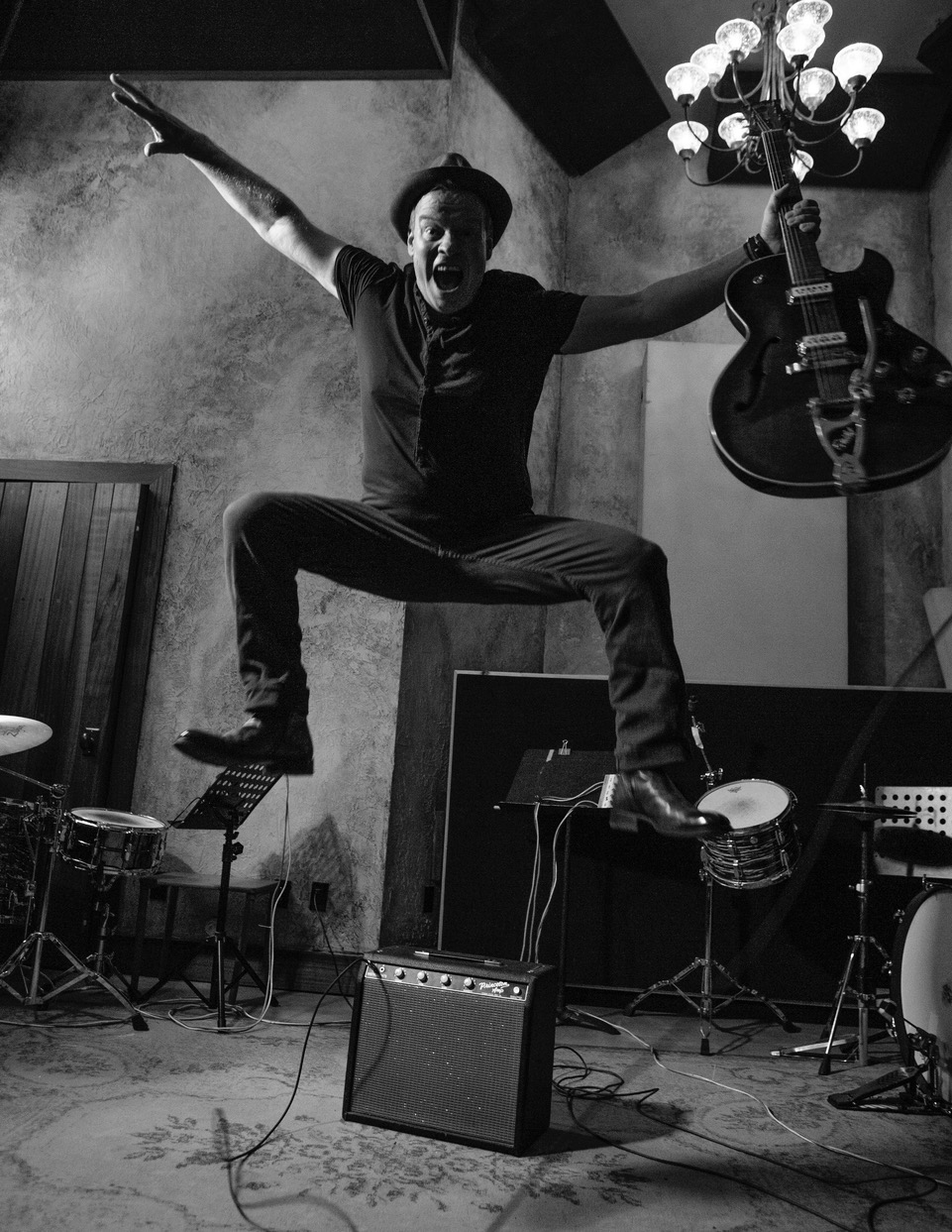 Shawn Mullins: I've never been more in awe of someone's delivery of incredibly well-crafted songs than I am when I hear Shawn perform. With hits like "Beautiful Wreck", "Shimmer", "Lullaby" & more, he's sure to light up DTH. I bought Shawn's live CD in 1994 and have been hooked ever since. Chardy and I were on tour with Shawn when we lost our drummer Chris in 2006, and his kindness & compassion will never be forgotten.

Stephen Kellogg: SK and I are longtime buds. He opened for me one night in Northampton, MA way back when. We have been making music together ever since. His new album is his best yet & by the time DTH rolls around, you'll have that sucker on regular rotation. Stephen always delivers the goods, tirelessly giving his heart and soul to each live show. SK did the very first DTH, back when it was just he and I playing 'til the sun came up. Plus, he just gave me a bunch of tile for my home improvement job and our families play nice together... so, ya know, he's in. Forever.

Keaton Simons: Keaton, I've often said, is my musical soul brother and it's true. He can literally do it all: melt ya with his perfectly crafted mellow tunes & then rock your face off with his downright nasty guitar work. A year when we get to play many shows together is always a bonus. Keaton's new EP is as solid as it gets. 1,2,3 GO! This year Keaton's got his slammin' band in tow, so don't miss his rock set. Oh, and, he has the coolest tattoos of any artist at DTH. Find Keaton on the beach 'til the sun comes up b/c playing music is far more important to him than a decent night of sleep. A more genuine person I have not found.

Reeve Coobs: Reeve, that vocal tone, good LAWD. And she just exudes kindness, she is a seasoned DTH artist and I know she's excited to come back and play some new music for us. Reeve may be the only real-deal North Carolina born-and-raised artist on the bill this year. So, Reeve, no pressure or anything but your state (with its motto "to be rather than to seem") needs you to carry the musical torch, which we all already know you will do proudly. And Reeve, you absolutley "BE". There is no "seeming" in Reeve Coobs, she is wonderful. Plus, Reeve has a very cute dog named Mr. Gus Gus.

Dan Mills: I met Dan when I went to see Stephen Kellogg show locally in Providence, RI (Dan's home state). Mr. Mills was opening the show and served up some of the most tasteful tunes I've heard in a long time. His unique approach to singing and playin that guitar is reminiscent of old time performers yet sounds completely relevant and current. Dan's love of classic musicianship is also apparent in his approach to his authentic songwriting. Everytime I have him play with us, audiences adore him. I'm so stoked he's coming to DTH to share his talents. You'll be thanking me. Plus: he digs Grateful Dead and he's wicked proud to be a new dad. Two quality attributes in any human.

Jake Armerding: Jake & I met when I was performing with my longtime buds, Eddie From Ohio, and he not only opened the show but rocked fiddle, guitar and vocals during their set. He's a Boston legend, even though he's really from Wisconsin. ;) I've been trying to bring him to DTH for years and I'm so glad we were able to make it work for 2019! You'll hear Jake do his thing solo as well as joining PMB on fiddle for our sets. I can't wait for the solo in "No Wrong Way to Make It Right." ;)

Tony Lucca: Tony is the real deal. He's able to take you on a ride with every set, and with his son Liam joining him on drums last year, the joy beaming off that stage was infectious. He's always up to something cool so check out all that is Tony. We crossed paths over a decade ago in San Diego and that was the best idea ever. He has had quite the decorated career but always seems to remain incredibly humble and down to earth. I once mailed him a huge-ass bottle of whiskey as an apology for paying him late on a gig. Tony, much like all the DTH art

Pat McGee...Come find me and if you're not having a spectacularly fun time, I'll try and fix that. Plus I get to play music with all my peeps - this is livin'!

Ernie Halter: Ernie and I go back many years of touring around this country and playing with several of the musicians on this DTH bill…meaning, "Ernie is one of the family". His vocals are flat-out killer and his dedication to his fans is inspiring. I already know DTH is going to embrace Ernie. Plus, he was McAloon's RA in college. So there's that. No writing Patrick up, OK Ernie? This ain't Berkeley. ;)

Brian Dunne: Brian, even though 6 DTH's deep, will alway feels like the "new guy"; and maybe it's because he's still in his 20's, but really it's just that his songs, that he keeps cranking out, are storytelling at its best and sound current yet perfectly vintage. Doesn't matter if he's singing about "riding in a taxi" or rippin on someone for "sittin high in that easy chair", you can always feel his music. Get to know Brian Dunne if you haven't already, you won't be able to get those songs out of your head. Brian also went to Berkeley, although I doubt Ernie was also his R.A., unless Ernie was a 10-year plan guy, or possibly Brian was the Doogie Howser of music?

Chris Trapper: Chris is masterful songwriter, performer and one hell of a sharp dresser. The dude has been doing nonstop laps of the country for what seems like 25 years. His band The Push Stars and my PMB go way back to the carefree '90's. His sets are not to be missed. Plus, he films videos of himself all over the place, awkwardly falling down in public spaces. It's comedy gold. And he, much like me, enjoys a glass of red wine on occasion ;)

Patrick McAloon: I mean, c'mon…is there a better human than McAloon? That voice, that amazing voice, combined with the beard of harmony, the non-stop positivity, the "I can play anything, with anyone, at anytime, mentality"? It's all just pure McAloon to the core. Not only is he a bad mamma jamma on his own, I get to reap the benefits of him gracing my songs with his masterful musicianship. Plus, if his daughter Ruby is in tow, you're in for a real musical treat when they duet. Since Patrick spends half his life with me on the road, there are simply too many stories to tap into so I'll just leave it at...he's frickin amazing at life.

Angie Aparo: Angie is the one guy that NO other artist wants to follow. His vocal delivery floored me and my bandmates back in '96 when he was out opening for us. And when he broke into the songwriting royalty world with Faith Hill recording his song "Cry", we were all so damn proud just to know him. We've been trying to reconnect for years, so DTH is the perfect place to rekindle that relationship. Angie one time convinced us that he had a wooden leg. That turned out not to be true.

Aslyn: I have The Rock Boat community to thank for introducing me to the mighty talent that is Aslyn. Her voice commands attention from anyone in earshot. I'll never forget performing with her and Zac Brown on TRB & Zac looking over at me with that, yup, "she's a bad ass ain't she" look. I'm so thrilled she's back doing her thing again after touring the world with various big-time artists. I'm excited to have her join DTH. Y'all gonna love her.

Michael Lille: Having Michael is quite meaningful to me. It was he and Kyle Davis who I saw perform at The Birchmere in Alexandria, VA back in the early '90's. That show changed everything for me. Dudes sit on stage and tell stories and sing songs that destroy you, make you laugh, cry and sing along - that's a thing. It was something that I had never witnessed and it opened my eyes to a whole new world of how to write original music and perform it. Michael's been playing all over the world with countless artists in addition to his own material and I know will slide into DTH like a perfect fit. Plus, I want him and Jonathan to do some old-school country together. Those two voices could literally make a grown man cry. I'm honored to have Michael in the lineup; plus, he rides a Harley, so bam, instant cool factor. Maybe he'll ride it onto the stage, Judas Priest style.

Kyle Davis: As I mentioned, Kyle and Michael were the ones that showed me the light. Kyle, I had been borderline stalking in Richmond, VA while I was a college student at Longwood. He performed at my school and I was hooked, I would travel to see him do his thing and couldn't understand why anyone in the bar wasn't paying as close attention as I was. Insanely good songwriting and the vocals and guitar were incredible. He's only gotten better over the years. Kyle, thanks for always being so supportive of my music as well. And I'm sorry for suggesting one time that I needed to be paid for opening for you (after I got a $200 speeding ticket on the way to the show) - what a "green" dumbass I once was.

Amy Gerhartz: Amy came to last year's DTH and flat-out owned it. She, as you know, has an unreal voice and her new album, just now being released, is poised to take her to the next level of success. We're lucky to have Amy while we still can! Plus, last year's Madonna cover on '80's night was epic.

Jonathan Bryan Williams: JBW has that thing that you just can't practice or work at - it's called raw talent. He sings and people listen. His ability to really put himself out there musically and be true to who he is is flat-out fun to witness. His latest material, that he hasn't even recorded yet, is his best stuff and if those songs or JBW himself isn't a massive county star in 5 years, then something is seriously wrong with the world as we know it. Plus, as a bonus, he's a founding member of Pat McGee Band and has graced our albums with his killer vocals and piano work for well over 20 years. One time he played DTH in a pink speedo...he still regrets that decision.

Andy Davis: A DTH alumni, Andy has that vocal tone that is as pristine and smooth as it gets. Yet, as I recall, he sang the crap out of an ACDC tune a few DTH's back and absolutely crushed it. We welcome his return with open arms and ears. Andy has been busying traveling all over the world sharing his mad skills on piano, guitar and vocals with all kinds of different artists while also doin' his own thing in Nashville. I know he's going to bring so much to the DTH table.

Headphone Disco: you're welcome. Artist's live out their dreams as wedding DJ's for your entertainment. "best time ever" ...said everyone ever.