Sales Have Ended
Ticket sales have ended
Thank you for your order. All sales are final however, you may log in at any time to upgrade your tickets. Please reach out to us if you have any special needs, requests or questions.
Sales Have Ended
Ticket sales have ended
Thank you for your order. All sales are final however, you may log in at any time to upgrade your tickets. Please reach out to us if you have any special needs, requests or questions.
About this Event
TICKETS ON SALE NOW!
Ticket prices start at $49 for general admission lawn or standing room and up to $325 for VIP seating. The VIP experience will include a private guest entrance with reserved parking, premium reserved VIP seat, no cost buffet, an exclusive no host bar with select pours, lounge seating and shade and executive restrooms. Tickets can be purchased here on eventbrite.com as well as General admission lawn tickets are also available for purchase in person at The Gift Basket at Black Oak Casino Resort or at the venue box office during a performance.
A confirmation email from Eventbrite on behalf of Black Oak Casino Resort will be sent on completion of checkout. For additional help, click here to access the Eventbrite help center.
This event is an all-ages show. However, children age three or older will require a ticket. Tickets of all types are available for persons with disabilities. Please reach out for any special needs or request for assistance. You may email the box office directly at tickets@luckyshoeproductions.com.
This event is rain or shine. Please check your tickets; all sales are final. Seat upgrades are subject to availability. Schedule and/or performance order may change, please check website prior to show.
Beverages including beer and wine as well as casual food options will be available at the Westside Pavilion to purchase with cash. ATM's are located within the venue. Please, no outside food or drinks.
Chairs with seat-backs no higher than 32" from the ground (strictly enforced) and blankets are welcome in the General Admission lawn area. However, please keep them out of aisle ways. The venue event staff will reserve the right to evaluate what is a nuisance.
All purchasers and attendees agree to comply with the rules as posted at venue entrances.
Parking is free of charge at the Westside Pavilion or at the Black Oak Casino Resort with free shuttle service. All parking is based on availability. Pelase arrive early or ride-share to reduce the impact on all guest.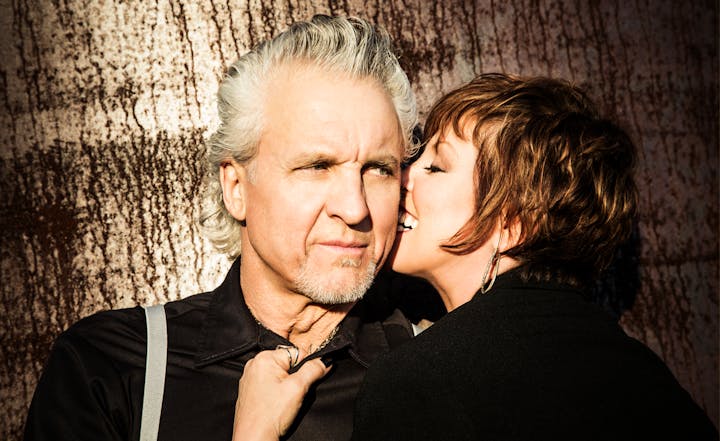 PAT BENATAR & NEIL GIRALDO
Pat Benatar and Neil Giraldo have been making music together for four decades.
Pat and Neil met each other in 1979 for the first time in a small rehearsal room at SIR Studios in New York City. The rest as they say "is history."
Pat Benatar's staggering vocals and take-no-prisoners attitude, along with Neil Giraldo's trailblazing artistry as a guitarist, producer, and songwriter forged the undeniable chemistry and unique sound that created some of rocks most memorable hits including; "We Belong," "Invincible," "Love Is A Battlefield," "Promises In The Dark," "We Live For Love." Together they have created two multi-platinum, five platinum and three gold albums, as well as nineteen Top 40 hits. They have sold over thirty million records worldwide and have won an unprecedented four consecutive Grammy awards.
In 1982, Benatar and Giraldo were married and have two grown daughters. In 2018, they joyfully became grandparents for the first time.
Their musical career has endured for forty years and this summer for their 40th Anniversary, the duo will embark on a multi-city tour, undoubtedly thrilling their fans everywhere.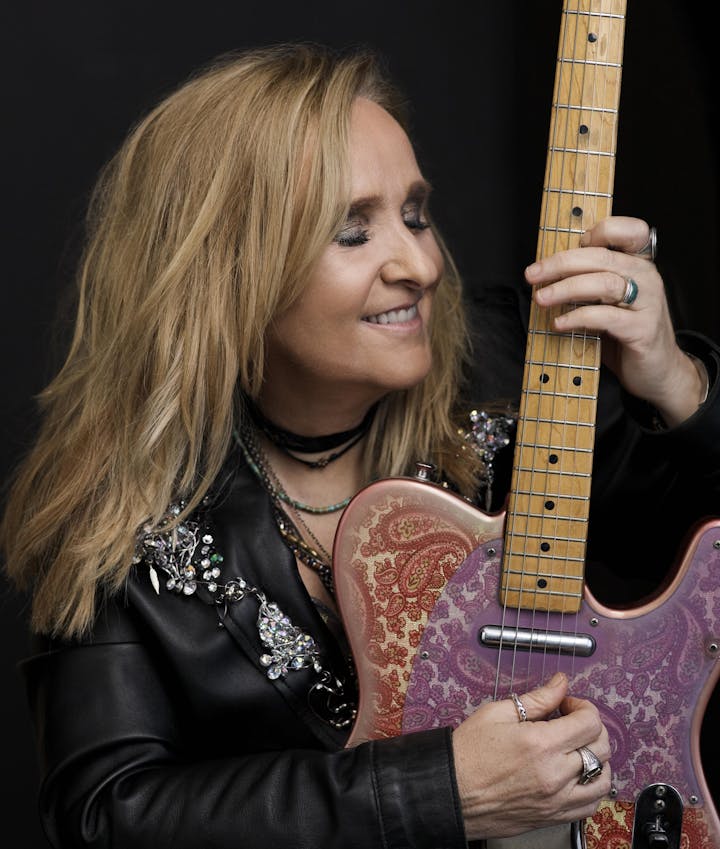 MELISSA ETHERIDGE
Melissa Etheridge stormed onto the American rock scene in 1988 with the release of her critically acclaimed self-titled debut album, which led to an appearance on the 1989 Grammy Awards show. For several years, her popularity grew around such memorable originals as "Bring Me Some Water," "No Souvenirs" and "Ain't It Heavy," for which she won a Grammy® in 1992. Etheridge hit her commercial and artistic stride with her fourth album, Yes I Am (1993). The collection featured the massive hits, "I'm the Only One" and "Come to My Window," a searing song of longing that brought Etheridge her second Grammy® Award for Best Female Rock Performance. In 1995, Etheridge issued her highest charting album, Your Little Secret, which was distinguished by the hit single, "I Want to Come Over." Her astounding success that year led to Etheridge receiving the Songwriter of the Year honor at the ASCAP Pop Awards in 1996.
Known for her confessional lyrics and raspy, smoky vocals, Etheridge has remained one of America's favorite female singer-songwriters for more than two decades. In February 2007, Melissa Etheridge celebrated a career milestone with a victory in the "Best Song" category at the Academy® Awards for "I Need to Wake Up," written for the Al Gore documentary on global warming, An Inconvenient Truth. As a performer and songwriter, Etheridge has shown herself to be an artist who has never allowed "inconvenient truths" to keep her down. Earlier in her recording career, Etheridge acknowledged her sexual orientation when it was considered less than prudent to do so. In October 2004, Etheridge was diagnosed with breast cancer, a health battle that, with her typical tenacity, she won. Despite losing her hair from chemotherapy, Etheridge appeared on the 2005 Grammy® telecast to sing "Piece of My Heart" in tribute to Janis Joplin. By doing so she gave hope to many women afflicted with the disease.
On October 7, 2016 Melissa Etheridge released Memphis Rock & Soul, her first album since 2014's critically lauded This Is M.E. Recorded at Royal Studios in Memphis, the album has received stellar reviews from the likes of Entertainment Weekly, Parade, Rolling Stone, American Songwriter and more. Guitar World raved "the album is a triumphant application of Etheridge's signature rasp and substantial guitar chops to this classic genre," while Edge Media Network declared Melissa "is a singer who can fire it up like Janis Joplin, touch the heart like Elvis Presley and steam up the windows like her musical hero, Otis Redding." The 12- track album features original material as well as interpretations of classic songs from the legendary Stax catalog, celebrating its artists and legacy and spotlighting the vital role Stax Records played in the Civil Rights Movement. Engineered by Lawrence "Boo" Mitchell, son of famed music producer Willie Mitchell, the album and tour includes a number of top Memphis musicians, including the Hodges Brothers.