Pasture Walk at Maplemont Farm with Amber Reed
Have you acquired degraded pastures, tilled land and/or aging infrastructure? Are you looking for ideas about renovating farm systems?
About this event
Join the Center for Sustainable Agriculture and Vermont Grass Farmers Association for a pasture and barnyard walk with Amber Reed at her farm in Barnet, VT. We will explore Amber's innovative approaches to:
Watering Systems
Animal Handling Systems
Retrofitted Pack Barn
Field Conversion - Tilled Land, Old Hay Field, Overgrazed/Under managed Pasture
Predator Prevention
Amber is a Pasture Technical Assistance Provider at UVM Extension Center for Sustainable Agriculture. She has spent the last 15 years managing and working for diversified pastured livestock, dairy, and cheesemaking operations in New England and Colorado. Amber and her husband Chris own Maplemont Farm in Barnet and have a flock of 75 sheep and a guard donkey.
If you are looking for fresh ideas to solve some common New England grazing farm issues, come walk the pastures at Maplemont and be a part of the lively discussion.
To request a disability- related accommodation to participate in the program please contact Cheryl Herrick, clherric@uvm.edu or 802-656-5459, so we may assist you.
Registration is appreciated, it will help us gauge the crowd size.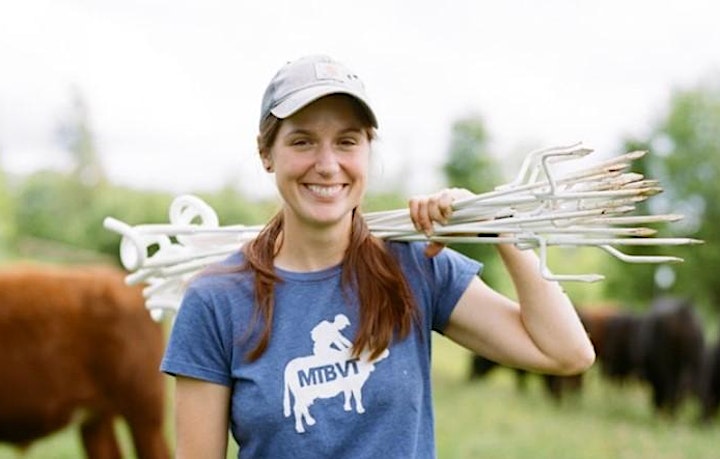 Organizer of Pasture Walk at Maplemont Farm with Amber Reed