Pastors Summit: Current Threats to Religious Liberty in America

Thursday, October 17, 2019 from 8:30 AM to 3:30 PM (EDT)
Event Details
¡Es tiempo de unirnos y estar equipados para guiar nuestras iglesias hacia una visión bíblica del mundo! Biblical World View Church Training
Acerca de este evento
Involucre la cultura y beneficie a su iglesia y comunidad con el conocimiento que obtendrá en esta Cumbre de Pastores del Consejo de Vigilantes de Virginia. Nuestra lista de expertos nacionales le ayudará a entender las amenazas actuales a la libertad religiosa en Estados Unidos y lo que puede hacer al respecto. También abordaremos cuestiones culturales, políticas y sociales clave que afectan a nuestra nación. Este evento de un día te desafiará y te capacitará para liderar para llevar un cambio piadoso a tu comunidad y familia de la iglesia. Acompáñenos en un momento de aprendizaje sobre cuestiones críticas que afectan a la iglesia hoy en día, comunión con personas de ideas afines y un momento de crecimiento personal. ¡Esta es tu llamada a la acción!
About this Event
Engage the culture and benefit your church and community with the knowledge you will gain at this Virginia Watchmen Council Pastors Summit. Our roster of national experts will help you to understand current threats to religious liberty in America and what you can do about it. We will also address key cultural, political and societal issues affecting our nation. This one day event will challenge and empower you to lead in bringing godly change to your community and church family. Join us for a time of learning on critical issues affecting the church today, fellowship with like-minded people, and a time of personal growth. This is your call to action!
Summit Agenda
08:30 AM   Welcome Reception, Invocation, Pastor Dan Duis, Shepherd Gate Church
08:45 AM   Introductory Remarks, Rev. Bill Cook, Virginia Watchmen Council Northern Virginia Chairman, Founder, the Black Robe Regiment of Virginia
09:00 AM   Civilization Jihad: What it is and What you can do About it," Chris Gaubatz, National Security Consultant, Political Consultant, Law Enforcement Trainer on the Strategy and Tactics of the Muslim Brotherhood in America

09:45 AM   Maj. (ret) Stephen Coughlin, Decorated Intelligence Officer, Joint Chiefs, Founder of Unconstrained Analytics, Leading expert on the Hegelian Dialectic the ideology, methodology, and goals of the US Muslim Brotherhood, and the Marxist/Muslim Brotherhood conspiracy to take down America

11:15 AM   TBD

11:45 AM   Catered Luncheon (Free!)

12:30 PM   Trevor Loudon, National Security Advisor, Filmmaker, and Author, "The Enemies Within: How Communists, Socialists, and Progressives Have Infiltrated Congress and what it Means for the Church"

02:00 PM   Rev. Bill Cook, "Revolutionary Pulpits: The Last Hope of a Dying Republic"
03:00 PM   The Virginia Watchment Council Pledge

03:30 PM   Closing Prayer & Adjourn

Speaker Bios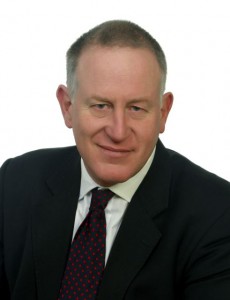 Trevor Loudon is an author, filmmaker and public speaker from Christchurch, New Zealand. For more than 30 years, he has researched radical left, Marxist and terrorist movements and their covert influence on mainstream politics.

Trevor's thesis is that what is commonly regarded as mainstream political policy is in fact driven and guided by hidden subversive elements. The Democratic party's consistent defunding of the US military, Obamacare, the Iran Nuclear Deal, normalization of relations with Cuba, Islamic refugee re-settlement, $15 minimum wage, fracking bans, pipeline shutdowns and the push for illegal alien amnesty are all consistent with both extreme-left and Islamist agendas. Trevor is certain that these forces must be exposed and defeated as America's continued role in the world as a bastion of freedom is pivotal for the future of western civilization. Trevor Loudoun has addressed more than 400 conservative, tea party, religious and Republican groups in more than 37 states. His accomplishments include:

* His newest film project working with Director Judd Saul: "Enemies Within: The Church."
* The hard-hitting political documentary, the Enemies Within, released in 2016

Loudon's research has given him unique insight into the extensive insurgency and control of policy that often miniscule Communist parties have achieved in many Western countries, including the primary enemy they target, the United States of America. Loudon's research shows that this insurgency isn't just an historical problem, but is a very grave and looming threat that will not only impact America's national security but indeed her; very survival.
Trevor proudly serves as a fellow at both the American Freedom Alliance and the Inter-American Institute for Philosophy, Government, and Social Thought.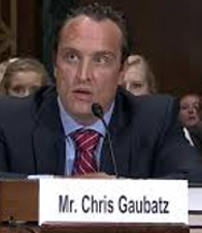 Chris Gaubatz is a national security consultant, speaker, and conservative political activist. Gaubatz trains law enforcement on the severity and dangers of the jihadi network in the U.S., detailing the strategies and modus operandi of the jihadis while providing specific investigative guidance by showing them how to locate and prosecute terrorists, and working with citizens, legislators, and leaders at the state and local level to create strategies to expose and dismantle these networks.  Gaubatz has testified before the United States Senate on issues relating to the consequences of agency efforts to de-emphasize radical Islam in combating terrorism. Transcripts from his Congressional testimony can be found at: https://www.judiciary.senate.gov/download/06-28-16-gaubatz-testimony

As the lead undercover researcher in one of the most successful post-9/11 undercover operations in the United States, Gaubatz posed as a Muslim convert and gained access to Muslim Brotherhood and Hamas-backed organization leadership meetings. While undercover, he preserved more than 12,000 pages of evidence and 300 hours of covert audio/video recordings from the Council on American-Islamic Relations (CAIR) headquarters, revealing clear patterns of fraud, sedition, and terrorism. This undercover operation is the feature of Muslim Mafia, a book authored by investigative journalist Paul Sperry and Dave Gaubatz, Chris' father, a career federal counter-intelligence agent and first civilian US federal agent to enter Iraq in 2003.

Gaubatz has been featured on numerous global media networks, national television shows and radio programs, including The Sean Hannity Show, Tipping Point with Liz Wheeler, The Savage Nation, Breitbart News Daily and Louder with Crowder.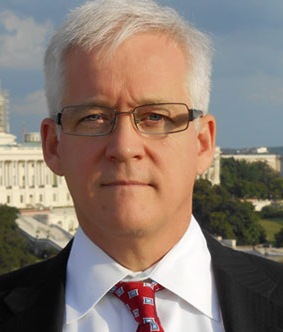 Stephen C. Coughlin, Esq., is an attorney, decorated intelligence officer and noted specialist on Islamic law, ideology and associated issues as they relate to terrorism and subversion.

Mr. Coughlin integrates experience in international law, intelligence, strategic communications and high-level project management in both the national defense and private sector to develop unique perspectives, assessments and training packages relating to the intersection of national security and Islamic law. He emphasizes evidentiary-based analysis.

In September 2001, Steve was mobilized from his private sector career and assigned to the Directorate for Intelligence, Joint Chiefs of Staff, Targeting (JCS-J2T). Over time, his responsibilities evolved into intelligence support to information operations and strategic communications from a targeting perspective. Other assignments included the Pentagon's National Military Command Center, the National Military Joint Intelligence Center, and the National Security Council's Interagency Perception Management Threat Panel before demobilizing in 2004. In 2006, Coughlin was sought out "by name" and requested to support the Joint Staff J2 in counterterror threat analysis as a lead consultant. In 2007, Coughlin was awarded a Master of Science of Strategic Intelligence from the Joint Military Intelligence College / Defense Intelligence Agency on the threat analysis aspects of Islamic law and related doctrines.

As a Major in the United States Army (res.), Coughlin was later assigned to USCENTCOM where he served in both an intelligence and strategic communications / information operations role. He has since retired from the Reserves. Until recently, Coughlin also supported Irregular Warfare Support activities.
Recognized as the Pentagon's leading expert on Islamic law as it relates to national security, Coughlin was in demand as a lecturer at leading senior service staff institutions, including the National Defense University, the Army and Navy War Colleges, Marine Corps HQ-Quantico, the Joint Forces Staff College, and others, as well as at the FBI (the Counterterror and the Behavioral Analysis Units for example) and associated agencies and private sector groups.

Coughlin's private sector career focused on international law, competitive intelligence and the development and provision of open source, classified and proprietary commercial data and information products and programs at leading information publishing houses.
Stephen Coughlin is a Senior Fellow at the Center for Security Policy and a Lincoln Fellow at the Claremont Institute. His book Catastrophic Failure: Blindfolding America in the Face of Jihad was released in 2015.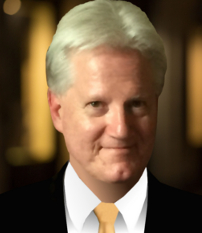 Rev. Bill Cook is Founder and CEO of the America's Black Robe Regiment, a fellowship of patriotic clergy and Christian "Minutemen," actively engaged in restoring the Foundations of Liberty in America, and the Pulpit's legacy as Wellspring of the political ideology that ignited a Revolution to "secure the Blessings of Liberty." Rev. Cook has held a variety of pastoral positions spanning two and a half decades. He served as Assistant Campus Minister and Director of Student Life at Regent University in Virginia Beach for seven years and subsequently as an associate pastor at three different churches over a ten-year period. While his five children were growing up, he obtained work as a Systems Engineer supporting several different federal agencies, including the Intelligence Community, Department of Homeland Security, and the Transportation Security Administration. While at DHS, he supported the Director and Science Adviser at the Science and Technology Directorate's Explosives Division, and the Transportation Security Administration, pursuant to characterizing terrorists' explosives of choice, and evaluating a variety of airport screening systems at the TSA Systems Integration Facility (TSIF). During the summer of 2012, he sensed God calling him to return to full-time ministry focused on recruiting and mobilizing fellow clergy and their churches in the battle to secure the "Blessings of Liberty" to this and future generations of Americans. He founded the Black Robe Regiment of Virginia in July 2012 as part a growing national movement of clergy at the vanguard of efforts to restore America's decidedly Christian heritage, and the Church's vital leadership and influence at every level of government.

---
FAQ
Are there ID or minimum age requirements to enter the event?

No, but there will be no childcare.

How can I contact the organizer with any questions?
rev@blackroberegiment.us, (703) 220-2844

What's the refund policy?

Full refund if cancellation is received at least 24 hours prior to the start of the event.

Is my registration fee or ticket transferrable?

Yes. Contact organizer at least 24 hours in advance.

Is it ok if the name on my ticket or registration doesn't match the person who attends?

If tickets are being purchased for a group, please indicate name(s) of group members who will attend at time tickets are purchased. If tickets have already been purchased, contact organizer.

Save This Event
When & Where

Shepherd Gate Church
4310 Pleasant Valley Road
Chantilly, VA 20151


Thursday, October 17, 2019 from 8:30 AM to 3:30 PM (EDT)
Add to my calendar
Organizer
An association of churches and clergy who work together to "secure the Blessings of Liberty" to ourselves and our Posterity."