Description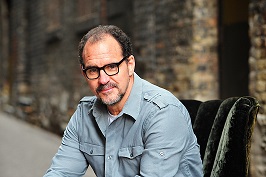 "Is God to Blame?"
When tragedy strikes, Christians often claim that God brought the tragedy about, or at least allowed the tragedy, in order to bring a greater good out of it. But many find this claim impossible to accept in light the unthinkable suffering that multitudes of people - including multitudes of children - have to endure.
In this talk and discussion, I'll propose an alternative way of thinking about this age-old problem.
Greg Boyd is the founder and senior pastor of Woodland Hills Church (Maplewood, MN) and the President of Reknew. Boyd received his Ph.D. from Princeton Theological Seminary and taught for 16 years at Bethel University. Greg is a professor in Fresno Pacific Biblical Seminary's new online Master's degree in Ministry, Leadership, and Transformation. He is an intenationally recognized theologian, preacher, teacher, apologist and author. He has authored or co-authored twenty books, including his best-selling and award-winning Letters From a Skeptic and his most recent book, Benefit of the Doubt. Boyd and his wife Shelley have been married for 36 years and have three children and five grandchildren.