Description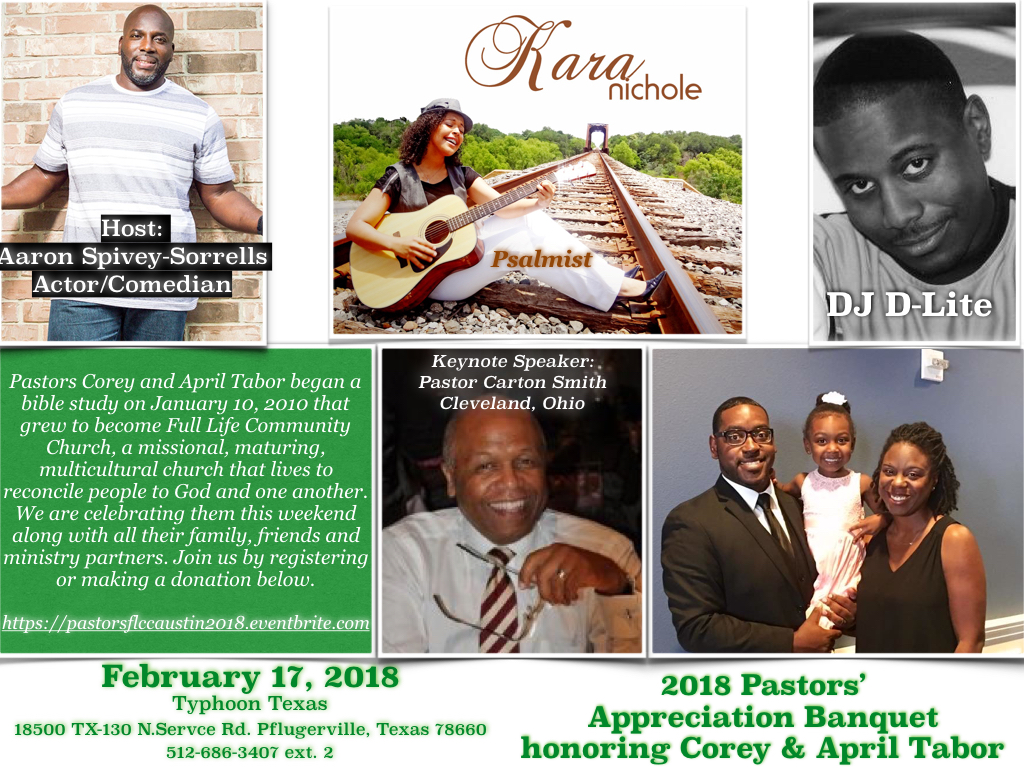 Pastors Corey and April Tabor began a bible study on January 10, 2010 that was the first steps of planting Full Life Community Church. They transitioned from a home, to the Wells Branch Community Library where they officially launched Full Life on September 11, 2011. Since that time they have transitioned to the Salinas Events Center and now to their own leased space in the Dessau Palms Complex. Over 300 people have been partners of Full Life throughout the 8 year journey. This year, we are celebrating them as Pastors for the first time in the history of our church. They have served faithfully in good times and bad and are shepherds after God's own heart. Join us in a weekend of celebration as we honor them and their service to Full Life Community Church and the Central Texas community.
Saturday, February 17, 2018
7:00pm - Pastors' Appreciation Banquet -Typhoon Texas 18500 TX-130 North Service Road Pflugerville, TX 78660
---
Sunday, February 18, 2018
10:10am - Pastors' Appreciation Morning Service
Full Life Community Church 1900 E. Howard Lane Suite A4 Pflugerville, Texas 78660 -
Guest Speaker - Pastor Marcus Jones - Wesley Ministry, Witchita Falls, Texas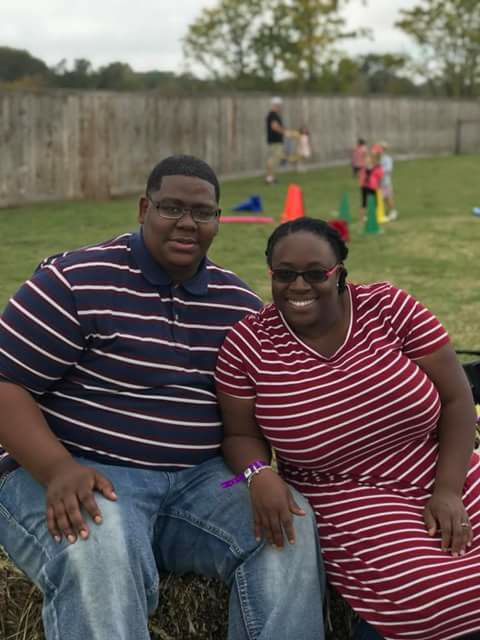 3:30pm - Pastor's Appreciation Afternoon Service
Hosted at Abundant Life Community Baptist Church
1006 Old Austin Hutto Road Pflugerville, Texas 78660
Guest Speaker - Pastor Herman Hicks - Greater Pentecostal C.O.G.I.C.