Description
Please join WMCA AM 570 The Mission for our Pastors Appreciation Breakfast & Ministry Exhibition on May 10th at the Christian Cultural Center in Brooklyn.The annual Pastors Appreciation Event allows WMCA to give back to those who serve the New York and New Jersey area. There will be a time for breakfast & fellowship while guests can visit sponsors in the Ministry Exhibition Area. This will be followed by a program with worship and a key note address given by Dr. Michael Youssef.
Event Information
Tickets
All pastors are given complimentary tickets for themselves and their guests.
Listeners may purchase tickets for $15.00 each.
Timeline*
8:00-10:00AM: Ministry Exhibition & Breakfast
10:00AM-12:00PM: Program
*Subject to Change.
The Venue
Learn more about the The Christian Cultural Center here!
Parking
Parking is available at the Christian Cultural Center.
Prize Giveaways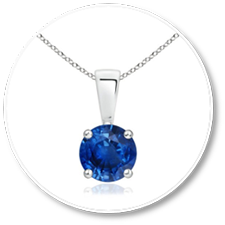 Enter to win great prizes including a Blue Ceylon Sapphire Necklace in 18K white gold retailed at $2000 from Lord's Diamonds!
---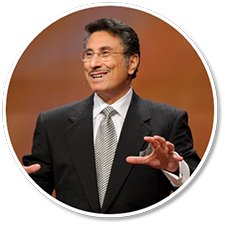 About Dr. Michael Youssef
Michael Youssef, PhD, is the Founder and President of Leading The Way with Dr. Michael Youssef. Dr. Youssef was born in Egypt and lived in Lebanon and Australia before moving to the United States. In 1984, he fulfilled his childhood dream of becoming an American citizen. He holds degrees from Moore College in Sydney, Australia; Fuller Theological Seminary in California; and a PhD in social anthropology from Emory University. In 1987, he founded The Church of The Apostles in Atlanta with fewer than 40 adults and a mission to "Equip the Saints to Seek the Lost." Today, his Biblical teaching messages are broadcast more than 13,000 times every week around the world through Leading The Way.
Dr. Youssef has also authored more than 30 books, including popular titles The Hidden Enemy; The Barbarians Are Here; and The Leadership Style of Jesus. He and his wife reside in Atlanta and have four grown children and ten grandchildren.
---
About Our Title Sponsor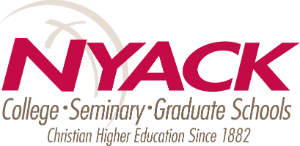 Nyack College was founded in 1882 in New York City by Dr. A. B. Simpson. Student enrollment has reached nearly 3,400 on its New York campuses in Nyack and in Manhattan and at the extension site in San Juan, Puerto Rico. Nyack is a Christian liberal arts college and is ranked by U.S. News and World Report as having one of the most diverse student populations in the nation. Alliance Theological Seminary (ATS) was founded in 1960 and is the official seminary of The Christian and Missionary Alliance.