Description
Please Join WMCA AM 570 The Mission for our Pastors Appreciation Breakfast & Ministry Exhibition on May 18th at the Christian Cultural Center in Brooklyn.The annual Pastors Appreciation Event allows WMCA to give back to those who serve the New York and New Jersey area. There will be a time for breakfast & fellowship while guests can visit sponsors in the Ministry Exhibition Area. This will be followed by a program with a key note address given by Dr. David Jeremiah. Worship will be provided by The New City Kids and the Christian Cultural Center's Worship Team.
The Israel Ministry of Tourism will be giving away a free trip to Israel at the event!
Event Information
Tickets
All pastors are given complimentary tickets for themselves and their guests.
Listeners may purchase tickets for $15.00 each.
Timeline
8:00AM: Ministry Exhibition & Breakfast
10:00AM: Program Begins
11:30AM: Program Concludes
Breakout Sessions
Optional Breakout Sessions will be offered during the Ministry Exhibition & Breakfast.
8:15AM: Hero: Being The Strong Father Your Children Need - Meg Meeker, MD
8:45AM: The True Jesus: Uncovering the Divinity of Christ in the Gospels - David Limbaugh
9:15AM: Seeing the Holy Land - The Israel Ministry of Tourism
The Venue

Learn more about the The Christian Cultural Center here!
Parking
Parking is available in Lot 9 at the Christian Cultural Center.
Check-In
Check-In Stations will be located in Lot 9 of the Christian Cultural Center and at Gate 3.
---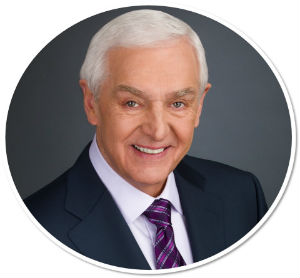 About Dr. David Jeremiah
Dr. David Jeremiah is the senior pastor of Shadow Mountain Community Church in El Cajon, California. Messages preached in the pulpit at Shadow Mountain form the basis of Turning Point, his international radio and television ministries. The outreach of Turning Point Radio and Television programs is now worldwide. Momento Decisivo, the Spanish edition of Turning Point is now heard in every country that has a Spanish speaking population. Thousands of responses to these ministries are received every day from people all over the world. Dr. Jeremiah has authored more than 50 books. Among some of his most recent are: The Coming Economic Armageddon, I Never Thought I'd See the Day, God Loves You: He Always Has—He Always Will, What Are You Afraid of? Facing Down Your Fears With Faith, Agents of the Apocalypse, Agents of Babylon, and People are asking… Is This The End?. In 2013, Dr. Jeremiah published The Jeremiah Study Bible, a comprehensive yet easy-to-understand version that was over 40 years in the making. Dr. Jeremiah is much in demand as a speaker because of his commitment to the truth of the Bible and his special ability to help people understand how to apply biblical principles to everyday living. Dr. and Mrs. Jeremiah are parents of four children and grandparents of twelve.
---
About The Breakout Session Leaders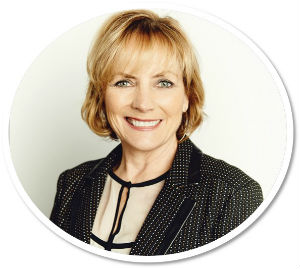 About Meg Meeker, MD
Meg Meeker, M.D. has spent more than thirty years practicing pediatric and adolescent medicine and counseling teens and parents. Dr. Meeker is a fellow of the American Academy of Pediatrics, serves on the Advisory Board of the Medical Institute, and is an associate professor of medicine at Michigan State School of Human Medicine. A popular speaker and bestselling author, she works with the NFL Fatherhood Initiative and spoke at the UN in 2016 on family issues. Dr. Meeker lives and works in northern Michigan, where she shares a medical practice with her husband, Walter. They have four children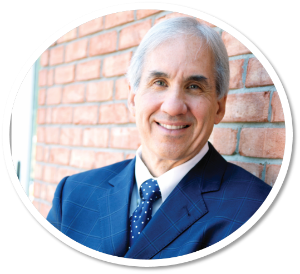 About David Limbaugh
David Limbaugh is a lawyer, nationally syndicated columnist with Creators Syndicate, political commentator, and author of seven New York Times bestsellers including The Emmaus Code, Jesus on Trial, and the #1 bestseller Crimes Against Liberty. He graduated cum laude from the University of Missouri and received his law degree from the University of Missouri Law School. The brother of radio talk show host Rush Limbaugh, he lives in Cape Girardeau, Missouri, with his wife and children.
---

About New City Kids
New City Kids' aim is to create a community of academic, leadership, musical, and spiritual development. To this end, New City Kids employs 150 high school students after school as music teachers and tutors for 300 younger children. For the past 8 years, 100% of New City Kids alumni have graduated high school. Learn more at www.newcitykids.org.
---
About Our Title Sponsors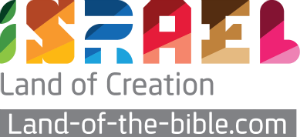 The Israel Ministry of Tourism
Come join the journey taken by people from all corners of the world, a journey to the heart of the scriptures, to where the Word comes alive. Share the experience of being touched by the Spirit of the Holy Land.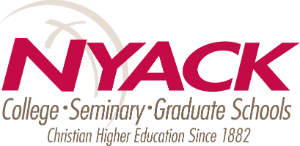 Nyack College was founded in 1882 in New York City by Dr. A. B. Simpson. Student enrollment has reached nearly 3,400 on its New York campuses in Nyack and in Manhattan and at the extension site in San Juan, Puerto Rico. Nyack is a Christian liberal arts college and is ranked by U.S. News and World Report as having one of the most diverse student populations in the nation. Alliance Theological Seminary (ATS) was founded in 1960 and is the official seminary of The Christian and Missionary Alliance.