Description
WE STILL HAVE SPACE AVAILABLE. PLEASE FEEL FREE TO REGISTER AT THE DOOR TOMORROW!
Faith Talk 99.5 FM is proud to present our 2017 Pastors Appreciation Lunch featuring guest speaker Jack Graham. An estimated 250 guests will gather for the station's Annual free outreach, a day of food, fellowship, and inspiration with a very special message, just for Central Arkansas pastors. Our goal, is to encourage and equip ministries through free resources, special prizes and the preaching of the Word.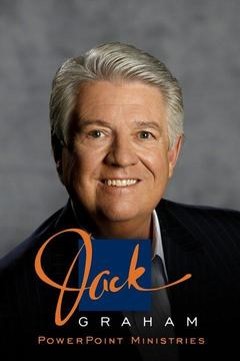 Dr. Jack Graham is the Pastor of Prestonwood Baptist Church in Dallas, Texas, where he has served since 1989. The church now has 41,000 members who respond heartily to his straightforward message and powerful preaching style.
The mission of the church is to glorify God by introducing Jesus Christ as Lord to as many people as possible and to develop them in Christian living; making an eternal difference in this generation.
Dr. Graham also enjoys the honor of leading the PowerPoint Ministries seen and heard on Faith Talk 99.5 fm, across the country and throughout the world! He is also a noted author of numerous books including Man of God, Unseen and Angels.

FAQs
Who can attend?
Any Pastor (Senior, Associate, Youth, Music etc) or Chaplain, who has registered by the deadline. This event is for Pastoral staff only, not lay leaders or other church staff members. Sorry - we have limited space.

Do I need to register for the event in order to attend?
Yes! While there is no charge to attend, we have to know how many are planning on being there. Register early, seating is limited. Walk-ins will only be accepted on a space available basis, if any.

What is the attire for the event?
Business casual attire is suggested. Come as you would normally dress for work.
What are my parking options at the event?
There is plenty of free parking at the center.

Do I need to bring my ticket to the event?
Yes, please, it will speed up check in at the event.
Is my registration transferrable?
Yes. You can either change the registation information here at eventbrite.com (you will need to setup an account with eventbrite if you don't already have one) or just contact us using the "Contact the organizer" link at the bottom of the page, and we can change it for you.

Does the name on my ticket have to be mine?
Yes. We will have multiple door prizes and you can't win if we don't know your name!