Event Information
Location
Waalre & Eindhoven
Netherlands
Description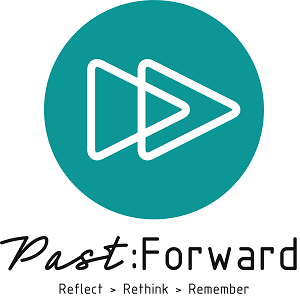 Past:Forward is the international conference about commemoration and remembrance, and will take place in Waalre & Eindhoven, The Netherlands, from 9-11 September 2019.
The conference will bring together young and emerging professionals (18-35 years old) from all over Europe, who will work together with established professionals, in order to facilitate an international, intercultural and intergenerational meeting of minds and hearts.
Reflect, rethink, remember
Past:Forward will mark the start of the celebration of 75 years of freedom in Brabant: in 1944 the south of The Netherlands was liberated from the Nazi-German occupation during the Second World War. Throughout Europe, the lives of people have been changed forever by decisions that were made at the time, which still resonate today.
Since the end of the war, in most European countries, commemorations have been organized year after year at fixed times according to a largely fixed set-up. We take this particular year as a turning point: we weigh the established ways of commemorating and celebrating, but we will also look at possible new approaches so we can build new future forms of commemoration after 2019. Together we will investigate the theme within a broader European context, and hereby we also consider commemorating and remembering in relation to other conflicts and genocides besides the Second War.
Preview of the programme
We are preparing a highly interactive programme, showcasing current projects and research on commemoration and remembrance in Europe and initiatives presenting new approaches.
DAY 1 - Monday 9th of September - WELCOME
15:00 hrs - registration for all participants at Blue Collar Hotel Eindhoven

welcome activity: a great and fun icebreaker activity to get to know all participants and the city of Eindhoven

dinner and surprise programme

21:30 hrs - end of programme Day 1
DAY 2 - Tuesday 10th of September - INSPIRATION
09:00 hrs - welcome at Blue Collar Hotel Eindhoven

kick off day 2

inspiration lunch

pillow talks: a free-thinking exercise that connects participants and speakers working on a positive change in the world. A unique way to enjoy storytelling in a somewhat spontaneous way and unusual settig: a bedroom!

17:00 hrs - end of programme Day 2 / free evening!
DAY 3 - Wednesday 11th of September - CREATION
08:30 hrs - welcome at Blue Collar Hotel & group transfer to Waalre

kick off day 2

lunch

working on end-product

dinner

the provincial Commemoration of Brabant's Fallen in Waalre

group transfer to Eindhoven

22:00 hrs - afterparty at Blue Collar Hotel Eindhoven!
Contact
Do you have any questions regarding our event? Please contact Francisca Priem, Project Officer, franciscapriem@erfgoedbrabant.nl.
Date and Time
Location
Waalre & Eindhoven
Netherlands