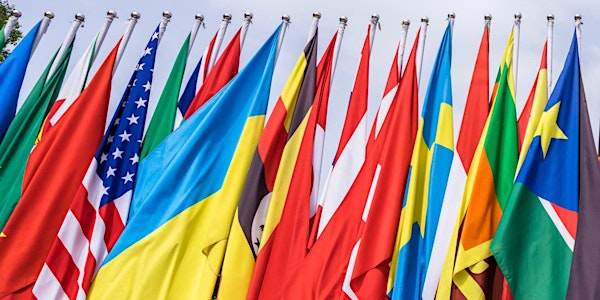 Pastfinders Cultural and Genealogical Community Showcase
Learn what cultural & ethnic groups are in the communities near you. Join clubs & start researching your lineage. Free event at the library
When and where
Location
Cooper Memorial Library 2525 Oakley Seaver Drive Clermont, FL 34711
About this event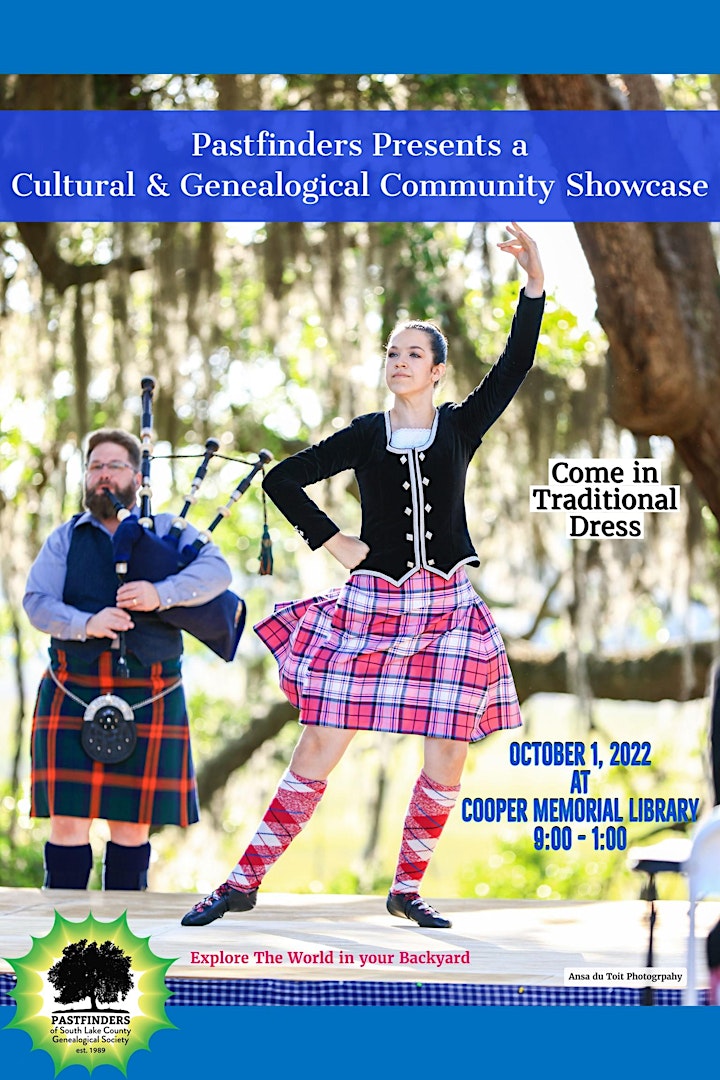 THIS EVENT HAS BEEN RESCHEDULED.
Please join us on December 10th 2022 - Same Time/ Same Place
CLERMONT, FL - October is Family History Month, and in honor of our ethnic backgrounds, our connection to the past and our love for family, "Pastfinders Presents: A Cultural & Genealogical Community Showcase."
Come celebrate the cultures of the world on December 10TH at Cooper Memorial Library, 2525 Oakley Seaver Dr. in Clermont. Lineage, genealogical, historical and cultural societies will be in attendance.
Bring the whole family. Admission is free, and there will be so much to do and see. Come in traditional outfit, or dress in your ancestor's flag colors. Take photos at our Cultural Photo-Booth area. Watch Scottish Highland Dancing, discover the Genealogy Room, and see the documentary film "Finding Samuel Lowe." This film is a Harlem African-Chinese-Jamaican woman looking for her family roots. Her journey takes her from Harlem to Canada, Massachusetts, Jamaica and China. It is a surprising story of one family's discoveries.
The library opens at 9 a.m. Festivities start at 9:15 and end at 1:00pm. Movie seating is limited, so plan on getting there early.
Register for this free event and pick up your complimentary welcome packet and raffle tickets at the door. Registration is not required, but recommended. To learn more about Pastfinders Genealogical Society, please visit our website https://PastfindersSLC.org or find PastfindersofSL on Facebook.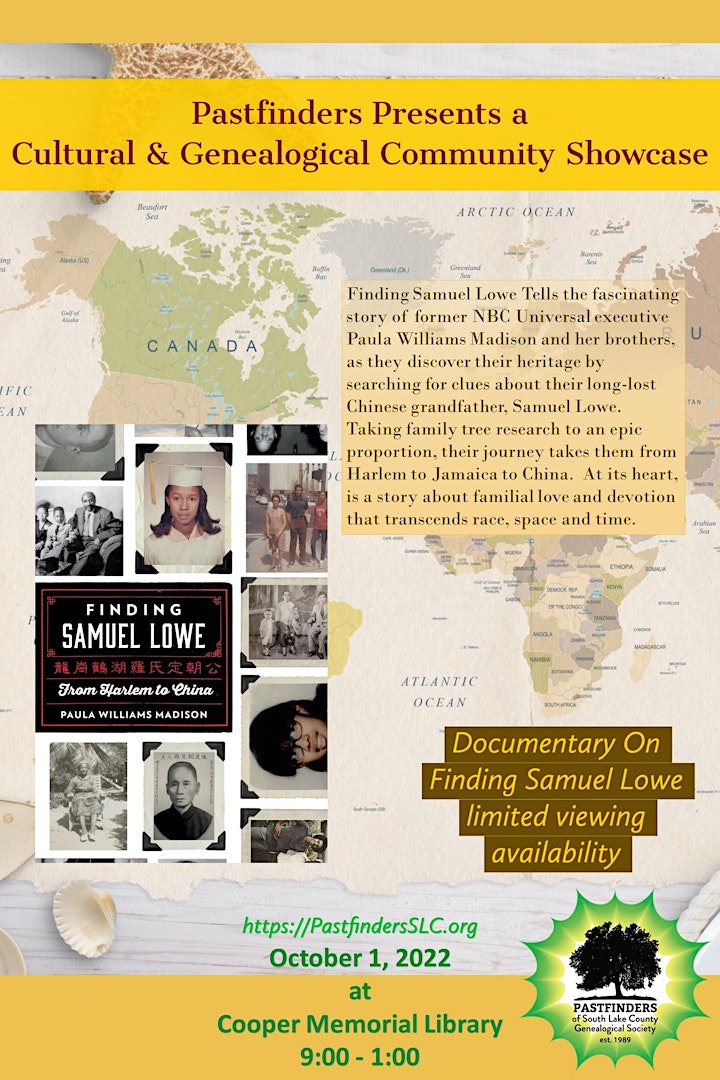 The following ethnic, genealogical and historical groups will be in attendance. Come meet the organizations in your community.
Pastfinders of South Lake County Genealogical Society and Event Host
Center for Dance and the Performing Arts "CDPA Scottish Highland Dancers"
SAR - Sons of the American Revolution
DAR - Daughters of the American Revolution Tomoka Chapter
South Lake Historical Society of Clermont
Oak Tree Cemetery Project, Groveland
The Caribbean American Association
Irish American Club at Kings Ridge
Jewish Friends of Kings Ridge & Congregations Sinai Temple
Cooper Memorial Library Writers Group
Friends of Cooper Memorial Library