Description
A delightful evening of dining, singing, and camaraderie - just the way opera is in the old world.
Experience the best of the Florentine Opera, in the heart of Milwaukee's Riverwest neighborhood. We'll begin with cocktails in the Wayne and Kristine Lueders Opera Center, proceeding to the piazza between the Florentine Opera campus and La Lune Collection factory to savor a rustic Italian dinner, prepared exclusively for us by chef Joe Bartolotta. The Florentine's exceptional artists will serenade us, and then you can "join the chorus" in a rousing sing-along.
There's no auction to distract from your enjoyment. RSVP today, and if you can do more, your sponsorship will preserve Pasta & Puccini as a simple and elegant experience.
Look at how much fun we had at last year's Pasta & Puccini!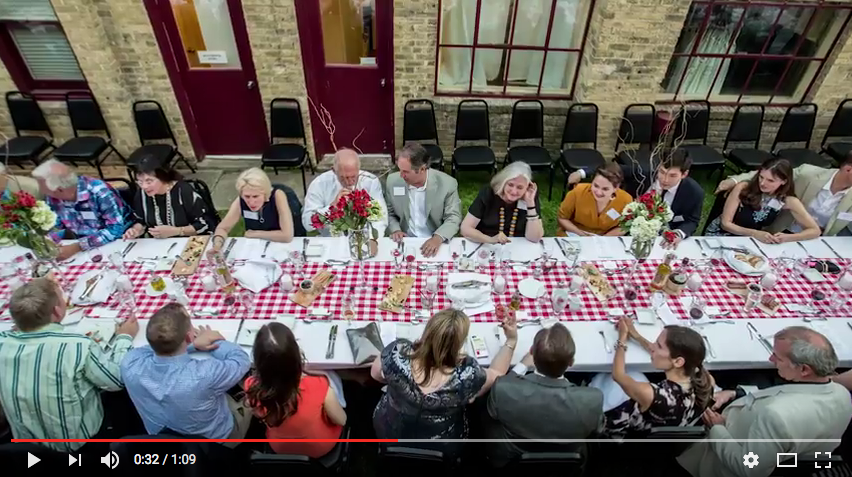 Benefits
All sponsors are recognized on the Florentine Opera's website, on signage and promotional materials for the event, and through stage announcements that evening. All Amici and sponsors will receive VIP seating for the after-dinner performance. Title sponsors also receive eight seats at the event.
We look forward to seeing you at Pasta & Puccini
Please RSVP Today!
This event fills up quickly!
For personalized service:
Contact Kelly Schlicht, kschlicht@florentineopera.org / (414) 291-5700, x212
Join our growing list of sponsors: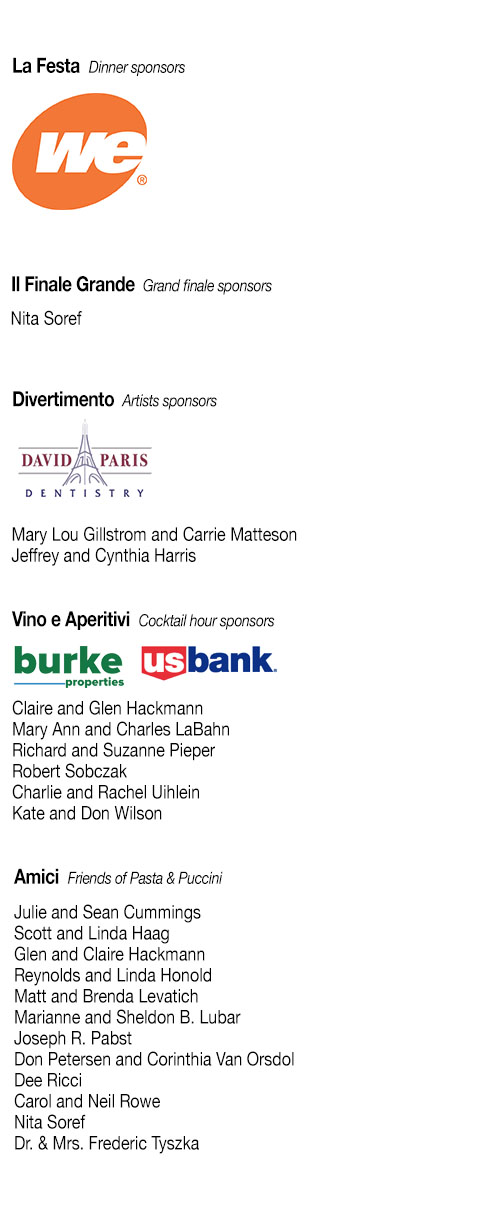 Proceeds benefit the Florentine's community engagement programs, making opera accessible to nearly 50,000 people.