Pasta & Politics with Sarah and Beth from Pantsuit Politics
Description
Gear up for the Courage to Run 5k with a pasta dinner and political discussion centering around how to talk politics without losing friends, including a review of concepts in I Think You're Wrong, But I'm Listening: A Guide to Grace Filled Political Conversation by Sarah Stewart Holland and Beth A. Silvers of Pantsuit Politics.
Sarah and Beth will be on hand to guide our discussion and sign copies of their new book. Single tickets available for $25 ($40 includes copy of their book) OR sponsor a whole table for $400 which includes 8 tickets (1 table), 8 copies of the book, recognition as a Gold Sponsor and VIP meet and greet!
For information on the Courage to Run 5k, visit: CouragetoRun.org
About Sarah & Beth: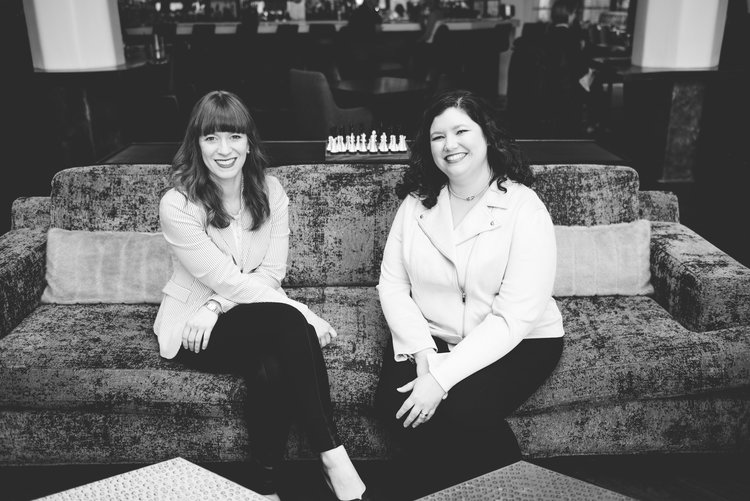 Sarah Stewart Holland(from the left) has always loved politics, although her political opinions have changed drastically over the years. She worked in politics and on Capitol Hill before moving back to her hometown of Paducah, KY, where she recently served on the Paducah City Commission. She is happily married and the mother of three sons. Sarah likes her bourbon on ice, her romantic dramas with a British accent and her iPhone fully charged.
Beth Silvers (from the right) owns and operates Checking In with Beth Silvers, a life and business coaching practice. Drawing on her eleven years of experience with a large midwestern law firm as an attorney and human resources executive, Beth helps individuals clarify and realize their goals. She has been recognized as one of Ohio's Most Powerful and Influential Women by the Ohio Diversity Council, a Human Resources GameChanger by Workforce Magazine, and one of Cincinnati's Forty Under 40 business leaders. A graduate of Leadership Northern Kentucky, Beth lives in Union with her husband, two daughters, and miniature schnauzer. She loves people, politics, poetry, and watermelon.
Learn more about Pantsuit Politics: pantsuitpoliticsshow.com/
About the Book:

Two friends on opposite sides of the aisle provide a practical guide to grace-filled political conversation while challenging readers to put relationship before policy and understanding before argument.
More than ever, politics seems driven by conflict and anger. People sitting together in pews every Sunday have started to feel like strangers, loved ones at the dinner table like enemies. Sarah Stewart Holland and Beth Silvers say there is a better way.
As working moms on opposite ends of the political spectrum and hosts of a fast-growing politics podcast, Holland and Silvers have learned how to practice engaging conversation while disagreeing. In I Think You're Wrong (But I'm Listening), they share principles on how to give grace and be vulnerable when discussing issues that affect families, churches, the country, and the world. They provide practical tools to move past frustration and into productive dialogue, emphasizing that faith should inform the way people engage more than it does the outcome of that engagement. This urgently needed new book reveals how to talk about politics in a way that inspires rather than angers and that pays spiritual dividends far past election day.
Learn more and read Chapter 1 at: https://www.thomasnelson.com/p/i-think-youre-wrong-but-im-listening/