Description
PAST / FUTURES POP UP DINNER #2
A taste of edible insects
Join us for an evening of Mexican pre-Columbian (ancestral) flavors touched by hints of the future. Monica Martinez, artist and founder of Don Bugito and Illya Haro, art and experience curator invite you to join us for a 5-course edible insect dinner designed to challenge the culinary norms and the perception of what food is. We will talk about the culture, history, and design choices behind these delicious dishes while you sip a variety of tasty El Mero Mero mezcal + non-alcoholic drinks and Projecto Diaz Coffee.
P / F POP UP DINNER #2 dinner is in collaboration with MEX AM Festival by the Consulate General of Mexico, San Francisco. The festival presents Mexico as a country of innovation and as a leader in arts and creativity. This year the festival includes a much more comprehensive program with Mexican talent in the United States. This special characteristic looks for the promotion of the people who are changing the world and making great contributions as a result of the integration between both countries, Mexico and the United States of America.
Join us and dont miss this multi‐sensory experience.
RSVP (General) $85 includes a full menu + drinks and educational talk.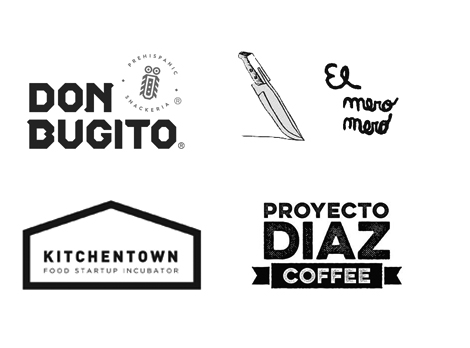 Find out more about Don Bugito at www.donbugito.com

About MEX AM Festival www.mexamfest.com
About the venue
O2 Artisans Aggregate an eco-industrial park located in West Oakland, is home to a network of artisans working collectively to develop and promote environmentally progressive projects. The systems created at O2 enable tenants and the community to utilize alternative energies & reduce and up-cycle various waste-streams. Organized by the founder of Joinery Structures, Paul Discoe, the Aggregate is comprised of tenants who practice interactive and sustainable methods by sharing spaces, resources, tools and machinery.
Photos by Mark Johann, 2018
Organizer of PAST / FUTURES POP UP DINNER #2
Don Bugito, the Prehispanic Snackeria, is a San Francisco based company focused on planet-friendly protein food, featuring delicious edible insects in savory and sweet flavors and inspired by Pre-Columbian Mexican cuisine. We are always working toward re-inventing ancestral food. 
Our mission is to feature and share the amazing quality of food native to the American continent. We conduct educational workshops within our communities in order to educate people about sustainable food practices and its health benefits. 
Despite the fact that edible insects are objectively delicious, for some, it requires a bit of bravery to take the leap. Edible insects hold huge potential as an ingredient to create new and delicious foods, but the more you know about the benefits associated with edible insects the easier and more enjoyable the experience becomes. At Don Bugito we believe that education is a key component to our business model. If you are interested in us coming to your place to teach and talk about our sustainable farming practices please let us know, we will be happy to be there!