Past Chairman's/Awards Night/"The History & Mission Capabilities of the FBI...
Description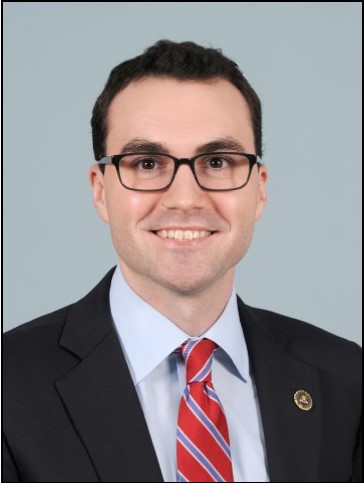 Connor Hagan entered on duty with the FBI in July 2015 and was assigned to the Milwaukee Field Office as an Investigative Specialist within a Special Surveillance Group. In this position, he covertly surveilled and documented the activities of foreign spies and suspected terrorists to further critical national security investigations. In May 2016, he moved into the Milwaukee Field Office as an Operational Support Technician. In this role, Connor provided administrative assistance to Special Agents and Intelligence Analysts in an effort to support the missions of the Counterterrorism, Counterintelligence, HUMINT, and Violent Crime squads.
In January 2018, he transferred to the Houston Field Office to become a FBI Public Affairs Officer. In this position, he works as both a media representative and outreach liaison in the Houston community. His work involves responding to FBI critical incidents like the Santa Fe tragedy, answering a variety of daily media requests, writing numerous press releases about FBI investigations, and highlighting compelling FBI cases for media and public attention. He also works to maintain an active FBI social media presence and is building relationships with numerous media, law enforcement, and community leaders throughout Texas.