Description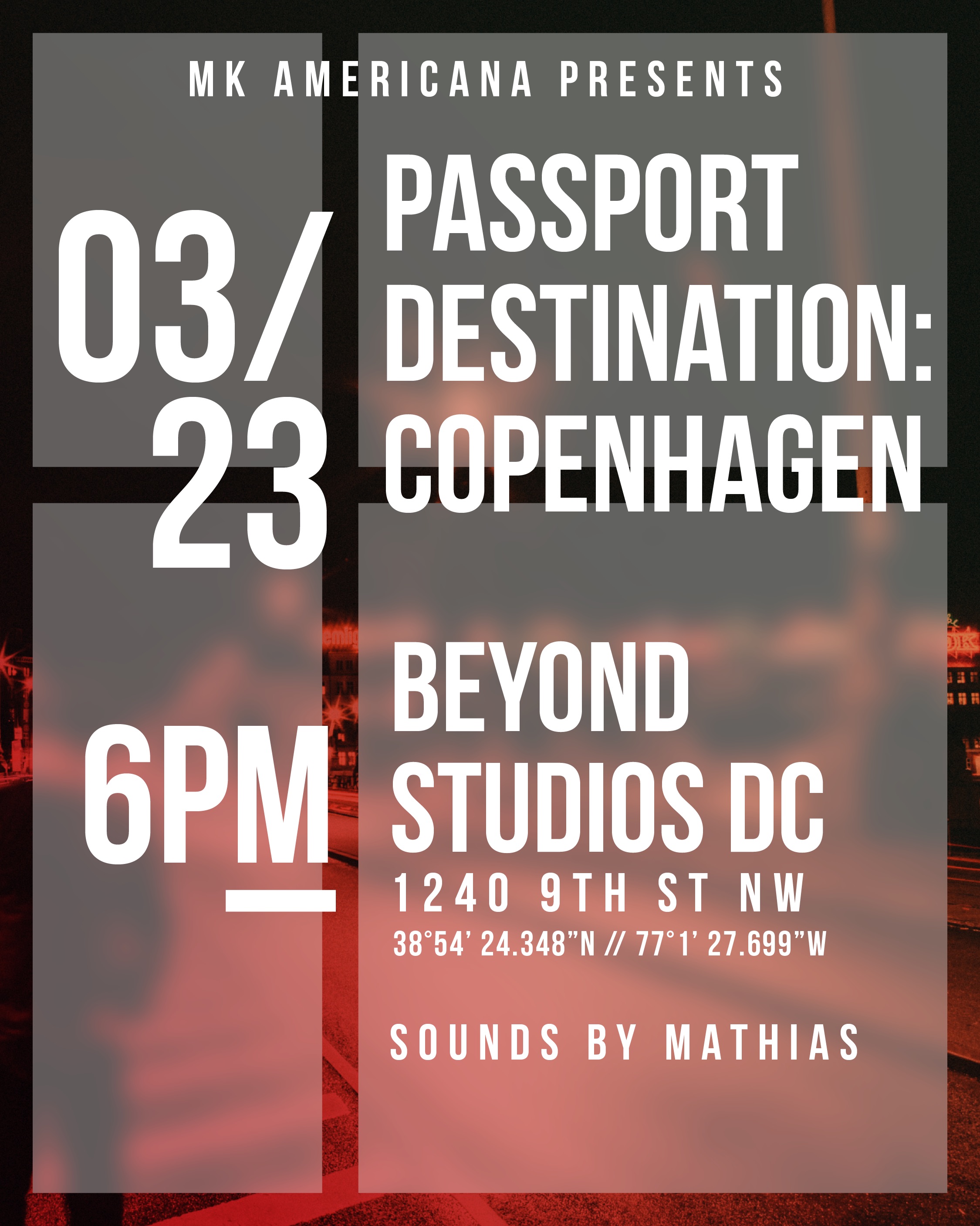 PASSPORT DESTINATION: COPENHAGEN is an interactive, multimedia exhibition that transports individuals to the awe inspiring city of Copenhagen, Denmark without ever having to leave the District of Columbia. Using seamless technologies, attendees will experience the culture, art and design Copenhagen offers. Through multiple channels of engagement, participants will gain insight into how these elements work together to bring this vibrant and exciting modern Danish society to life.

This experiential-immersion exhibition seamlessly combines interactive technology, photography, and documentary film to engage viewers thus creating an educational atmosphere. Untraditional from the classroom, attending allows for interaction with aspects of Copenhagen that aren't accessible through simple web or textbook learning.

The goal? To promote social inclusion, tolerance, and camaraderie between international cultures. The exhibition will show Copenhagen as a cultural hub and incubator for creativity, art, design, fashion and innovation. Further promoting cultural tourism and inspiring the use of creative channels such as photography and film. Guests leave equipped with the necessary inspiration and creative drive to further expand their understanding of global cultures outside their own.