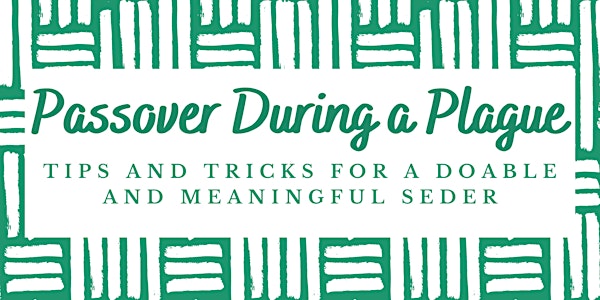 Passover During a Plague: Tips and Tricks for a Doable and Meaningful Seder
Passover During a Plague: Tips and Tricks for a Doable and Meaningful Seder
About this event
Join Rabbi Heidi Hoover for a creative and participatory virtual workshop about planning, preparing and leading your own seder, the festive ritual meal for Passover.
Whether you're leading for the first time or you're already a pro, you'll leave this workshop empowered to host a small seder, Zoom seder, or any kind of seder during Pandemic Passover 2.0 and beyond!
The Zoom information will be added to the Online Event Page (check back soon) and will also be emailed out to attendees prior to the event.