Event Information
Location
Phileo Damansara, Kuala Lumpur
Malaysia
Description
Passive income is awesome.
It's one of the keys to being wealthy and reaching financial freedom. And the good news is you can start earning passive income as soon as you're ready: in university. The student's life is honestly the best time to start planting some passive income seeds.
What do I mean exactly by passive income? Put simply, passive income is putting in a lot of effort into something to reap the benefits later on. It's creating an asset which will generate income for future months/years, without much additional work (so not starting a business). By generating passive income, you stop trading time for money. By building income sources now, you will have several passive income streams in your 30s, 40s and later on. You achieve many people's dream: earning money while sleeping.
# To give you some ideas on what will be shared in the workshop:
1. How is it possible to start your online business with almost ZERO COST?
2. How is it possible to start your online business with ZERO IT SKILLS?
3. What kind of online business should you START?
4. How you can do online business WITHOUT HAVING TO BUY STOCKS?
5. What are the latest trends online PROVEN TO MAKE MONEY?
6. and much more...
# Who should attend:
1. Young driven adults who wants to be their OWN BOSS
2. Anyone that ever thought of being an Entrepreneur (Now is your chance because it is LOW COST & LOW RISK)
3. Stay-at-home mum/ single parent that are looking for a way to earn HIGH PASSIVE INCOME
4. Business/ E-Commerce Business Owners that wants to learn the ways & techniques in IMPROVING ONLINE SALES
5. Graduates that just started working (Buying a nice car and a nice house by the time of marriage WILL NOT BE AN ISSUE!)
6.or anybody with an open mind that is looking for ways to earn ADDITIONAL INCOME
# This is not for you IF:
1. You are satisfied with your current work salary
2. You are comfortable with your current standard of living
3. You do not worry about your own future and only focus on the current
4. You are looking for a Get-Rich-Quick scheme
5. You are looking for a Ponzi scheme/ Money game
6. You are just lazy
The journey to be youthpreneur STARTS HERE!
Do not miss this FREE 1.5 HOURS WORKSHOP that is exclusively open for you. RSVP early to secure yourself a seat in learning the secrets of this Revolutionary E-Commerce Business Platform that will help you earn HIGH PASSIVE INCOME with close to ZERO COST, ZERO IT SKILL, and LOW RISK.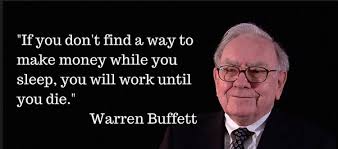 Date and Time
Location
Phileo Damansara, Kuala Lumpur
Malaysia