Passive Income Masterclass For Service Based Business Owners + Solopreneurs
Further monetize your expertise, expand your reach, + make more money in your business through the creation of passive income streams.
About this Event
Do you want to create more time and energy freedom in your business?
Are you looking to go beyond the 1:1 coaching or service model and monetize your expertise in different ways?
Is it of interest to you to create multiple income streams in your business?
Then, this might be a great webinar for you!
What We Will Cover
In this one-hour, power-packed webinar, you'll learn:
What passive income is
How passive income can benefit your business in more ways than one
Different types of passive income that you might be a viable option for your business
Suggestions for what to start with in terms of passive income in your unique business
And answers to your most pressing passive income questions
Before the webinar, I encourage attendees to get a copy of my Passive Income Quickstart Guide which will help introduce some of what we will talk about in the webinar itself!
This webinar is specifically geared towards service-based businesses and solopreneurs who are ready to expand their reach, monetize their expertise, and create more ease as well as time and energy freedom in their businesses.
Other Details To Know
Can't make it? Don't worry; I'll be sending out a replay to those who register, but if you want to make it live, be sure to follow me at the bottom of this page as an Event Organizer, so you'll get notified when the next live date is!
Double-check your time zone. This webinar will be offered at 12PM/EST. Please double-check your time zone before the event to make sure you don't miss it. You will recieve reminder emails directly from Eventbrite.
Register early. These webinars are intimate and engaging, so seats are limited. If you'd like to attend be sure to register early!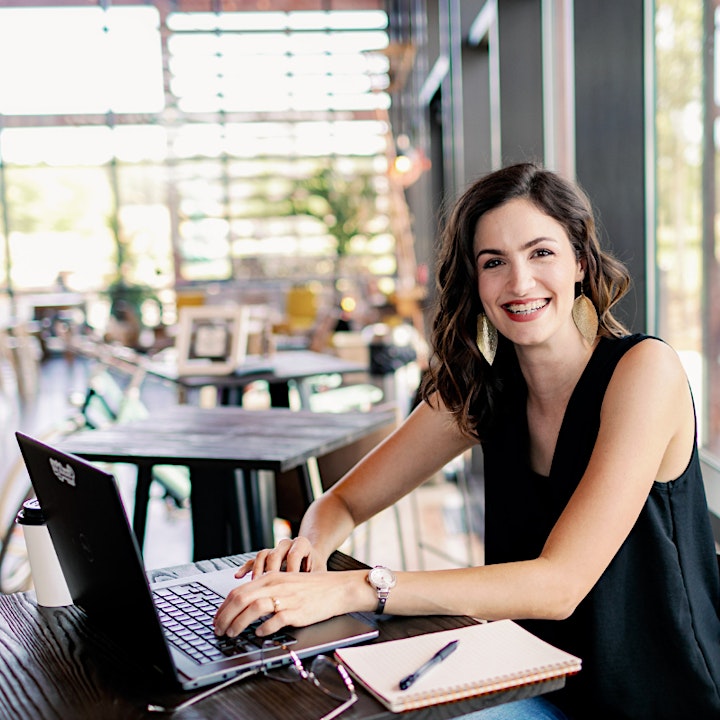 Hey there!
I'm Joanne Wetzel, Passive Income Expert, Digital Entrepreneur, + YouTube Content Creator.
I created this webinar, because as a Passive Income Expert, I am passionate about helping solopreneurs and business owners quantify their reach and monetize their expertise through passive income channels!
In my own business, I currently have four income streams (and working on more) including 1:1 Virtual Coaching, an Etsy shop, many affiliate partnerships, and retirement accounts. But, I'm also working on building out online courses, other digital products, and monetizing my YouTube bringing my income streams to six, potentially seven.
And I want to teach other business owners all that I've learned in the past couple of years of launching online courses, leveraging YouTube marketing, creating and selling digital products, and more.
So, if you've been thinking about creating passive income in your own business, I hope that you will join me for this fun, interactive, and value-packed webinar.
See you inside!