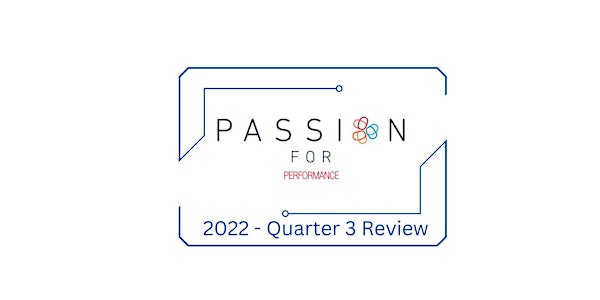 Passion4Performance Quarterly Update (Dec 2022)
P4P International remains the leading #eAssessment and #ePortfolio platform in Africa, this is the reason why.
About this event
P4P International works closely with our country partners to understand the needs related to the Assessment of Learning and Portfolio of Evidence requriments for the #region, and then create #improvements to the eAssessment process based on the U/X of all the role players.
We track the Governing Bodies, processes and legislative requirements, to ensure that our clients remain at the forefront of progressive assessment of learning methodologies without impacting the rigor of their assessment process and the rules, whilst simplifying and decreasing effort.
This event is to celebrate what we have all achieved together and where we are going next.
Agenda:
1. Introduction to P4P International and P4PSA (10 min)
2. The future of eAssessment and ePortfolios. (30 min)
Panel:
- Darryn VDB (MD P4P International)
- Christel Lategan (GM Training WNS Group)
- Cindy Londt (OPS Manager OMNI HR Consulting)
- Dr. Rowan Van Dyk (MD DNL Training)
3. What's new in P4P platform – (with feedback from users) (35 min)
4. What's coming in P4P – next 3 months. (15 min)
5. Awards and Special Offers (20 min)