October is National Women's Small Business Month. Meet four women whose passion led to starting unique successful food businesses in Austin.
About this event
The first unofficial rule of business ownership is to do something you love and are passionate about. It takes passion and grit to create a successful small business, especially in a city as diverse and busy as Austin.
We want to introduce you to four women business owners who have what it takes to succeed. Whether creating Austin's first culinary incubator for working professionals, expanding restaurants and music venues to an underrepresented community, offering a "healthy fast food" option, or creating a specialty market to spread love one bite of cheese at a time, these four women epitomize passion and purpose for their businesses.
Join us to explore their entrepreneurial journeys and how they blazed their own trails.
Check out classes and events offered by the City of Austin Small Business Division.
The City of Austin is committed to compliance with the Americans with Disabilities Act. Reasonable modifications and equal access to communications will be provided upon request - including translation and interpretation services. For assistance, please contact the Economic Development Department at 512-974-7819. The City receives and accepts Video Relay Service (VRS) calls from people who are Deaf or hard-of-hearing through Relay Texas 7-1-1.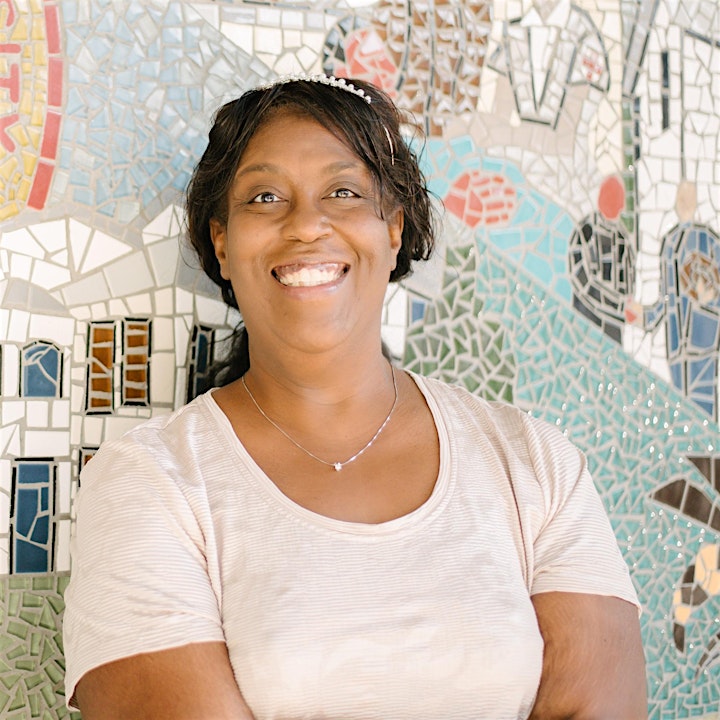 Moderator
Joi Chevalier, The Cook's Nook
An Honors graduate of the Culinary Arts Program at the Auguste Escoffier School of Culinary Arts, Joi Chevalier combines the best of her technology background with her love of culinary arts in a new culinary incubator –The Cook's Nook – which provides kitchen space, co-working, business development, entrepreneur development, channel and capital access for food entrepreneurs and corporate brands in the food+tech industry. She is SCORE Austin's Small Business Award 2019 recipient; an AFWA 2019 Grant recipient, and a Finalist for the Austin Mosaic Awards focused on diversity and inclusion in Austin business. When not working at The Cook's Nook, or participating in community or civic activities, Joi travels extensively, grows roses, reads scholarly texts on Milton, participates in high-performance driving events, and studies the stars through her telescopes.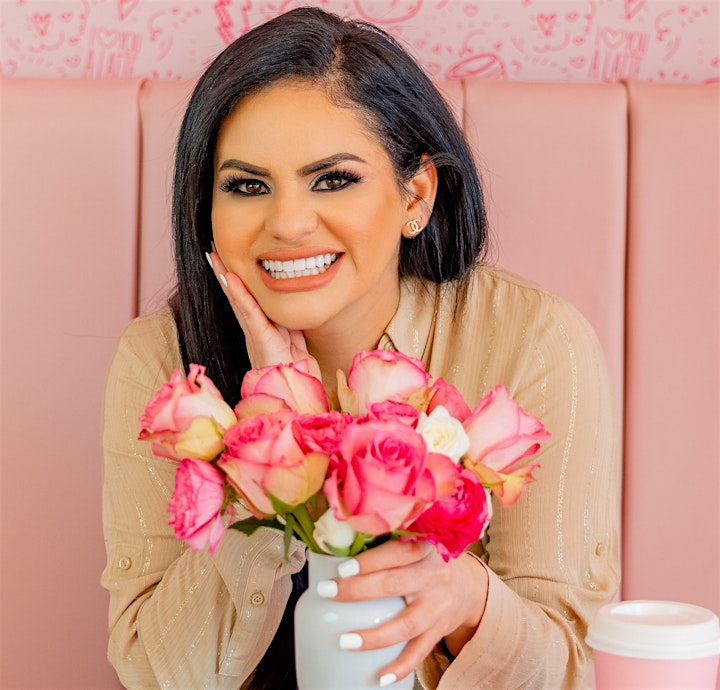 Panelists
Gabriela Bucio, Taquero Mucho
Gabriela "Gabby" Bucio is a successful restauranteur, proud Latina, and independent business owner based in Austin, Texas. Alongside her brother Arturo, Gabby currently runs one of the city's most popular and fast-growing restaurant management groups, while overseeing local culinary destinations like Gabriela's, Taquero Mucho, Seareinas, and Revival Coffee, plus music venues Mala Vida and Mala Santa. After moving to Austin more than 20 years ago from Michoacán, Mexico, Gabby initially worked behind the scenes at several popular restaurants. Over time, Gabby learned the business inside and out and eventually decided to break off to create her own culinary empire alongside her brother. Shortly thereafter, the brother-and-sister duo began launching new concepts across downtown Austin like Gabriela's Downtown (2018), Mala Vida (2019), Taquero Mucho (2020), Revival Coffee (2020) in addition to Mala Santa (2021), Gabriela's South Austin (2021) and Seareinas (2021).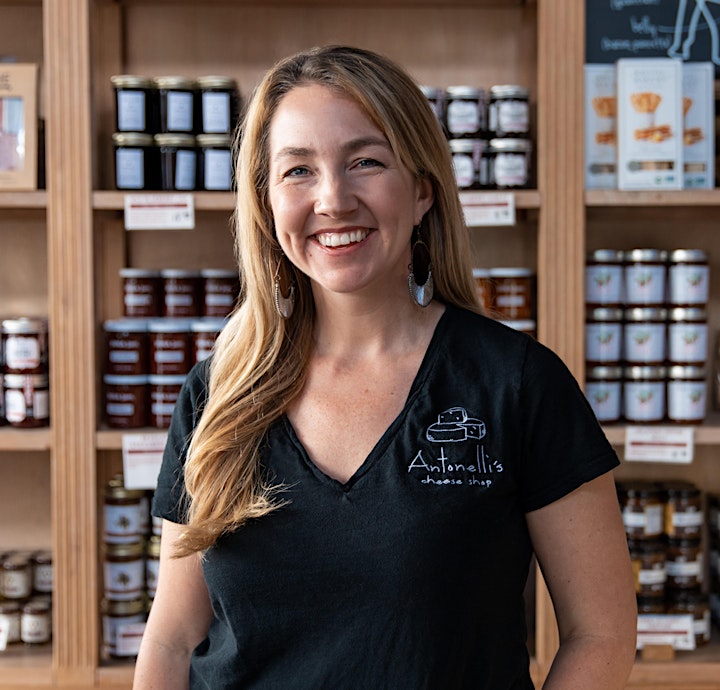 Kendall Antonelli, Antonelli's Cheese Shop
Kendall Antonelli owns and operates Antonelli's Cheese Shop, alongside her husband and awesome team. A previous AustinUnder40 Awardee and Austin Business Journal Profile in Power, Kendall is also a Certified Cheese Professional, which comes in handy when trying to impress the palates of her two kiddos Everett and Elia and find the perfect cheese that makes them do a happy dance. As an entrepreneur and a depression survivor now on a personal mission to spread joy, Kendall often speaks about work/life balance and finding passion with purpose. For that and her work on various boards, she has been named a NAMI Mental Health Community Champion and recognized with the McMahon Children's Advocacy Award. Kendall is past president of Les Dames d'Escoffier Austin, a women's group of industry professionals dedicated to philanthropy, and an inducted member of the Guilde Internationale des Fromagers. Antonelli's Cheese, named one of the best cheese shops in America by Travel + Leisure Magazine, includes a cut-to-order shop that also offers cheese trays, over 200 events and tastings per year, and a wholesale program distributing cheese throughout Texas. In 2020, Antonelli's Cheese earned two distinctions for their early move to virtual tastings, bringing 15K+ folks together over a shared experience of cheese. They've also been honored with a Generous Business Award, Family Business Award, and Local Hero Food Shop distinction. Through life and business, the Antonelli family and team endeavor to live their mission: Do Good. Eat Good.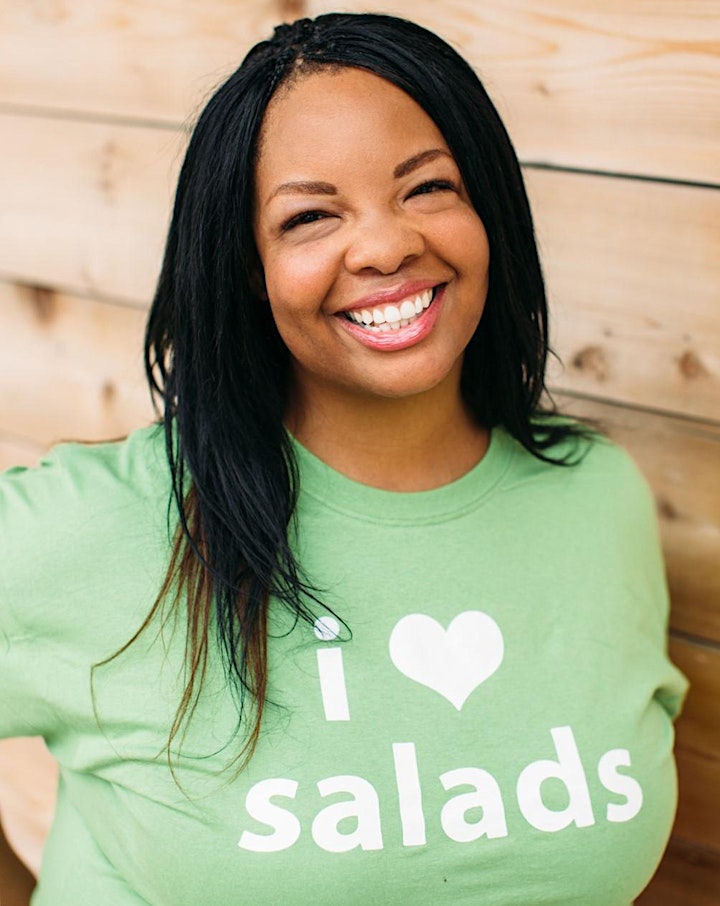 Sharon Mays, Baby Greens
Sharon Mays founded Baby Greens in 2004 after a brief stint as a vegetarian made her realize that there were no fast-food options for people looking for a quick, healthy meal. Sharon grew up in Austin, so she knew that her hometown was the perfect place to launch a fast-food revolution. Though she eventually returned the life of an Omnivore, Sharon committed to making sure that people who enjoy a plant-based diet had a fast-food restaurant to call their own. This is why there is a meat version and a vegetarian version of every salad, wrap, and soup on the Baby Greens menu. Under Sharon's leadership, Baby Greens has won many awards and honors for its delicious food, including been voted "Best Salad & Dressing" in Austin
Organizer of Passion with Purpose: Entrepreneurship + Food
The City of Austin's Economic Development Department Small Business Division is committed to providing opportunities and resources to small businesses to help them grow and prosper in a competitive business environment. www.SmallBizAustin.org