Passion Vista Mag Anniversary- Weekend Hollywood Bollywood Holiday Party
About this Event

The Passion Vista Global Icon Awards 2019, are the epitome of success and commemoration for the Select Few Top International Brands/Network/Business/Individuals.
Our Anniversary Issue is being unveiled by the Guest of Honors from Hollywood, by honoring Select 16 Global Barons, in an Ultra-Luxurious Awards Ceremony on-board a Chartered Luxury Yacht Cruise in waters of Los Angeles, Marina Del Rey on Sunday, December 22nd, 2019
Passion Vista will also unveil a few 'Special Issues' at the Red Carpet, Invite -Only, Gala Dinner Night on Saturday, December, 21st 2019.
The Most Admired Global Indians | The Most Admired Global Africans
Passion Vista presents to you an exquisite, carefully curated forum for Global Business Excellence Awards, Networking with Global mind-sets.
World Humanitarian Summit & Awards 2019 will be conducted along with Asian African Chamber of Commerce & Industries, World Peace Diplomacy Organisation,CIHF (an UN ECOSOC certified organisation).
• B2B opportunity to meet & Greet Global personalities
• Red carpet Entry & Photo Opportunity with celebrities
• Gala Dinner on 21st Dec 2019 Invites for 2
• Group Picture Opportunity of all Participants
• Celebrity Yacht Party Invites for 22nd Dec 2019 for 2
Visit www.anniversary.passionvista.com
Register for the Awards or to Get Featured on the Cover Page of the Magazine.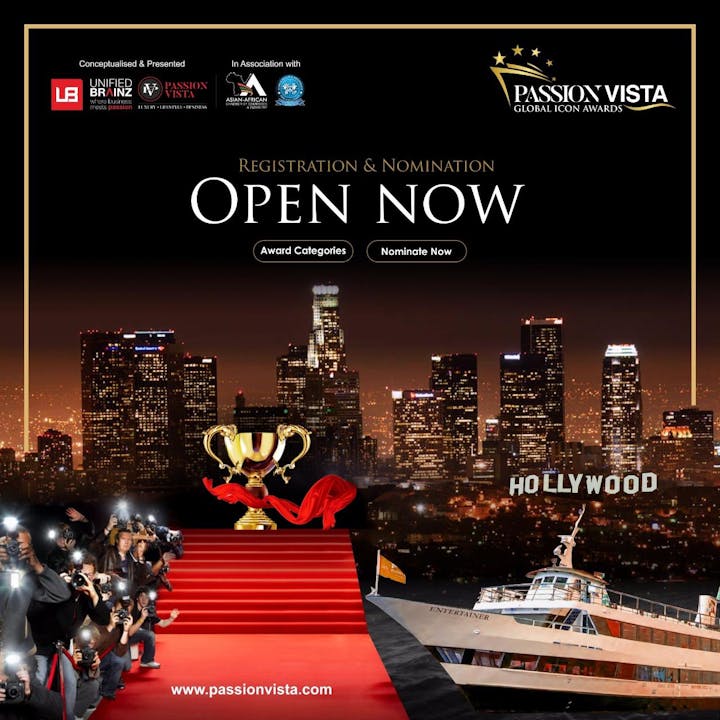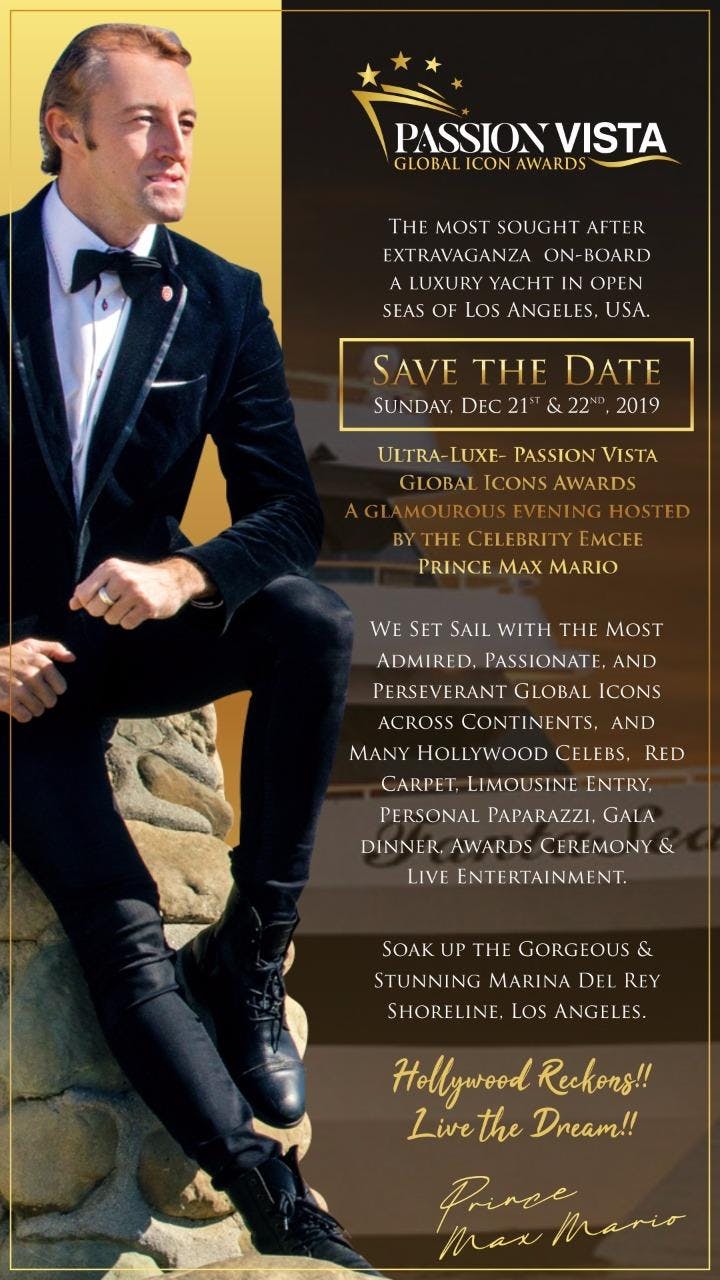 Come witness glamour and an international platform for business networking, and being acknowledged among the world leaders, diplomats, business icons, media personalities & Hollywood celebrities.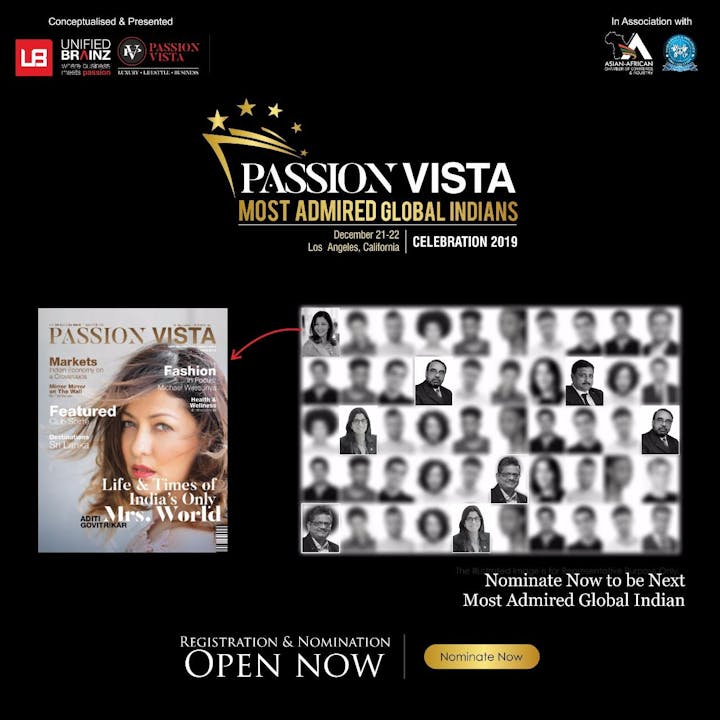 Special Issue Featuring 50 Most Admired Global Indians of 2019
Exclusive Cover Page Personalised to Feature You! Added Main Stream Media(Press+TV) Coverage in India.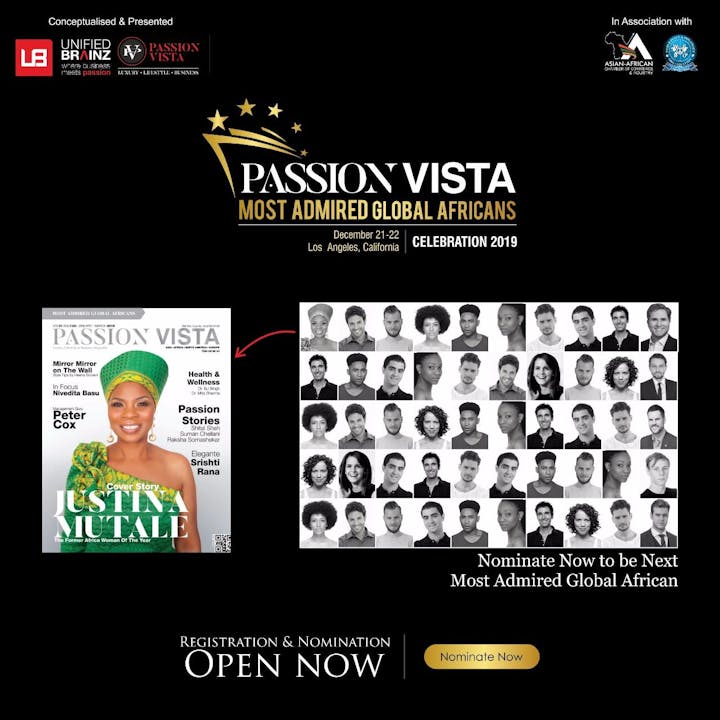 Special Issue Featuring 50 Most Admired Global Africans of 2019