Description
The Italian Cultural and Community Center is pleased to be a part of the New York Times best-selling author Dianne Hales' book tour. Dianne Hales will present her new book La Passione - How Italy Seduced the World, a lyrical portrait of a spirit as well as a nation that appeals to the Italian in all our souls, inspiring us to be as daring as Italy's gladiators, as eloquent as its poets, as alluring as its beauties and as irresistible as its lovers. Copies of the book will be available for purchase the day of the event.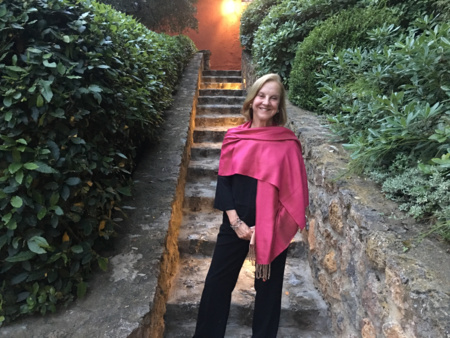 Dianne Hales is the author of La Bella Lingua, a New York Times best-seller; Mona Lisa: A Life Discovered, an Amazon best book of the year, translated into six languages; and more than forty trade and text books. Her other books (listed below) include Just Like a Woman, Caring for the Mind and thirty editions of a leading college health textbook, An Invitation to Health.
Following publication of the New York Times-bestselling La Bella Lingua, the President of Italy awarded Dianne the highest recognition the government can bestow on a foreigner: honorary knighthood, with the title of Cavaliere dell'Ordine della Stella della Solidarietà Italiana (Knight of the Order of the Star of Italian Solidarity), for her contributions to promoting the Italian language.
As a widely published freelance journalist, Dianne served as a contributing editor for Parade, Ladies Home Journal, Working Mother and American Health and has written for many national publications, including The New York Times, Psychology Today and The Washington Post. She has received writing awards from the American Psychiatric Association, American Psychological Association, an "EMMA" (Exceptional Media Merit Award) for health reporting from the National Women's Political Caucus and Radcliffe College, three "EDI" (Equality, Dignity, Independence) awards for print journalism from the National Easter Seal Society, Arthritis Foundation, California Psychiatric Society, CHADD (Children and Adults with Attention Deficit / Hyperactivity), Council for the Advancement of Scientific Education, and the New York City Public Library.
Tuesday, May 7, 2019 | 7:00 pm (Doors opent at 6:45 pm)
$10 ICCC Members | $15 Non-members
ICCC is funded in part by the City of Houston through Houston Arts Alliance.