| | |
| --- | --- |
| PASSING STRANGE: THE MOVIE (Spike Lee, Dir.) THURSDAY, DECEMBER 16TH @ 6:30pm - [Final Event in our Talk +Music Film Series] | |
Event Details
PASSING STRANGE (Thursday, Dec 16th)
[JUST ADDED: SCROLL DOWN TO SEE AN EXCITING PROMOTIONAL GIVEAWAY...]
MUSIC IN MOTION is a 4-part film and interactive multimedia series spotlighting four extremely talented music artists.  Each artist represents a different era, genre and level of success, yet all share the ability to inspire both fans and other artists.  Their influence extends well beyond Billboard charts or box office receipts.  
Each film event features a very special guest brought here exclusively to share their extensive knowledge and unique perspective of the artist and their work.  All of our guest experts have extremely impressive credentials as journalists and authors, producers and music historians.  As well, they each share a close association with the featured artist along with a deep knowledge and understanding of their work. 
These events promise to be a fun and interesting evening for both the serious and casual music fan!
Audience Q&A sessions will be held at the end of each event, so be prepared for a lively evening of music, film and conversation!

(see event details below)

---
FINAL TALK+MUSIC EVENT:  (PT 4 of 4)...
THURSDAY, DECEMBER 16TH @ 6:30PM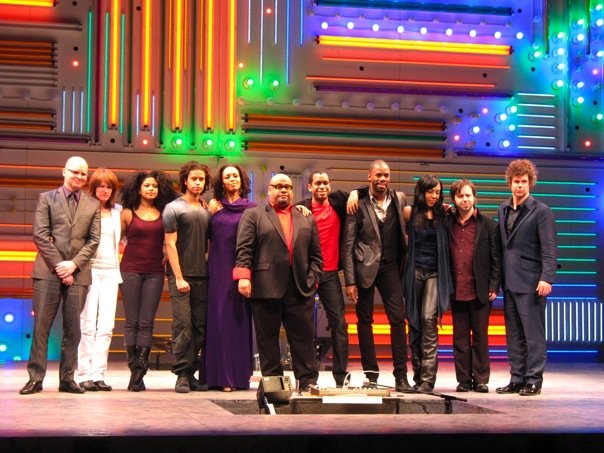 PASSING STRANGE: THE MOVIE
THE CRITICS AGREE:
"MESMERIZING" & "BRILLIANT"
SPIKE LEE'S FILM OF THE AWARD WINNING
BROADWAY MUSICAL IS "A MUST SEE"!
Broadway at it's best...truly unlike anything you've seen! - USA Today

Call it a rock concert with a story to tell...Call it a sprawling work of
performance art...I'll just call it wonderful! - New York Times

One of the best musicals I've seen…one of Spike Lee's best films! - Roger Ebert

Brilliant! - The New Yorker

Grade A! A mesmerizing experience! - Entertainment Weekly

Invigorating...In every way a knockout! - Rolling Stone

Compelling and moving! - Associated Press

A Must See! There's never been a musical quite like Passing Strange...Lee has raised the bar for filming live performances - San Francisco Chronicle

Spike Lee's eye proves both a benevolent and beneficial addition to the imaginative canvas of "Passing Strange," the buoyant coming-of-age musical - Washington Post


     Passing Strange was a highly acclaimed and groundbreaking rock musical.  It garnered a diverse and passionate following and won numerous awards, including Broadway's highest award – a Tony!  Spike Lee made a permanent record of the Broadway production "for generations and generations to see" by filming the last 3 performances in front of audiences.
     From Los Angeles to Amsterdam to Berlin and back, Passing Strange takes musical theater on a whole new trip. From singer-songwriter and performance artist Stew comes Passing Strange, a daring new musical that takes you on a journey across boundaries of place, identity and theatrical convention. Stew, a popular music performer with his group The Negro Problem, won the prestigious TONY award for his heartfelt and hilarious story of a young bohemian who charts a course for "the real" through sex, drugs and rock and roll. Loaded with soulful lyrics and overflowing with passion, the show takes us from black, middle-class America to Amsterdam, Berlin and beyond on a journey towards personal and artistic authenticity.
A LOCAL STAR IS BORN:   Daniel Breaker, a graduate of Douglas Anderson School of the Arts, was nominated for a Tony Award for his critically acclaimed lead performance in Passing Strange!!!

     In addition to Daniel Breaker, Passing Strange introduced audiences to a core of supremely talented young actors, several of whom are currently featured in Broadway's hottest musical hits (Green Day's American Idiot, Women on the Verge of a Nervous Breakdown and The Scottsboro Boys). 
Our Talk+Music film event should appeal to music and theater fans who appreciate an engaging story with an amazing soundtrack and the talent to deliver it perfectly!
---
[SPECIAL PROMOTION: Each ticket you purchase enters you in to a drawing at the event to win a DVD of Passing Strange  signed by Tony Award winning writer/lyricist & star-Stew & his songwriting partner & co-star Heidi Rodewald
---
BILL BRAGIN    
Bill currently serves as the Director of Public Programming at Lincoln Center. It was in his previous position as Director of the prestigious Joe's Pub at The Public Theater where Bill was able to help sheperd Stew along the path of theatrical development, off-Broadway and then Broadway production and finally Spike Lee film for the critically acclaimed and award winning rock musical Passing Strange.  Bill also wrote the Foreward and Liner Notes for both the Passing Strange book and soundtrack. Among other projects, Bill also serves as Music Advisor to the TED Conferences (TED.com). Joining Bill in this discussion will also be AL LETSON.  Al is well known to local fans as a brilliant actor, playwright, poet and now host of the popular NPR show State of the ReUnion.

---
---
---
---
PAST EVENTS IN THIS SERIES INCLUDE...




THURSDAY, SEPTEMBER 30TH



MILES DAVIS: KIND OF BLUE AT 50
Clip from 50th anniversary documentary co-directed & produced by Ashley Kahn
One of the single greatest achievements in recorded music. Miles Davis is the essence of hipness - the way he looked...the way he played. - Ed Bradley
It is a cornerstone record, not only for Jazz...for [all] music - Herbie Hancock

If you own just one jazz album, chances are it's Kind of Blue by Miles Davis  
-Renee Montaigne, NPR Morning Edition
Please join us as we welcome to Jacksonville, critically acclaimed author, music journalist and Jazz historian, ASHLEY KAHN, for a very special evening spotlighting the amazing legacy of Miles Davis!  This event is part listening session (featuring rare cuts and video clips), part discussion and an engaging demonstration of cultural detective work that celebrates the first 15 years of Miles' career.  Kind of Blue is widely considered the greatest Jazz recording of all time, as well as one of the most influential modern recordings of any style.  Well known as a leading expert on Miles Davis, Ashley's wealth of knowledge combined with his affable style (as heard on his reports for NPR) should make this a really unique and enjoyable event for both the serious and casual fan alike.

Ashley Kahn's books include
Kind of Blue: The Making of the Miles Davis Masterpiece
A Love Supreme: The Story of John Coltrane's Signature Album
The House That Trane Built: The Story of Impulse Records.
Somethin' El se: The Story of Blue Note Records and the Birth of Modern Jazz (Ashley is currently writing this 70-year history of the most famous Jazz record label)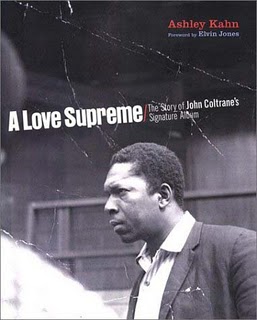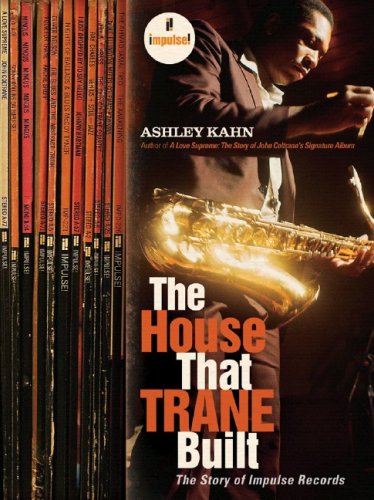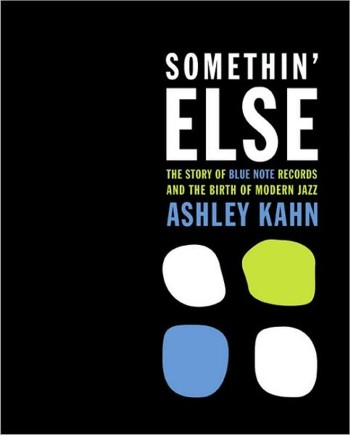 ASHLEY KAHN     
Ashley's voice is often heard on National Public Radio's "Morning Edition."  He also teaches courses on music at New York University's Clive Davis Department of Recorded Music.  During a thirty-year career in the music business, Kahn has served as a music editor at VH1, the primary editor of Rolling Stone: The Seventies (Little, Brown), a deejay on a variety of radio stations, and – for a ten-year stint – tour manager for a multitude of music groups, including: Paul Simon, Peter Gabriel and...Britney Spears.
---
FRIDAY, OCTOBER 15TH @ 6:00pm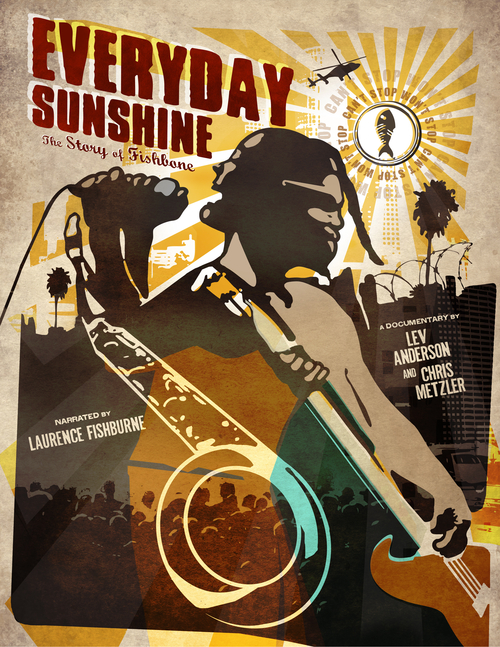 EVERYDAY SUNSHINE: THE STORY OF FISHBONE
From the shifting fault-lines of Hollywood fantasies and the economic and racial tensions of Reagan's America, Fishbone rose to become one of the most original bands of the last 25 years. With a blistering combination of punk and funk they demolished the walls of genre and challenged the racial stereotypes and political order of the music industry and the nation. EVERYDAY SUNSHINE is a story about music, history, fear, courage and funking on the one.  

At the heart of the film's story is lead singer Angelo Moore and bassist Norwood Fisher who show how they keep the band rolling out of pride, desperation and love for their art. To overcome money woes, family strife, and the strain of being aging Punk rockers on the road, Norwood and Angelo are challenged to re-invent themselves in the face of dysfunction and ghosts from a painful past.

The film is narrated by the award-winning actor Lawrence Fishbourne and features interviews with Flea, Gwen Stefani, Ice-T, Perry Farrell, Branford Marsalis, George Clinton, Tim Robbins, Gogol Bordello, ?uestlove, Vernon Reid and many others. EVERYDAY SUNSHINE traces Fishbone's history,  wide-ranging influence, and struggle as individualistic, genre-blending artists up against an unforgiving music industry that threatens to pass them by.
NOTE:  Tickets for this film are only available via the Jacksonville Film Festival (click here).



GREG TATE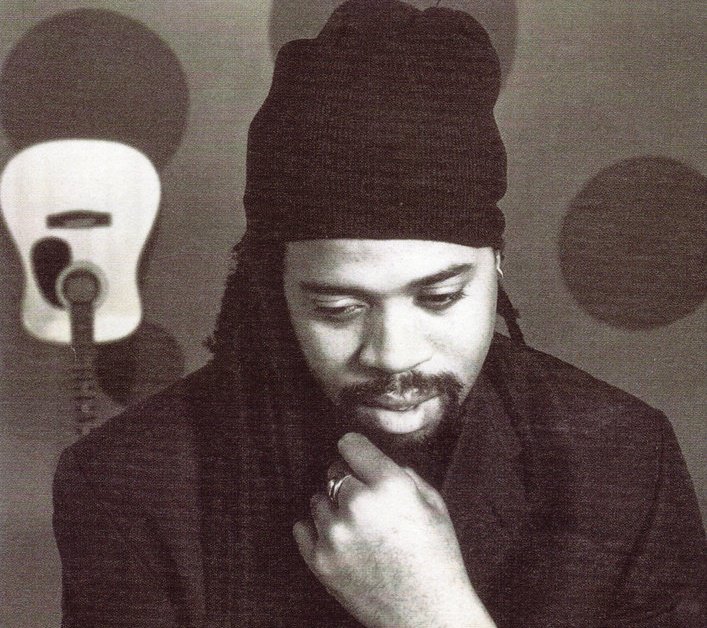 -----------------
Greg Tate is a writer and musician who lives in Harlem. He was one of the principal agents responsible for the founding of the Black Rock Coalition in 1985 (along with Living Colour guitarist Vernon Reid).  Since 1999 Tate has led the umpteen member conducted improv ensemble BURNT SUGAR THE ARKESTRA CHAMBER. The group recently performed in Paris with Director Melvin Van Peebles during the operatic stage revival of his 1971 film "Sweet Sweetback's Badass Song". Burnt Sugar also embarked on a week-long residency at The Apollo Theatre performing James Brown's music, Fall 2010. 
Greg's books include:

Flyboy In the Buttermilk ( 1993)

Midnight Lightning: Jimi Hendrix and the Black Experience" (2003)

Everything But the Burden:What White People Are Taking From Black Culture" (2003)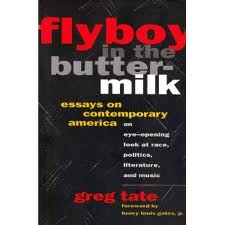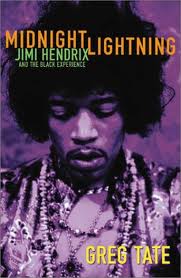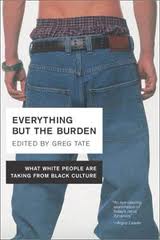 Greg is currently working on Flyboy 2:The Greg Tate Reader (Duke University Press, 2011) and James Brown's Body Vs The Revolution of the Mind (Farrar, Strauss, Giroux, 2012).
---
THURSDAY, NOVEMBER 11TH @ 6:30p
BOB MARLEY - UP CLOSE & PERSONAL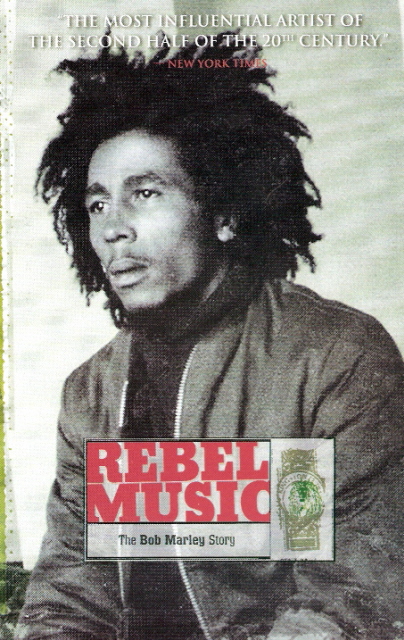 Watch the Classic Documentary Film

REBEL MUSIC: THE BOB MARLEY STORY

The definitive, official Bob Marley documentary film as told by those who knew him best!
---
Following the film will be a lively Q&A discussion,
led by well known music journalist Vivien Goldman
(author of acclaimed Marley bio The Book of Exodus)
---
SPECIAL PROMOTION: Advance ticket purchase will automatically enter you
in a drawing to win exciting promotional items
Personally autographed copy of The Book of Exodus

Marley Family DVD (Africa Unite) signed by

Ziggy Marley

 

DVD of One Love: A Tribute Concert for Bob Marley (a star-studded tribute)
VIVIAN GOLDMAN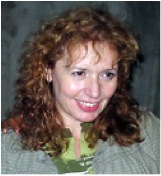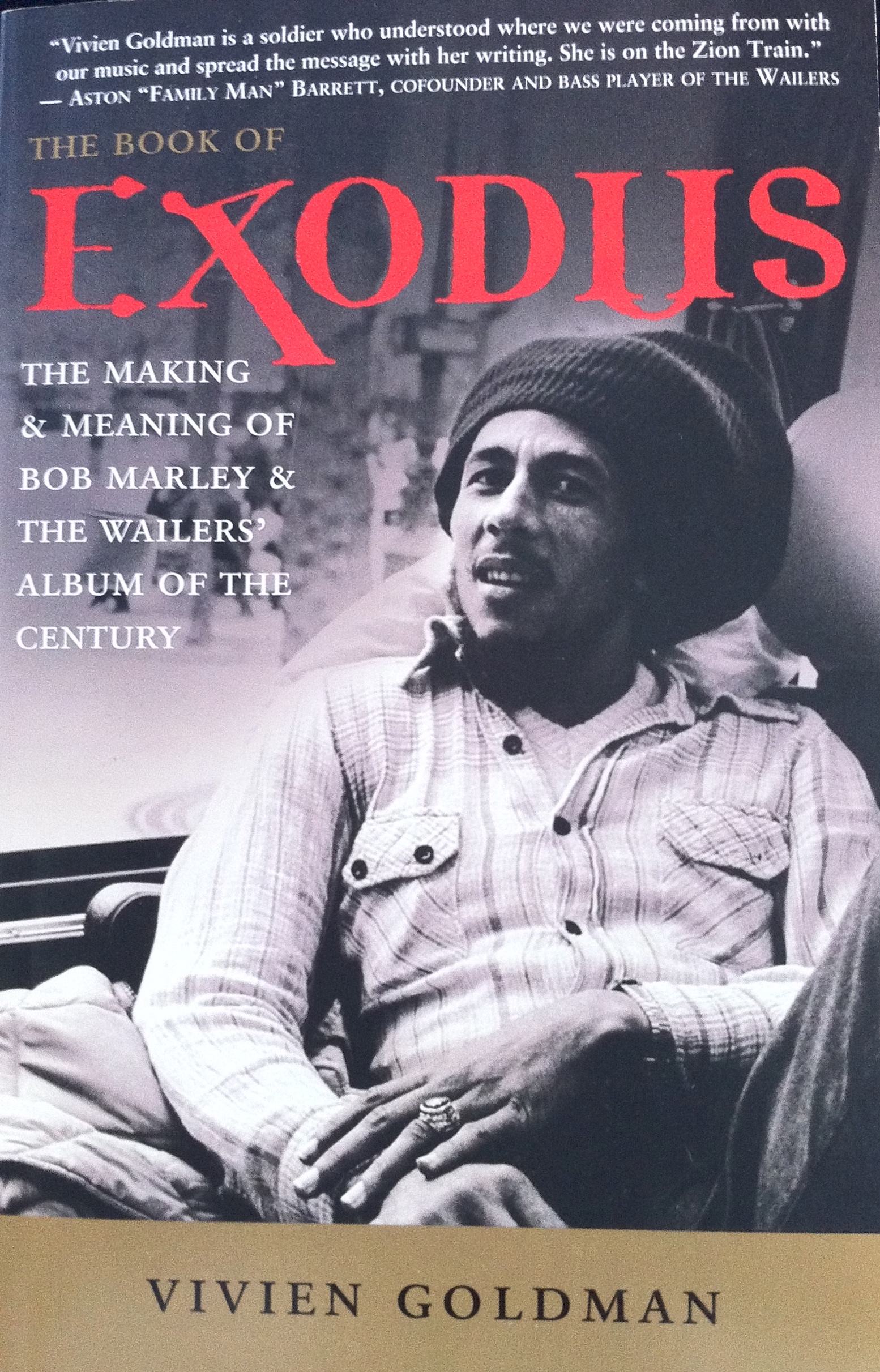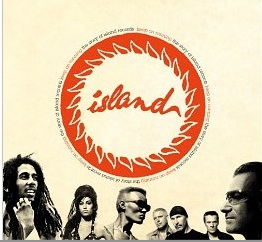 Time Magazine crowned Exodus by Bob Marley & The Wailers as the BEST ALBUM of the ENTIRE 20th Century!  They said, every song is a classic, from the messages of love to the anthems of revolution. But more than that, the album is a political and cultural nexus, drawing inspiration from the Third World and then giving voice to it the world over.   We are truly honored to have Vivien Goldman lead a post-film discussion that will focus on her unique perspective of Bob Marley around the time of the making of Exodus – giving special insights into Bob as a person, while also giving context to him as a musical, political and social icon – beloved worldwide.  It will be a very special evening of Talk+Music!
     Vivien Goldman is one of the premier experts on Bob Marley, not just because she has carefully studied his music, but also because she was there!  As publicist, journalist and friend, Vivien was around Bob and The Wailers extensively - in the studio and on the road – before, during and after that time when Marley & The Wailers went from being just a popular reggae band with individual album sales of maybe 80K to that time after Exodus when they became the global sensation that we are familiar with today.  Goldman's fifth book is The Book of Exodus: The Making & Meaning of Bob Marley & The Wailers' Album of The Century, described as "vivid and intimate" by Rolling Stone (due in large part to her up-close work and deep friendship with Marley and The Wailers). So close was Vivien to Bob and the Wailers that she was a guest at his Kingston home just days before gunmen came there and made an attempt on his life (which, in turn drove the band to Vivien's home town - London – where they stayed for well over a year to record Exodus)!  In the exquisite, brand new book The Story of Island Records, the recording home to many great artists such as U2, Tom Waits, Traffic and many, many great reggae artists, Vivien was given the honor of writing the chapter on Island's premier artist – Bob Marley.  Among Vivien's other books is the very first Marley biography: Soul Rebel, Natural Mystic.
     Vivien is a well known and highly respected writer and cult post-punk musician who has devoted much of her work since the mid-70's to chronicling punk and Afro-Caribbean music and culture.  She is a widely published and anthologized music journalist (Rolling Stone, NY Times, NME, Spin and Vibe magazine just to name a few).  Vivien also teaches at New York University's Clive Davis Dept. of Recorded Music where she has one of the coolest job titles ever - Adjunct Professor of Punk and Reggae (she is well known as the Punk Professor and for a while had a column on the BBC's website called Ask The Punk Professor)!  A Londoner, Goldman has lived in Paris and now resides in New York.


---
---
Atypical Arts Presents began producing exclusive, invitation-only concert events in Jacksonville in early 2009.  Our events feature critically acclaimed NYC & LA-based artists that either never tour or just don't ever come our way.  Ask anyone who has attended our events - the artists we present are memorable and unique.  Atypical Arts events are as much a social gathering as concert, which is why the buzz and audience interest in our shows continues to grow.  We're  working to bring some new flavor to Jax, but we need your support. So come join us & see for yourself!
Have questions about PASSING STRANGE: THE MOVIE (Spike Lee, Dir.) THURSDAY, DECEMBER 16TH @ 6:30pm - [Final Event in our Talk +Music Film Series] ?
Contact ATYPICAL ARTS PRESENTS
Where

5 Points Theatre
1028 Park Street
Jacksonville, 32204


Organizer
ATYPICAL ARTS PRESENTS
ATYPICAL means out-of-the ordinary and that's exactly the type of events we produce. Our plan is simple - present great artists in a unique, intimate environment that allows for a very friendly, casual interaction between the artist and audience. 
Atypical Arts Presents producer Jimmy Saal has a long and varied resume in the music business, having worked on-staff for over 10 years at both Vibe & Spin Magazines, Central Park SummerStage, Lincoln Center Festival and MJI Broadcasting (managing production for numerous broadcast events at the Grammy and Country Music Awards).  It's that experience, combined with friendships with lots of incredible artists, that allows us to create unique music events.
Follow us online.
Twitter: AtypicalArts
Facebook: Atypical Arts
PASSING STRANGE: THE MOVIE (Spike Lee, Dir.) THURSDAY, DECEMBER 16TH @ 6:30pm - [Final Event in our Talk +Music Film Series]