Description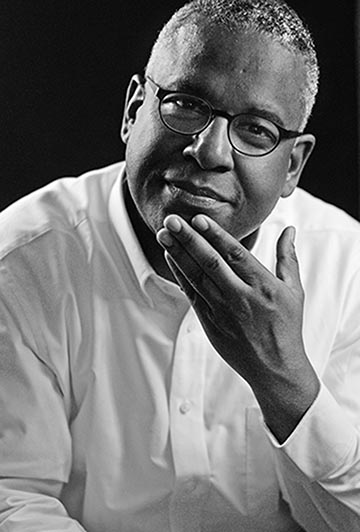 ---
The Florida A&M University National Alumni Association Sarasota-Manatee Chapter will host Boston-based filmmaker Clennon L. King for the screening of his award-winning documentary about the bloody St. Augustine Civil Rights campaign, in Florida – dubbed 'a 1964 Black Lives Matter Movement that transformed America.'
The hour-long Passage at St. Augustine will be screened at Selby Auditorium, the University of South Florida Sarasota-Manatee Campus, 8350 Tamiami Trail, Sarasota, Florida, Saturday, January 21, 2017, from 2 p.m. to 4 p.m. Immediately following the hour-long film is a facilitated conversation and Q&A session with filmmaker Clennon L. King.
"This film is about the transformative role young blacks in St. Augustine played a race relations in this country in 1964," said King. "Unfortunately, nobody knows the Nation's Oldest City was home to the bloodiest campaign of the entire Civil Rights Movement that led directly to the landmark Civil Rights Act of 1964. And that's where this film comes in."
That the story is missing from the hard drive of history is what motivated King to set aside 13 years to complete the film.
The Albany, Georgia native began working in earnest on the project in 2002, after a four-year stint as a TV reporter and anchor at Jacksonville's First Coast News. As the son of a lawyer for Dr. Martin Luther King (no relation), he was familiar with the little-known St. Augustine Civil Rights Movement, and began tracking down veterans of the campaign.
"I wanted to capture and chronicle their stories while they were still here," he said, adding nearly a third of those interviewed are now deceased.
In all, 44 voices tell the story. They include civil rights foot soldiers, field lieutenants, clergy, Klansman, correspondents, White House insiders and luminaries. Among them are LBJ, MLK, Rev. C.T. Vivian, Ambassador Andrew Young, and Dr. Robert B. Hayling, a FAMU alumnus who lead the campaign and passed in December 2015.
After the screening, King will engage with the audience in a conversation about the film, the history of the campaign and its relevance to the current status of race relations in America. It will be followed by a Q&A session.
In 2004, King was asked to help mark the 40th Anniversary of the St. Augustine Civil Rights Movement, and share an early version of his film then-entitled, A Slave Market Diary. Less than happy with the results, King sidelined the project for more than a decade, before returning to it, writing a new script, learning to edit and completing what became the award- winning Passage at St. Augustine.
The film premiered in February 2015 in Martha's Vineyard, Massachusetts. Since then, King has presented at multiple institutions across the country, including Brandeis University, Boston College, the University of Texas at Austin and Flagler College in St. Augustine.
Last June, it earned The Henry Hampton Award for Excellence in Documentary Filmmaking at the 2015 Roxbury International Film Festival.
He now resides in Boston, home to AugustineMonica Films (www.augustinemonica.com), which produced Passage at St. Augustine.
-- End--
https://vimeo.com/135600497