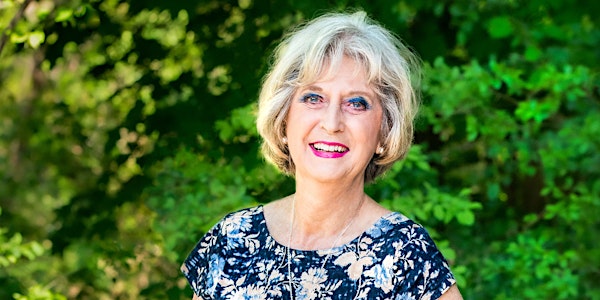 PASS Presents: Valerie Tryon
Beloved Hamilton pianist Valerie Tryon returns to the Hamilton Conservatory for the Arts for her annual Valentine's Day recital.
When and where
Location
Hamilton Conservatory for the Arts 126 James Street South Hamilton, ON L8P 2Z4 Canada
About this event
Program
Chopin:
Ballade no.2 in A flat
Waltz no. 1 in E flat
Waltz no.5, opus 42 in A flat
Waltz no. 10, opus 69 in B minor
Waltz no. 11, opus 70, no. 1 in G flat
Nocturne op. 9, no.1 in B flat minor
Nocturne opus 9, no. 2 in E flat
Scherzo no. 2 in B flat minor
Intermission
John Ireland:
The Island Spell
Dohnanyi:
Rhapsody
Liszt:
Sonetto del Petrarcha no. 104
3 Consolations
Hungarian Rhapsody no.12 in D flat
About the Artist
Valerie Tryon, Pianist
Valerie Tryon has performed a Valentine's Day recital at The Hamilton Conservatory for many years and despite playing all over the world, in many different concert halls, she particularly enjoys this venue and the warm Hamilton audience.
Valerie is a world-renowned concert pianist. Born in England, the youngest student to be admitted to the Royal Academy of Music in London, she still travels to Europe annually to perform, and manages an extraordinary schedule, in North America and abroad, of recitals, recordings, master classes and teaching.
Valerie's repertoire is vast and diverse and although her particular reputation is for her interpretation of the Romantics - Chopin, Liszt, Rachmaninov and others, she retains a lifelong and enduring passion for Debussy and Ravel, initiated by her prizewinning scholarship to Paris as a young student, to study with the distinguished French professor, Jacques Février.
Retiring with an honorary doctorate from McMaster University, where she was Artist-in-Residence and Associate Professor for many years, Valerie continues as Artist-in-Residence and teacher at Redeemer University in between her many concerts and recitals worldwide. She is a Fellow of the Royal Academy of Music, a Juno Award winner, a Gallery of Distinction Inductee, holds the Harriet Cohen Award for Distinguished Services to Music, and the Franz Liszt Medal, from the Hungarian Ministry of Culture, for her lifelong commitment to and promotion of Liszt's music. In December of 2017 she was awarded Canada's highest honour, The Order of Canada, performing at the Awards dinner for Governor General Julie Payette, at her request.
Valerie has made innumerable albums for many recording companies over the years, some of which are now regarded as collector's items. The most recent series of CD's are from Somm Recordings and include de Falla's 'Nights in the Gardens of Spain', Cesar Franck's 'Symphonic Variations' released in 2013, the Rachmaninov Piano Concerto #1 in 2014, a Ravel/Debussy disc in 2015, and a Mozart concertos disc in 2018. all with the Royal Philharmonic Orchestra. She has also recorded two Legacy DVD's during the Covid years – the first is The Great Romantics and the second a French Impressionist disc – Remembering Jacques Fevrier
Valerie's archives to date reside at McMaster University.
--
Accessibility: Please note that the Black Box Theatre is on the second floor of the building. The limitations imposed upon us by budget constraints and building design mean that Hamilton Conservatory for the Arts cannot provide the accessibility we would like at this time; however, we are working on methods to better serve patrons with all manner of disabilities and special needs.
Please note: Tickets are non-refundable. However, if the event is cancelled for any reason, ticket transfers/refunds will be offered to all patrons.