Description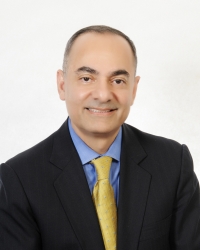 Join us for the September PASRS meeting as we welcome Dr. Babak Nayeri to present September 'Falls Prevention' - he will provide information, advice, helpful hints and tips to help prevent falls and fall injuries by the elderly in Arizona. By raising awareness of the issue and by providing information to older adults, we hope to lower the occurrence of elderly falls in Maricopa County and across our state.
Dr. Babak Nayeri, NMD, FACFE, FABMPP, Member of the Geriatric Workforce Community Advisory Board. Dr. Nayeri also aligns with many initiatives around the senior industry. He works with the Healthy Aging at the Department of Health services, has a nonprofit - The Eagles Wings Foundation, Chairman of the AZ Attorney General's Health Care committee, oversees the AZ Falls Prevention Coalition, serves on the Attorney General's Taskforce Against Senior Abuse (TASA), on the Governor's Council on Aging, and AZ Alzheimer's Task Force and does work with AZ Geriatrics Society Board of Directors.
Breakfast will be served by a gracious host - Pacifica Paradise Valley. Thank You!
We look forward to seeing you at the meeting and being a part of this educational and informative session.