Description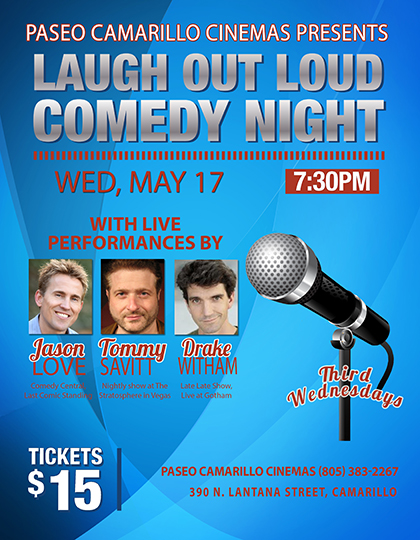 On Wednesday, May 17 LOL Comedy returns to Paseo Camarillo Cinemas with an all new lineup of headliners ...
Tommy Savitt (nightly show at The Stratosphere in Las Vegas)
&
Drake Witham (Late Late Show, Live at Gotham on Comedy Central)
&
Jason Love (HBO, Last Comic Standing)
Tickets are $15 with no service fee here at Eventbrite. That fee is absorbed by the venue.
This movie theater is outfitted with a professional stage and mounted spotlights. Feels like a community playhouse.