PASA's 2015 Soil Health Summer Conference

Thursday, August 6, 2015 at 9:00 AM

-

Friday, August 7, 2015 at 5:00 PM
Event Details
REDUCING TILLAGE: PRACTICAL TOOLS & TECHNIQUES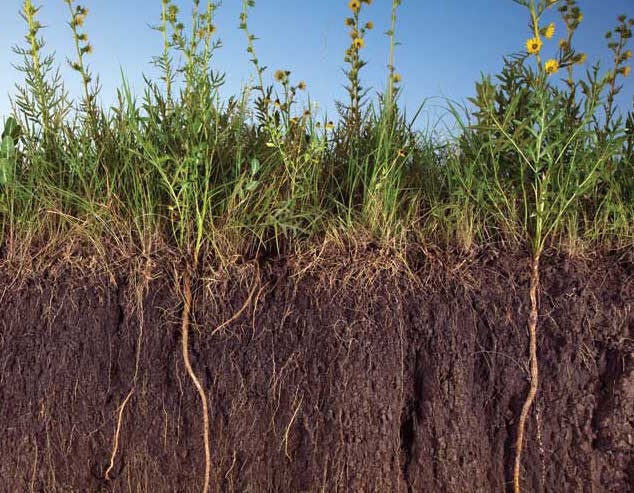 This two-day in-depth learning experience will dive into practical and effective practices to build and maintain soil health on your farm. Lead speaker Gary Zimmer of Midwestern BioAg brings extensive knowledge on biological farming, and will share practical methods to work with nature - feeding soil life, balancing soil minerals and tilling soils with a purpose. Through a combination of classroom style presentations and on-farm experiences led by our team of speakers, attendees will gain a deep insight into soil function and management strategies for any farm.
Scholarships Now Available
The PASAbilities Fund, first introduced at the 2015 Winter Conference, is able to offer support to a few current farmers who are looking to transition their farm to more sustainable practices. Apply here.
SCHEDULE OF EVENTS
Thursday, August 6th
Registration, arrive by 9am for the welcome
Gary Zimmer will share a powerpoint presentation. There will be ample time for questions.
Charlie White will discuss soil testing options, using samples from the farm sites for visits later in the day.
Break for lunch (available on site or pack your own)
Networking with sponsors & experts 
Head to one of our off-site locations (choose one), carpooling is encouraged.
Penn State's ROSE & Cover Crop Cocktails project tours (with Gary Zimmer)

Bee Tree Berry Farm & Cramer Farm and CSA (with Bryan O'Hara)
Dinner at Grange Fair Grounds (included in advanced registration, may not be available for walk-in registrations)

Friday, August 7th
Networking with our Experts and Sponsors
Pasture Walk with Gary Zimmer at the Elam J. Beiler Farm
Break for lunch

(available on site or pack your own)
Optional FarmFest Event: PCO Awards & Keynote by Deputy Secretary Mike Smith 
Remarks by Brian Snyder
Breakout Sessions

(choose one)
No-Till Vegetable Production with Bryan O'Hara

Reducing Tillage in a Pasture-Based System with Gary Zimmer

Soil Rejuvenation Mastery: Streamline Your System with Nature's Principles - Grow Healthy Plants with Less Work with Vail Dixon 
Optional FarmFest Event: Dinner catered by EcoVents

(ticketed)
Optional FarmFest Event: Barn Dance with the band Marah (free)


Stick around for PA Certified Organic's FarmFest on August 7th & 8th, featuring good food, good music, and much more! You can learn more about this free event here.
SPEAKERS



Featured speaker GARY ZIMMER is Co-Founder, President, and Chief Visionary Officer of Midwestern BioAg.  Known as the "father" of biological agriculture, Zimmer is an internationally known author, speaker and consultant. Zimmer owns Otter Creek Organic Farm, a family-operated, award-winning 1,000 acre farm near Lone Rock, WI. He is the author of two books, The Biological Farmer and Advancing Biological Farming, and numerous articles on soils and livestock nutrition. Zimmer holds a bachelor's degree from the University of Wisconsin-Madison and a master's degree in Dairy Nutrition from the University of Hawaii. You can read more about Gary here.
 

BRYAN O'HARA
Tobacco Road Farm

Bryan O'Hara has been growing vegetables at his 3-acre farm in Lebanon, Connecticut for nearly 25 years. Through year-round, intensive vegetable production, they match the output of many 10-acre operations. He has moved from minimal tillage to complete no-till for his diverse crops to optimize soil structure and fertility. The farm uses both Biodynamic and Korean Natural Farming techniques.
 

VAIL DIXON
Simple Soil Solutions

Vail Dixon is a regenerative farmer and holistic grazing mentor. Vail is an internationally certified Soil Foodweb Advisor and Permaculture Designer. Learning a multitude of ways to repair damaged soil biologically led Vail to understand how animals and humans play a vital role in soil regeneration.
 

CHARLIE WHITE
Penn State University & Northeast SARE 

Charlie White is a Sustainable Agriculture Extension Associate with Penn State Extension's Crop Management Team. Charlie's research and extension activities are focused on how cover crops and cover crop mixtures can be used to meet farm management objectives. He also coordinates the Pennsylvania SARE program.
 

Penn State's ROSE Research Project Team

The Reduced-Tillage Organic System Experiments (ROSE) seek to develop sustainable reduced-tillage organic feed grains production systems for the Mid-Atlantic region to combine the soil-conserving and labor-saving capacity of no-till practices with the soil health-building capacity of organic practices.
 

Penn State's Finding the Right Mix: Multifunctional Cover Crop Cocktails for Organic Systems Research Project Team

The Cover Crop Cocktails project goal is to determing the agronimic, environmental and ecomonic benefits and costs of using cover crops mixtures in a organic cropping systems. The experiment includes 12 different cover cropping systems and measures the ecosystem services like nutrient supply, weed suppression, insect pest regulation and more.
 
SPONSORS
Special thanks to our leading sponsor, 
Organic Valley CROPP Cooperative!
Additional sponsorships are available, contact Kristin for more information.
When & Where

Centre County Grange Fair
169 Homan Lane
Centre Hall, PA 16828


Thursday, August 6, 2015 at 9:00 AM

-

Friday, August 7, 2015 at 5:00 PM
Add to my calendar
Organizer
Pennsylvania Association for Sustainable Agriculture (PASA)
Founded as a nonprofit organization in 1992, the consistent and driving mission of the Pennsylvania Association for Sustainable Agricluture (PASA) has been to transform agriculture and food systems in Pennsylvania and beyond in a way tht makes our farmers more viable, improves the land and restores the health and wellbeing of all our citizens.
PASA's 2015 Soil Health Summer Conference