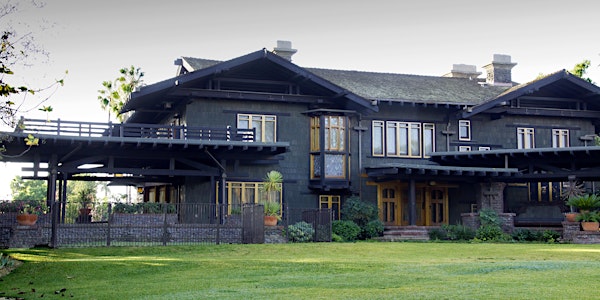 Pasadena's Architectural Legacies
Three Zoom presentations and an in-person docent-guided tour featuring a variety of Pasadena's architectural treasures!
Refund Policy
Contact the organizer to request a refund.
Eventbrite's fee is nonrefundable.
About this event
This holiday season Pasadena Heritage pays tribute to a few of our many legacies that make Pasadena special. We invite you and your holiday guests to participate in three virtual Zoom programs featuring often-overlooked people and places of diversity that helped build our community. Also, we are back for our first in-person, docent-guided walking tour since the start of the pandemic! Join us for a tour of one of our finest neighborhoods. The three Zoom programs are sold as a package and the walking tour is a separate ticketed event.
200 YEARS OF BLACK PIONEERS IN PASADENA AND LOS ANGELES
Thursday, December 16th | 7:00 PM Zoom
Presented by Pasadena Heritage researcher and docent David Nufer, 200 Years of Black Pioneers in Pasadena and Los Angeles explores the stories -- some little known-- of six pioneering African American individuals and communities. Featured are: The Pobladores, the original, 1781 settlers of the Pueblo of Los Angeles, over half of whom had some African blood; Pio Pico, the last Mexican governor of California, of African and Mestizo ancestry; Biddy Mason, a midwife who, in 20 years, went from newly freed slave to one of the largest commercial landowners in Los Angeles; Paul R. Williams, the first licensed African American architect west of the Mississippi, responsible for almost 3,000 buildings throughout Los Angeles and Pasadena, among them mansions for Frank Sinatra, Lucille Ball, and Barbara Stanwyck; and Jackie Robinson, who starred in four sports at John Muir High School, PCC, and UCLA, before going on to break the color line in major league baseball.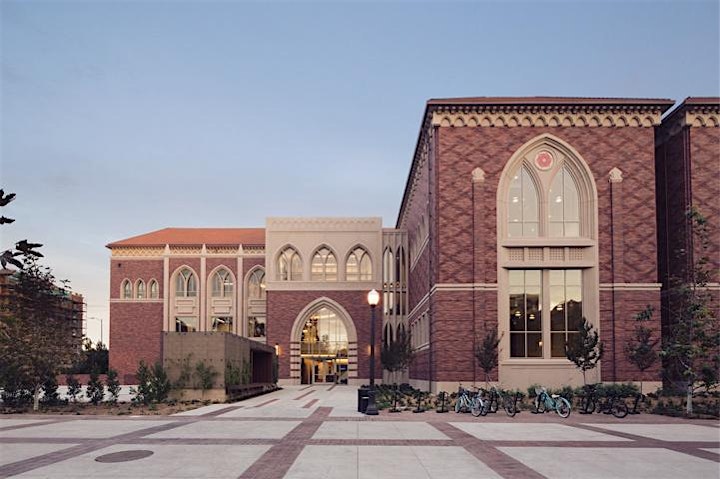 THE ASIAN ROOTS OF PASADENA'S ARTS & CRAFTS ARCHITECTURE
Thursday, December 30th | 7:00 PM Zoom
In this illustrated lecture, Pasadena Heritage researcher and docent David Nufer explores the history, culture and architectural contributions of one the city's largest minority communities. The influence of Asian architecture on the houses of Greene & Greene, vernacular Craftsman bungalows, and Mid-Century Modern houses of Buff & Hensman highlight why Pasadena has perhaps the best examples of Arts and Crafts architecture in the Western United States. This lecture highlights the connections between ancient Chinese and Japanese wooden architecture and these 20th Century building styles.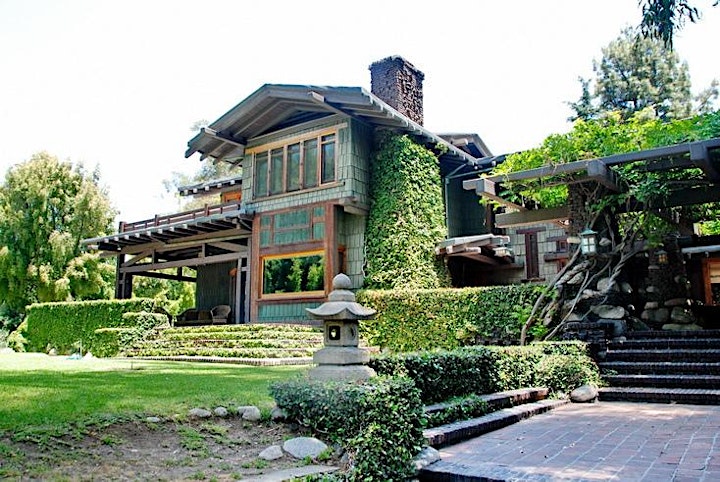 HISPANIC INFLUENCE ON PASADENA AND CALIFORNIA ARCHITECTURE
Thursday, January 6th | 7:00 PM Zoom
Hispanic Influence on Pasadena and California Architecture focuses on how the Spanish/Hispanic/Latino architectural design vocabulary evolved over a thousand years, across four continents, and how it has flourished here in Pasadena. Pasadena
Heritage researcher and docent David Nufer examines venerable examples, such as the San Gabriel Mission, Castle Green, Caltech campus, Civic Center, and 1920s Spanish Colonial Revival houses designed by George Washington Smith, Wallace Neff, and many others. Also studied are more recent Hispanic-influenced projects, such as the Del Mar Station.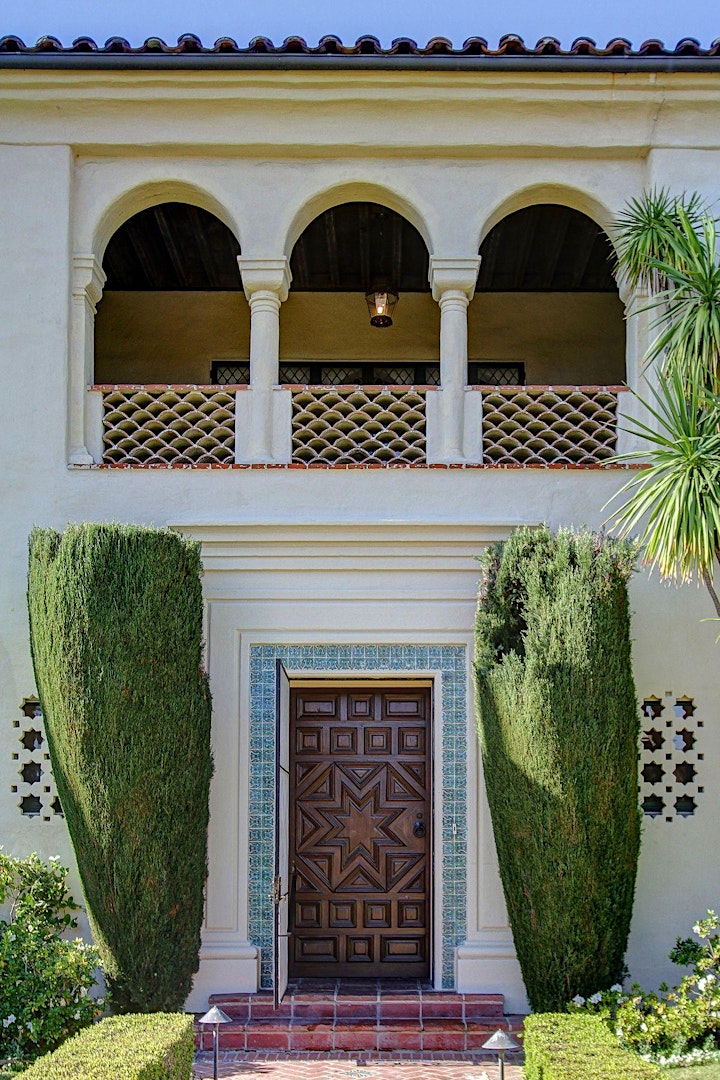 HILLCREST NEIGHBORHOOD WALKING TOUR
Thursday, December 30th | Times Vary
Discover one of Pasadena's most beautiful neighborhoods with the Hillcrest Walking Tour, which takes you by many grand homes in a variety of architectural styles. The Oak Knoll subdivision, of which Hillcrest is part, was intended to rival the wealthy neighborhoods of Orange Grove and the "West Side" (San Rafael and Linda Vista), so many of the estate-size lots were intended for custom home development. Showcased on the tour are numerous mansions along with large Craftsman homes such as the Freeman House designed by architects Arthur and Alfred Heineman and the Culbertson House and Blacker House both designed by Charles and Henry Greene.