Event Information
Location
Brookside Park
360 N. Arroyo Blvd
Pasadena, CA 91103
Description
Triumph is hosting it's second annual Adaptive Sports Festival at Brookside Park in Pasadena on November 9, 2019. This FREE event will introduce wheelchair sports to people that are newly injured, children, Veterans, and others with disabilities.
Come out to enjoy:
Quad Rugby
Handcycling
Pickle Ball
Tennis
Beep Baseball
Boccia
Zumba
Dance
Art
Resource Fair
We will have an extra 30+ sports wheelchairs for people to use, plus coaches and instructors to teach you how to play the games. Just register and show up! Did we mention that it's FREE!
Fun for your whole family! Push the Limits of Your Ability!
Interested in becoming a sponsor or volunteering? Email info@Triumph-Foundation.org
Triumph Foundation, a 501(c)(3) nonprofit organization. www.SupportTriumph.org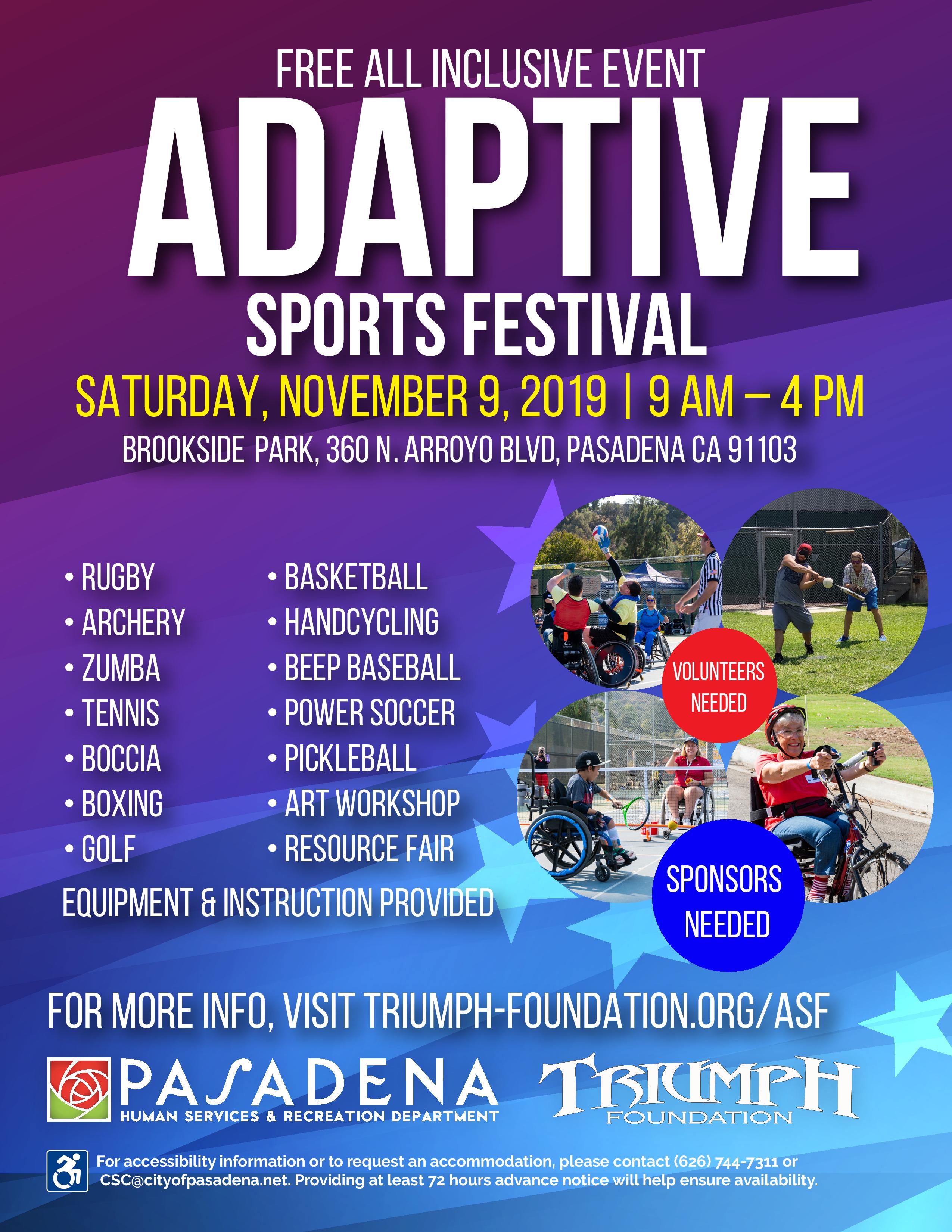 Date and time
Location
Brookside Park
360 N. Arroyo Blvd
Pasadena, CA 91103