Party Like a Pinup! Benefiting Pinups for Pitbulls & Local Rescue Groups

Saturday, March 24, 2012 at 8:00 PM (EDT)
Event Details
Party LIke A Pin Up at the American Pin Up Burlesque Fest,
March 24, 2012, Cuban Club.
Ybor City, (Tampa) Florida.
 The exclusive pinup fantasy event of the year. Indulge your sense in a kaleidoscope of nostalgia colored with a modernistic and provocative twist. Immerse yourself in the glamour and glitz of spetacular theatrics, interactive entertainment, libations and gyrations.
When is the Party? What Time?    Saturday, March 24th from 8pm to 1am
Where is the Party?    The Historic Cuban Club, 
2010 Avenida Republica de Cuba
Tampa, FL 33605 
Who benefits from the Party?   100% of proceeds benefits the national voice,  Pinups for Pitbulls, whos mission is to educate and raise awareness for the pit bull-type dog in order to restore its former reputation as America's companion animal, war hero, and family member. Pinups For Pitbulls works with local pitbull rescue organizations to this end.
What's it all about?   The party will be a multi-faceted theatrical event featuring burlesque dancers, performers, live band, silent auction, kissing booths, live artists and dancing. Special Guest appearances by Deirdre 'Little Darling' Franklin, founder of Pinups for Pitbulls, Shorty Rossi, star of Animal Planets "Pit Boss"will be co-hosting, and live music by the Cadillac Bombers.
How much and what do I get?   Tickets are $75 in advance and $85 at the door.   100% of proceeds benefit charity, www.pinupsforpitbulls.com. You can select a local rescue to donate $10 of your ticket proceeds when making your purchase. See Event Features for more about the evening.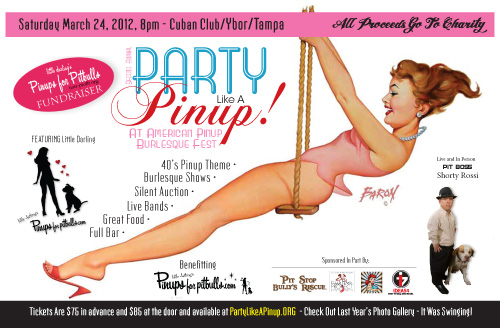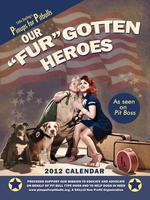 Pinups for Pitbulls 2012 Calendar Signings with Little Darling & Shorty Rossi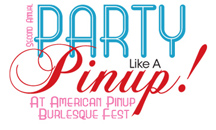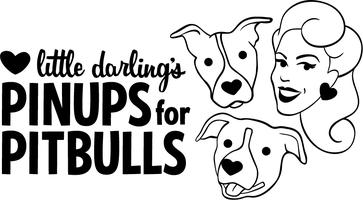 A list of our generous sponsors and supporters!
Little Pet Project

Little Pet Project- Going All The Way For A Stray is Florida's premier pet photography company, with a twist!  Lisa Presnail, owner and lead photographer is a co-producer and sponsor of this event for the 2nd year.

Lisa Presnail Fine Art Portrait Photography

  Lisa Presnail is one of the key sponsors and host of Party Like A Pin Up.  If you need anything such as boudoir photography, pet photography, family, executive/environmental, her studio Lisa Presnail Photography/South Tampa Photography and Little Pet Project does it all!

American Pin Up Burlesque Fest

  American Pin Up Burlesque Fest is hosting this years event at their own 3-day long convention.  Party Like A Pin Up will be the headlining feature, but don't miss out on all the other fun!  Tickets for all three days available at discount.

Ideas 4

Ideas4, is a full service web design, marketing and branding company.  Art Fyvolent, CEO is co-producing this event.

PA Printing

  PA Printing- providing printing of event materials, for the 2nd year in a row!  If you need anything printed on anything, see PA Printing! PA Printing is located in Pinellas Florida, however their facility delivers to customers nationwide!  No job too big or too small.

Ybor City Chiropractic

 

Located in the heart of Ybor City with convenient on-street parking, Dr. Phillips and his friendly staff are committed to help you achieve your optimum spinal health. Whether you seek relief from an injury or are looking for wellness treatment at our facility, you are assured to receive only the finest quality care using modern chiropractic equipment, massage, and decompression therapy. Dr. Erce Phillips has a second location, Hudson Chiropractic, for those that live in and around Pasco County.

Visit www.yborcitychiro.com

Pet Pride

 Pet PRIDE- the only targeted publication aimed at suporting LGBT & Pet friendly businesses in the Tampa Bay, Florida area!

Bella Dog Magazine

Bella Dog Magazine, promotions, sponsorships, and silent auction items.  

 

 Pinup America is our lovely co-host and sexy side kick!  We invite you all to Party Like PinUps during their 3 dayAmerican Pin Up Burlesque Fest! that happens same weekend, same venue!

Ybor 1701 Studios

 Ybor 1701

 Studios is located within walking distance of this years event, make some time to visit the studio before the big weekend!  Rent studio, equiptment, wardrobe, all you need to be in the pin up modeling and photographer business!
Buffalo Gal

 Buffalo Gal Vintage Clothing Accessories and Gifts is our official stylist and outfitter for this years Party Like A Pinup!  We suggest you visit the store and find your perfect outfit.  

Buffalo Gal Vintage is a retro retailer who supplies and celebrates American Fashion History. Buffalo Gal Vintage provides the finest Men's and Women's and Children's antique, vintage and new reproduction clothing. Buffalo Gal Vintage clothing  brings to market  retro and vintage accessories and kitschy humorous gifts.  Come on over, stay while and get ready for a memorable retro shopping experience.

 

 

Le Teaze

Le Tease, a new burlesque group and part of Pin Up America, is providing super hot entertainment and cross promotions. 

Contessa

  Contessa, vixen of all things burlesque and sexy will be in the house along with her troupe, Le Teaze!  Learn more about Contessa by visiting her face book page.

Judy Pop

  Miss Judy Pop will be in the house!  See more about Judy by linking to her page here.

The Cadillac Bombers

The Cadillac Bombers   serving up a mixture of root's infused Rockabilly and Hillbilly Swing with a little punk thrown in for good measure.  This band brings the party to its feet!!!

Rock'N' Body

Rock'N Body Pole Parties is providing entertainment and cross promoting event.  Looking for a new workout?  check it out totally fun and awesome workout.

Jeremy Scott- Official Party Like A Pinup Event Photographer

"Jeremy Scott is a retro-modern pinup photographer that will be using his skills to capture all the memorable moments on the night of the event. In addition to pinups and portraits, Jeremy also does stylish wedding and event photography."   We are super excited to have this talent on our team.  You can be sure he will make us all look fabulous!  Check out his website and book a shoot, support our support!
 

Gaspars Grotto

No trip to Florida is complete without a visit to the world famous Gaspar's Grotto. Its a one of a kind restaurant where you can find pirates, live music, pets on the patio, events, market fresh seafood, the best Cuban sandwiches, a full bar and wine list, laughter, atmosphere & an ever changing menu. Ask about our catering specials. Pet friendly always!

 
When & Where

The Cuban Club
2010 North Avenida Republica De Cuba
Tampa, FL 33605


Saturday, March 24, 2012 at 8:00 PM (EDT)
Add to my calendar
Organizer
Pinups for Pitbulls, Inc.
http://www.pinupsforpitbulls.org
Party Like a Pinup! Benefiting Pinups for Pitbulls & Local Rescue Groups