Description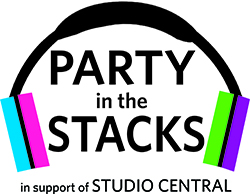 Join us for a very special evening at Kitchener Public Library as we celebrate and present our vision for a new digital media lab, Studio Central.

When: Tuesday, October 25, 2016
Where: Central Library - 85 Queen Street North
Time: 5:30 - 8:30 pm

Not only will you learn more about our exciting Studio Central project, you will also have the opportunity to interact with leaders from both the business/civic community and the arts/culture sectors. It is sure to be a memorable event!

With Studio Central, Kitchener Public Library is embracing the nationwide trend of building a space where all members of the community can gather to learn and create with the technology of the 21st century.

All proceeds from Party in the Stacks will go towards fundraising efforts to make Studio Central a reality. Your support will also help us fulfill our mandate to close the digital literacy gap in our community.

Our party will feature the best in local music, entertainment, food, and beverages.

Performances by:

Refreshments by:


Food by:

Party in the Stacks is going to be loads of fun . . . and it's for a great cause. We hope to see you there!