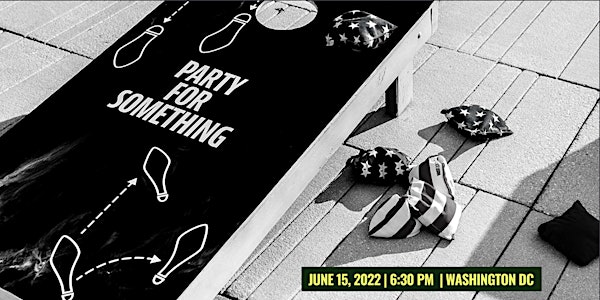 Party for Something
A one of a kind celebration of progressive politics in DC
About this event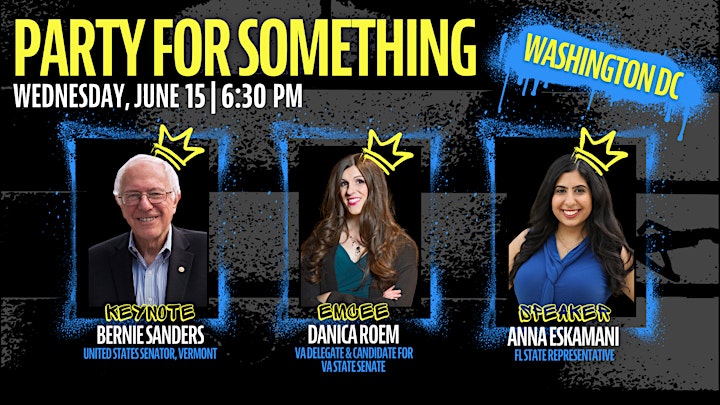 Party for Something is BACK! 
After three years, we're back with the best celebration of progressive politics in DC.
Come for the open bar and tasty treats - stay for the progressive badassery and fun. The event will be fully outdoors.
Speakers include: U.S. Senator Bernie Sanders, VA Delegate Danica Roem, FL State Rep Anna Eskamani and more!
Tickets are now on sale. Get yours today! No FOMO necessary.
Run for Something is committed to maintaining a safe environment for our guests, staff, vendors and friends. For your safety (and ours), we are still requiring proof of vaccination for all in-person events. Party for Something is a fully outdoor event so masks will not be required, however we will provide free masks for anyone who wants an additional safeguard. We will continue to monitor and update safety precautions regularly and will notify attendees of any significant changes prior to the event.
100% of the funds raised support Run for Something PAC.
Campaign finance law requires us to collect your occupation, employer, and employer's address. If you are retired, self-employed, or not employed, please use your home address. We're required to collect this information for campaign finance reporting.
Contribution rules 1. I am at least eighteen years old. 2. This contribution is made from my own funds, and funds are not being provided to me by another person or entity for the purpose of making this contribution. 3. I am making this contribution with my own personal credit card and not with a corporate or business credit card or a card issued to another person. 4. I am a U.S. citizen or lawfully admitted permanent resident (i.e., green card holder).
Please note: Contributions or gifts are not deductible for Federal income tax purposes
If you are a non-US citizen or would prefer to donate to Run for Something Action Fund, our affiliate 501c4, contact Marsha Gonzalez at marsha@runforsomething.net
Have questions about this event? Please email Marsha at marsha@runforsomething.net. Want to host a future fundraiser? Email us at events@runforsomething.net!