Description
TRICK OR BEATS 2017 HAS POSITIONED ITSELF AS THE MOST EXCLUSIVE EVENT THIS HALLOWEEN NIGHT FROM BOCA RATON. THIS YEAR IT WILL BOOST 3 PARTY BUSES EQUIPED WITH COMPLIMENTARY DRINKS ON BOARD AND SEAMLESS ENTRY INTO SWAY NIGHTCLUB.
FOR THOSE THAT CAN'T MAKE IT ON ANY OF OUR PARTY BUSES, YOU CAN CLAIM A GUEST VOUCHER THAT AUTOMATICALLY PUTS YOU ON THE 'TRICK OR BEATS' GUEST LIST. THIS WAY YOU LOCK IN THE $20 ADMISSION PRICE SO WHEN YOU ARRIVE, YOU SAY YOU'RE ON THE LIST.
COSTUMES ARE MANDATORY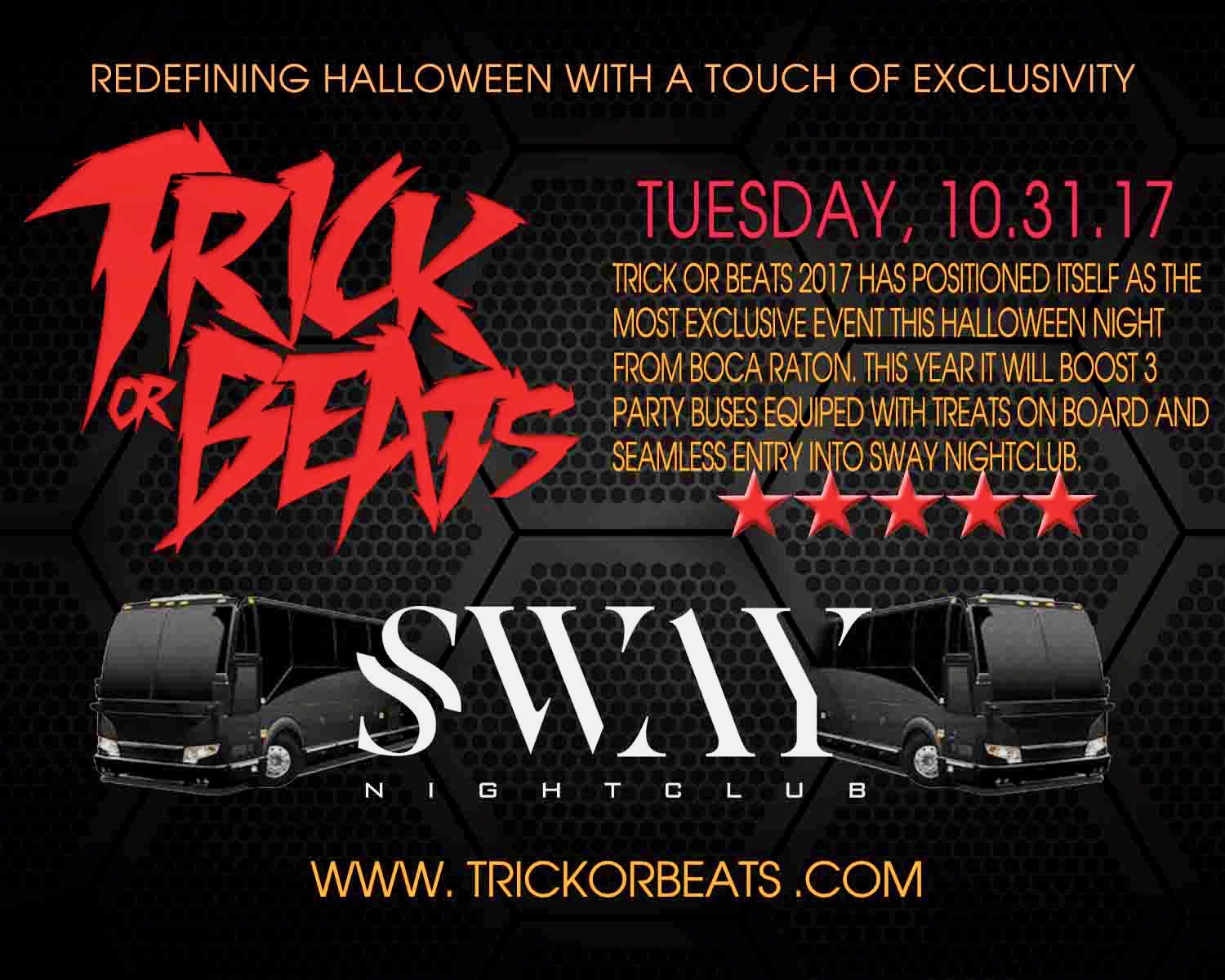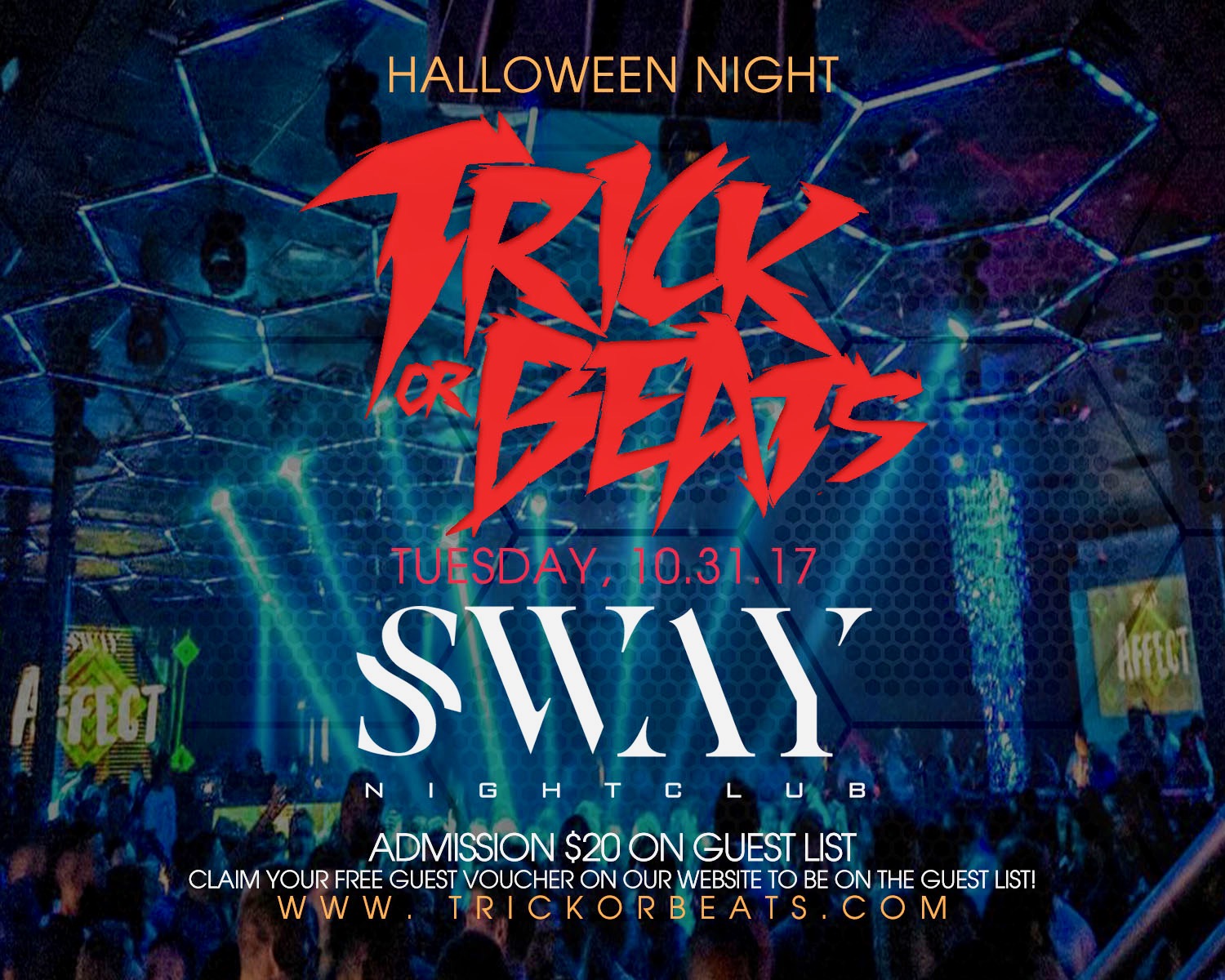 SAVE MONEY ON GAS, PARKING, AND CLUB ENTRY AND SAVE TIME ON SWAY NIGHTCLUB'S LONGEST LINES OF THE YEAR. WHEN YOU TAKE PART OF TRICK OR BEATS 2017, THE PARTY BUSES WILL DROP YOU OFF RIGHT IN FRONT OF THE CLUB AND THERE WILL BE NO LINE!