Partnerwithus

Sunday, March 23, 2014 at 7:00 PM

-

Friday, May 25, 2018 at 10:00 PM (PDT)
Event Details
Partnering with Brian Mutunzi Ministries

Partnership supports the mission of the ministry, we truly appreciate the covenant relationship we have with our partners. Partnership is not something to be taken lightly. It is a commitment. It is two or more people binding themselves towards a single vision. Much like a marriage, a partnership between an individual and a ministry requires work, communication, understanding and God as the foundation. Also like a marriage, it is a source of unparalleled joy and fruitfulness.
That is why we offer partnership with an attitude of reverence and excitement, for when you make the choice to partner with us here at Brian Mutunzi Ministries, we understand that our futures become joined. We also understand that you are not only partnering with us, but us with you. Our successes, failures, pains, and joys are experienced together as we do the work of God.
That is why we here at Brian Mutunzi Ministries are choosing to make our Partners a priority. A Partner is not just a monthly check and a weekly prayer; they are our co- laborers in Christ.
When it all comes down to it, we are joining together to be a part of something greater than ourselves. We are seeing together that we have the option of being vessels of God or being anything else… And jointly recognizing that only one of those options leads to a life worth living.
Being the Difference
 We have all heard people say you have an opportunity to "being the difference", but we have heard something unique at our ministry. That is extra special. When someone writes us and says "I found Jesus because of your ministry" or "I was going to kill myself, but then I watched on youtube" or "I went to hear Apostle speak while in the deepest depression of my life and God used him to speak life to me" it makes it all worth while. When you support us as partners with your prayers, your finances, your faith and your support, you have the opportunity to not only "make A difference" but to "be THE difference" in someone's life. Our primary focus remains bringing the liberating truth and freedom of relationship with the Heavenly Father to people across the world. Your support helps us pursue every avenue and medium possible in reaching this end. In addition to the spiritual needs we address, we also support causes to bring tangible change to peoples lives through humanitarian effort. As our vision grows, so will our impact. And our vision is expanding daily.
The Benefits of partnering for your Life or Ministry

Partnership is a two-way relationship. That is why, when you make the choice to partner with Brian Mutunzi Ministries, you will have access to resources that are exclusive to the relationship we have with Partners. Not only will you receive a monthly teaching letter and CD/DVD from Apostle, but you will also have 24-hour access to all of his exclusive content online. Every new teaching series will be available to you online. Also, we will send you special product resources in the mail periodically on a variety of topics so that you never cease being poured into.
We look forward to joining together in purpose with you.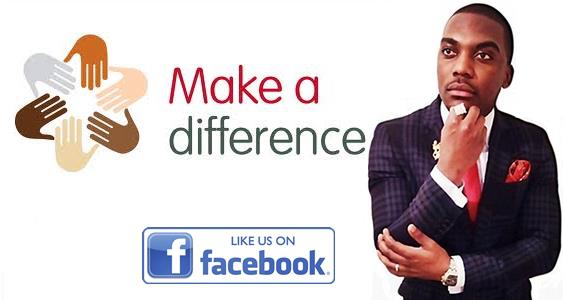 __
When & Where

Manchester

Manchester
United Kingdom


Sunday, March 23, 2014 at 7:00 PM

-

Friday, May 25, 2018 at 10:00 PM (PDT)
Add to my calendar
Organizer
Apostle believes in the Kingdom Mandate  and biblical principles to a victorious life [Sola Scripture] and his gifts and calling transcend racial and denominational lines. The ministry also has established a Partnership with various Charities including Maranatha Shelter which provides supplies for orphans and the under privileged kids of Africa. His writings and keen insight continue to be featured in a host of publications worldwide, and he has recently published, "Imago Dei," (A life without Limits).