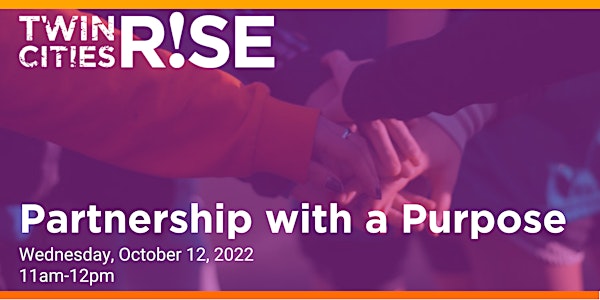 Partnership with a Purpose
Learn more about the programs at Twin Cities R!SE, discuss partnership opportunities, and network.
About this event
Twin Cities R!SE offers a FREE, unique, and holistic approach to assisting people who face social and economic hurdles to employment, including second-chance participants. Twin Cities R!SE empowers untapped human potential in our communities by providing participants with the skills needed to achieve and sustain full-time employment in today's new economy!
Please join us to hear more about Twin Cities R!SE programs and how we can work together to support our community members to reach career and financial success.