Description
Nobody and no company "goes it alone" in the realm of government contracting; we all need to collaborate with suppliers, business partners, government agencies, prime contractors, banks, media and more. Partnering is part art (selecting outside service providers) and part science (sub-contracting in GovCon). Partnering comes in a variety of forms and it takes many different skills if you are going to do it well.
This panel represents some of the most skilled in our community with over 100 years combined experience crossing multiple disciplines. They will be sharing their thoughts and experience in an open environment, meaning there will be plenty of time for Q&A.

Moderator: Dick Story, Howard Bank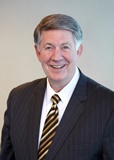 Dick Story was formerly CEO of Howard County Economic Development Authority from 1993 to 2011. After retiring on December 31, 2016 from Howard Bank, Dick continues to consult with Howard Bank on Community Relations and Government Affairs. Howard Bank is a full service commercial bank focused on making a difference in the communities within Greater Baltimore which it serves. Howard Bank has 15 branches from Annapolis to Elkton.
Mr. Story has been inducted into the Maryland Economic Development Hall of Fame in 2006 and was given a Lifetime Achievement Award by the Howard County Economic Development Authority in 2013.

Panelist: Mike Wasno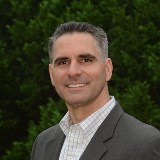 Mike Wasno has worked in the federal contracting business for over 35 years working for large and small companies and has worked for major networking and cyber security manufacturers as a direct sales representative to the government and major contractors. He managed channel partners and for one company, created a two-tier system to increase channel participation while reducing internal overhead costs. Mike moved into the engineering services market 10 years ago and developed pipelines for large and small businesses by partnering with prime contractors by focusing on niche requirements and developing strong relationships with program and proposal managers.
Panelist: Jane Lee, SoftTech Solutions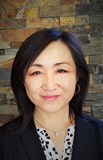 Jane Lee, founder and CEO of SoftTech Solutions, a woman-owned small business providing Software Engineering services to the Department of Defense and Intelligence Community. Jane has 30 years of experience as a software engineer, project manager, and business developer in the Intelligence Community.
Panelist: Jim Meyer, Coordinated Response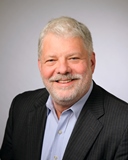 Jim Meyer is the Managing Director of Coordinated Response, a cyber-security incident response planning and consulting firm. For half of his career he served as a project manager and a software engineer working with clients on database applications, ecommerce web sites, and more. For the other half of his career he served as an executive focused on product management and product marketing. He served as an executive in 4 successful small businesses. He also served as a manager in two Fortune 500 companies. Today, he combines management, marketing, technical expertise in the area of cyber-security.
Panelist: Arti Patel Varanasi, Advancing Synergy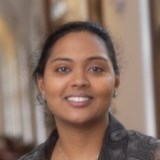 Arti Patel Varanasi, PhD, MPH, CPH, President & CEO Founder, President and CEO, Dr. Arti Patel Varanasi, has over 25 years combined experience in cancer research, public health, advocacy, capacity building and project management. She maintains closes ties to the public health, medical, technology and research communities.
Registration will close on May 30 at midnight
keyword: htc, mce, and tech