Actions and Detail Panel
Partners in Building Training Event
Fri, Sep 22, 2017, 12:00 PM – Sat, Sep 23, 2017, 5:00 PM EDT
Description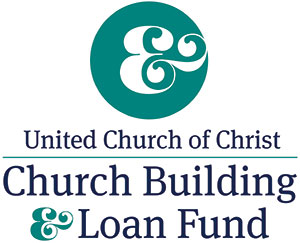 The Partners in Building Training Event (PIB) is an annual training event that educates new and renewing congregations on ways to reinvent the concept of church through innovative uses of buildings and space. PIB is designed for church leaders who want to learn how to build, purchase, develop, manage, renovate, re-purpose or refinance church-owned properties. PIB is the best first step a church can take to understand the products and services offered by CB&LF.
Partners in Building includes group training and optional 30-minute consultations with CB&LF staff or consultants. Participants may also choose to attend pre-PIB event workshops. Through Partners in Building pastors, lay leaders, and church property denominational executives from the United Church of Christ and other Christian churches participate in dialogue with Church Building & Loan Fund staff, capital fundraising executives, CB&LF loan partners and a range of building professionals and industry specialists including land use attorneys, design and construction professionals, stewardship professionals, current Church Building and Loan Fund loan partners, and church leaders from across the United States.
Participants can choose one of the following options to register for PIB:
$100 per person registration fee to attend the Partners in Building event.
$170 per person for PIB registration plus 1 PIB pre-event workshop. (Workshops include lunch on Friday, September 22, 2017).
Workshops:
The Future of Stewardship: Partnering to Build a More Vibrant Church Strengthen church giving by learning about the United Church of Christ's renewed resource that assists churches to increase giving and grow financial capacity.
Partners in Vision: Bold & Innovative Projects on Church Property Learn how CB&LF assists churches and church organizations with large and/or complex building projects.
Living Legacy Explore a UCC resource designed to help congregations in the final phase of institutional existence to move forward faithfully, leaving behind a legacy that continues to advance the mission of the church.
It Begins with Mission & Vision How can a church re-purpose itself to become a center of life and activity in your community? Learn how to renew the mission and vision of your congregation or church organization and ensure that your buildings, ministries, programs and activities advance the church mission and vision.
Bricks to Mission: Repurposing Church Property A conversation about unexplored and hidden ministry potential in your church building and property and the process to transform it for mission and positive community impact.
The 2017 Partners in Building Training Event will be held on September 22-23rd at the Renaissance Hotel in Cleveland, OH. Up to three leaders from your church may attend PIB. CB&LF will pay for housing, meals and travel expenses for all PIB participants.
The deadline to register for this year's PIB is August 26, 2017.
FAQs
How can I contact the organizer with any questions?
For questions regarding Partners in Building, please contact Donyale Copeland, CB&LF's Office Administrator at 216-736-3834 or via email at Copeland@ucc.org.
What time does the event start?
Workshops begin with lunch at noon on Friday, September 22nd. Note: only those who have registered for a workshop will be permitted to attend. A ticket is required for entry.
For general registration, the event begins at 6:00pm with dinner. **Time is subject to change**
The general session will take place on Saturday, September 23rd at 9:00am.
What are my transportation/parking options for getting to and from the event?
CB&LF will pay for all transportation expenses to and from the event. This includes airfare and ground transportation.
After a participant's registration is reviewed and it has been determined that it would be beneficial for their church/organization to attend, the participant will receive an email which will give the contact information for CB&LF's travel agency. The travel agency will bill CB&LF directly.
Participants who choose to drive to the event will be reimbursed the current IRS mileage reimbursement rate. Note: the total amount of reimbursement will be determined via a cost analysis. The analysis will determine whether it was more cost effective for a participant to drive versus fly. The lower cost will be reimbursed.
Participants may choose to take a taxi from and to the airport or catch the rapid transit. For $2.50 the rapid transit will take participants directly to Tower City which is connected to the Renaissance Hotel.
Participant must submit original receipts for reimbursement. Reimbursements will be processed within 7-10 working business days.
Do I have to bring my printed ticket to the event?
If a participant is registered for a workshop, the participant is required to have a ticket for lunch and entry in to the workshop on Friday, September 22, 2017.
Can I update my registration information?
Yes. To update registration information participants should log back in to Eventbrite with their user ID and password.
What's the refund policy?
Registration fees are non-refundable if the participant's travel arrangements have been confirmed with CB&LF's travel agency. In this case, the registration fee will be used to off-set the cost of the airline ticket.
However, if the participant has not made travel arrangements through CB&LF's travel agency, their registration fee will be reimbursed in full within 7-10 business days.
What if I am a no show?
The participant's church will be billed for no shows. If you are not able to attend, we ask that you notify CB&LF as soon as possible at 216-736-3834.