Description
This is a Hatha based practice based on the idea of sharing a pose with a yoga buddy, mainly by adding resistance and providing assistance in a fun and safe way. Your muscles can relax and stretch while your partner's support helps you stay in the pose. You will be able to try new unusual poses and also find deeper expressions of familiar poses. Through this practice, you will challenge yourself physically and emotionally by putting your body in another person's hands, where both partners mutually receive the benefits. Destress, detox and test your stamina and adventurous level and balance your body/ mind. Invite a Friend and share the fun yoga-ing with trust!
Acupressure to good Cardiovascular Health, Emotional Health (anxiety & anger) & Relieve Stiff Back & Shoulders for your partner.
(If you'd be coming on your own, we would pair you up with another student of the day)
Check out the photos of the 16 Feb session @ bit.ly/partneryogaacupressurephotos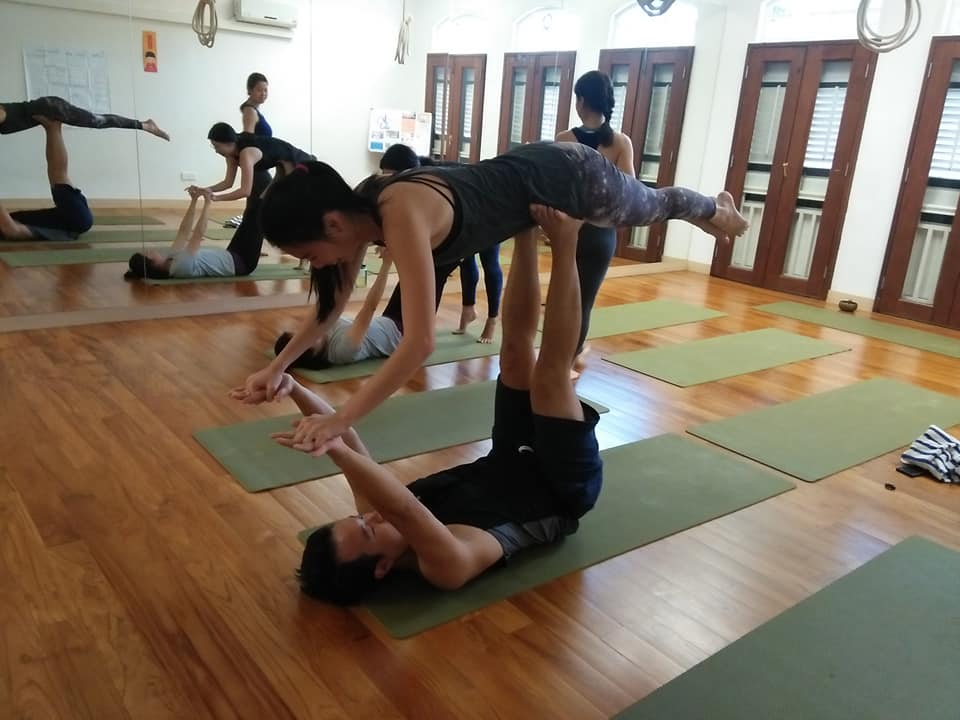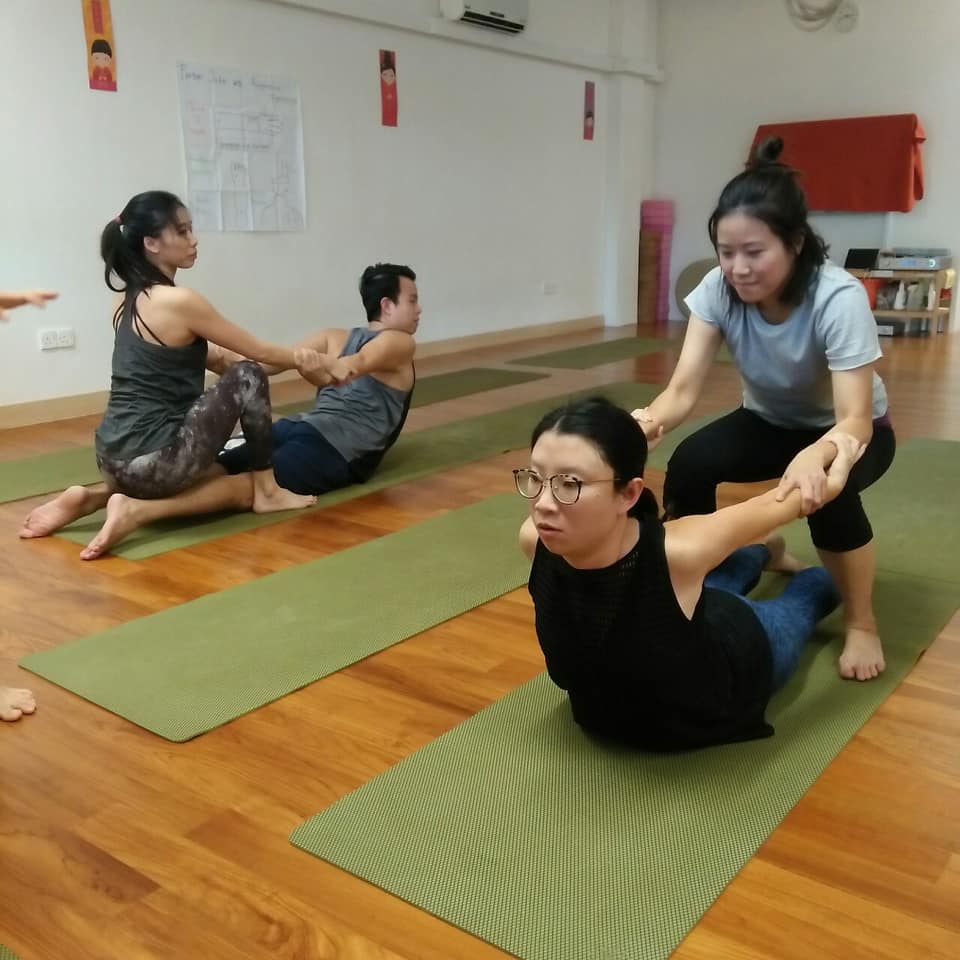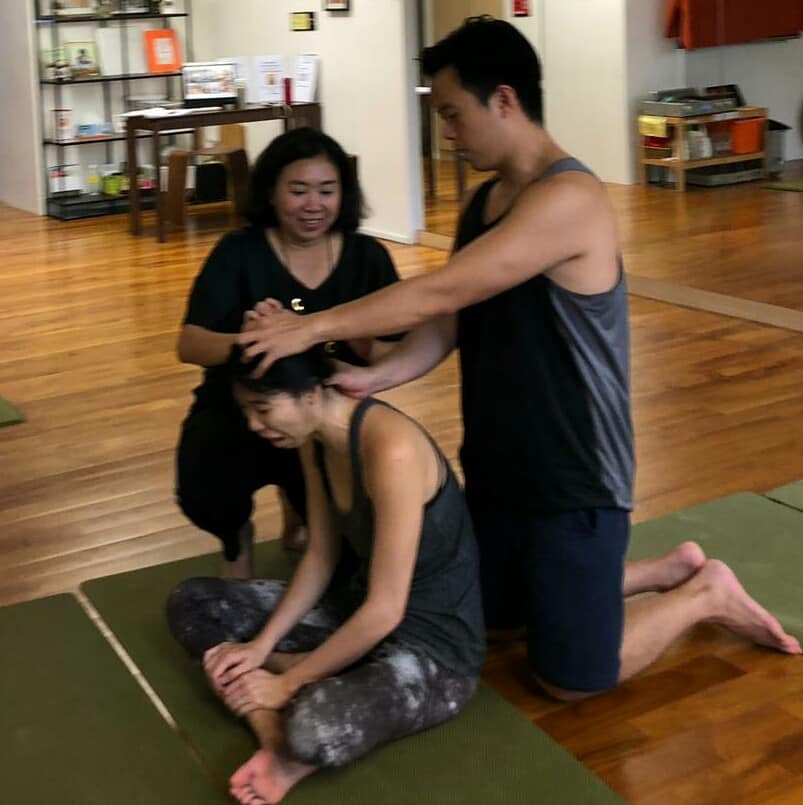 About the trainers
Grace has been practicing yoga since 2007 and with immense passion and benefits gained from the practice, in 2010, she took up 200 hours yoga teacher training at Yogapoint India and has since been teaching on private classes as well volunteering with Yogapoint Singapore. She stands on the belief that the more you teach, the more you learn, where every knowledge comes with the passion of learning. She is completing her 200 hours hot yoga teacher training certification with Copper Crow in Jan 2019 and she envisions to share with the students her practice in a light-hearted, fun and safe way cultivating students positive self-awareness and body/ mind strength.
Hui Fang believes that everyone can lead healthier lives and can stay young regardless of our age through unlocking our natural wellness as long as we are willing to get started! She also believes that we start improving our health right away and focus on preventive healthcare. By setting up YounGoGo, she strives to empower others with her skills and knowledge so that they too can have better overall well-being.
Hui Fang graduated from Nanyang Technological University's Nanyang Business School with a degree in Human Resource Consulting. She first learnt meridian therapy in 2006 from a group of Taiwanese professors from National Yang Ming University. Since then, she has fallen in love with the simplicity and effectiveness of their methods and wants to contribute to society by sharing what she has learnt with the world.
As an experienced meridian therapy trainer and a popular wellness speaker, Hui Fang regularly leads meridian workshops at community clubs, associations and corporate organisations.
She is currently upgrading herself at Singapore College of Traditional Chinese Medicine to value add and serve you better.
https://www.linkedin.com/in/leehuifang/