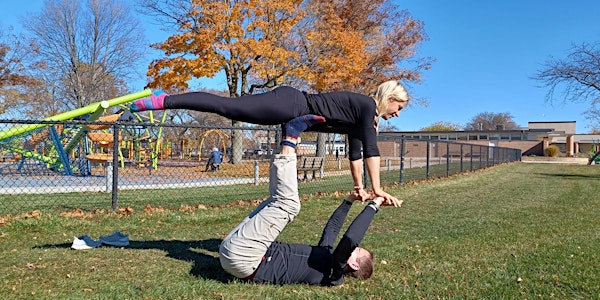 Partner SUPfit workshop at Chesterfield FBBC
Whether a friend or partner, bring more enjoyment to your practice with one of your favorite people!
When and where
Location
Chesterfield Fit Body Boot Camp 54327 Gratiot Avenue Chesterfield, MI 48051
Refund Policy
Contact the organizer to request a refund.
About this event
1 hour 30 minutes

Mobile eTicket
Partner yoga is unique in itself and offers many benefits. Here we will be adding an additional layer of practicing on our stand up paddleboard (with balance discs placed underneath to add the element of instability that water brings). Perhaps you will take what you learned in the workshop to the water in warmer weather! Bringing a friend is a great memory maker for fun and play, while if with your partner, you may find it promoting intimacy, trust and connection!
Partner yoga requires clear communication – there is no wishy-washy middle ground, especially when it comes to flying and balancing.
Often in relationships, wires get crossed when one does not understand the other – or one is simply not listening to the other. Partner yoga mandates listening and clear instruction, which can get you back on the right track of effective communication.
Each board will have balance discs placed under the board to replicate the instability that being on the water brings to paddle-boarding. In this workshop, we will work on strength, core stability, elements of yoga, pilates and stretching.
Things to Remember While Practicing Partner Yoga:
Drop the ego. You're not just working with your own body – you're working with someone else. It's not about who is more flexible, or who is stronger – you are working with what you have, right here, right now – it's a great exercise in being present!
Be clear and concise. Imagine you are instructing someone who is literally blindfolded – it will make the process significantly easier and reduce a ton of frustration. And always use proper alignment in poses just as you would in solo poses. Keep open communication with your partner while in poses to be aware of their comfort level.
Keep it clean. You're working in very close quarters with the person (or people) you're practicing with, so be considerate – make sure you've showered, brushed your teeth, done all that – and don't wear any strong perfumes (a lot of people are sensitive or allergic to it).
Do NOT moisturize! Whether it's coconut oil or hand cream, skip the moisturizing skincare before practicing partner yoga – you don't want to be slipping and sliding the moment you break a sweat.
Don't take it too seriously. You may not even "fly" your first time (that's totally normal, by the way). The whole purpose is to enjoy yourself. Breathe, let go, and have fun!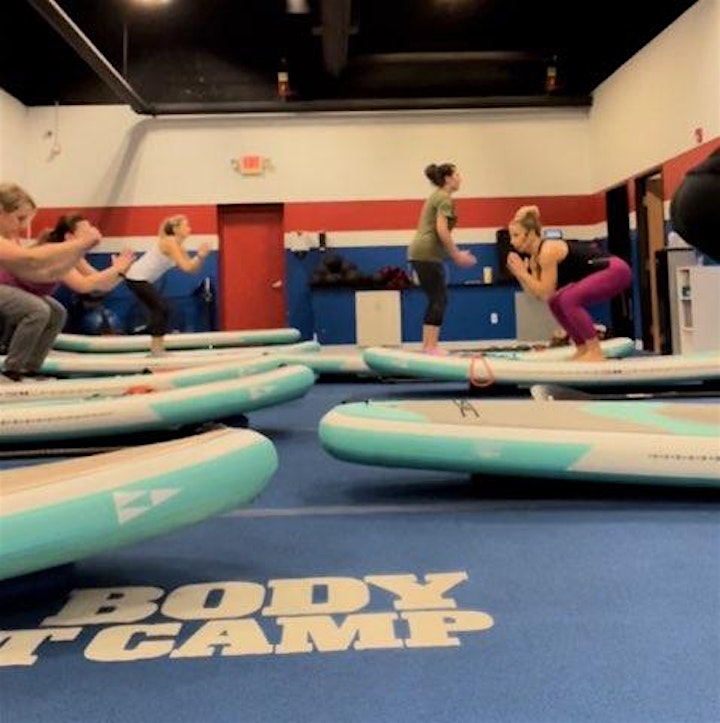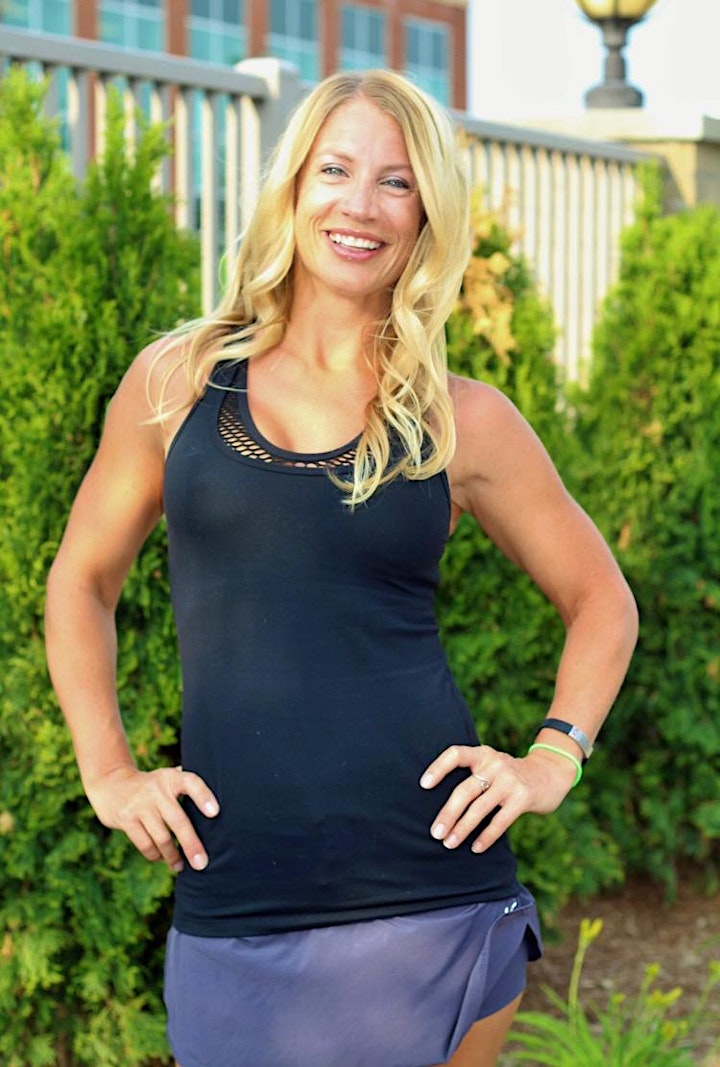 Meet your instructor-
Julie Miller, MA, LPC is a licensed counselor, an athlete and an all around promoter of women's health and empowerment. She has 16 years experience in the fitness industry, providing group fitness instruction at Lifetime Fitness and also has worked for 25 yrs in education, with 22 of those years as a counselor.
She fell in love with the water and watersports at a very young age and continued to grow her love of watersports from water-skiing into surf, SUP, kayaking, and foil boarding. In the past 10 years, paddle boarding has expanded greatly as a passion for her as she continued into the world of racing, SUP surfing and SUP yoga. Recently, she became a brand ambassador of SIC Maui boards and loves the community and comradery that company and brand brings to her life!
Over the years, Julie continued to engage more and build more in the area of girl's and women's empowerment in her counseling practice and personally. As she began to share her passion and adventure with friends, she saw that sense of strength and transformation follow. In winter 2020, Julie launched Uplift Adventure Retreats to as a platform to help others gain empowerment, connect with mindful practices and increase knowledge about healthy living in mind, body and spirit!
**Please note that there will be no refunds for unforeseen events such as illness. If you cancel your participation in the series for any reason, we cannot refund your ticket.